The first holidays together for blended families can be met with some tension as holiday traditions merge. One woman took to Reddit after her white husband told her to get "regular" Christmas ornaments.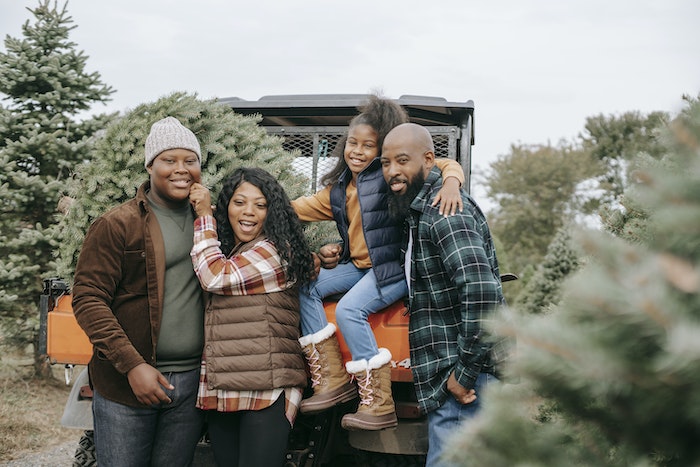 "I'm a black mother of two 12-year-old twins and I remarried my husband in the summer so it's our first Christmas together. It is important that my husband and his son are Caucasian. Anyway, I was putting up our Christmas tree and decorations because it's time and it's the last Sunday before the kids get swamped with finals and we like to do it together."
"I asked my husband and stepson if they'd like to join and they said yes. Now as we're putting stuff up my husband starts making commentary on how everything is black. I have little black nutcracker ornaments and statues and we have a little Christmas village full of black people. I shrugged it off and we kept going until it was time to bring out the angel tree topper. It was a black angel and my husband stopped me and pulled me to the kitchen. He said we couldn't have all these 'black' decorations when we were now a mixed family and that we had to go and get some regular nutcrackers and people for the village as well as a regular tree topper."
"This is where I might come off cold but I said no. No discussion, just no," she continued. "I told him that if we ever left this house, him and his kids would get to see regular decorations and tree toppers and Santa and all that stuff outside but my kids wouldn't get the same and the least they deserved was to walk into their house and see decorations that looked like them. Plus it took me a really long time to find all my decorations and I was going to give them to my kids when they moved out. So no."
u/Blacktreeangel went on, "He said I was being selfish and unwelcoming and that it wasn't fair for his son to have to leave the house to feel like he belonged. I told him it wasn't the same and he asked me to explain how but I wasn't in the mood to have such a heavy discussion so I just shook my head and told him to read a book. I don't know, was I too harsh? Should I go get some non-black decorations? Will this really affect my stepson negatively? I don't want him to feel like he doesn't belong but I don't think that's even possible. AITA?"
She edited to add some clarification based on questions in the comments, saying:
"My stepson is 10. We spent Christmas together but never at my house because I usually spend it with my family. My kids and I did Christmas at my mom's and then I would go be with him that night. I'm hosting Christmas this year because my mom says I'm finally married again and so it's my turn."
"He didn't have any decorations at his apartment and when I asked he said he just wasn't a big decorations guy. Also yes he did say 'regular' that wasn't inferred. That word is straight from his lips to this post. Also when he said 'we need to go out and get regular decorations' I don't know if he meant as replacements or as an add-on but I took it to mean 'as a replacement' to make his son more comfortable which is why I shut it down immediately."
People in the comments for the most part told the woman that she was NTA.