Bryan Senatore is a New Jersey-based barber, and owner of Loyalty Barber Co. in Ridgewood who's gone viral for his way of showing affection for his clients.
Follow Bryan: TikTok | Instagram
A kiss on the forehead is the last thing most clients would expect from a face-tatted New Jersey barber, but it's a hit with his clients, and people online love it.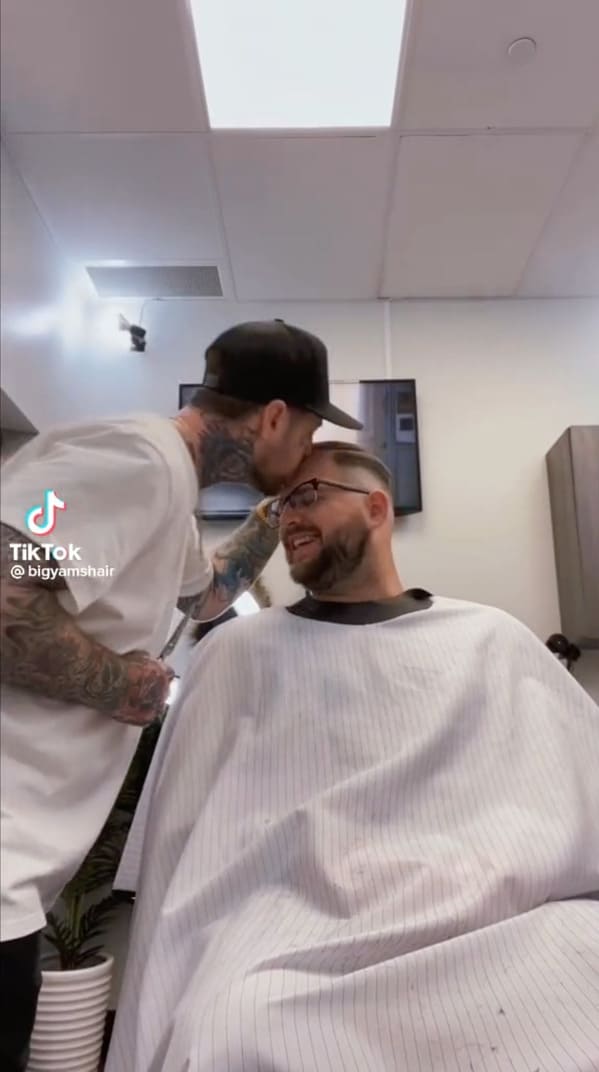 Barber shops are often popular places for social interaction, where guys hang out and talk, and some locations even serve alcohol, but Bryan's hospitality is a hit with clients.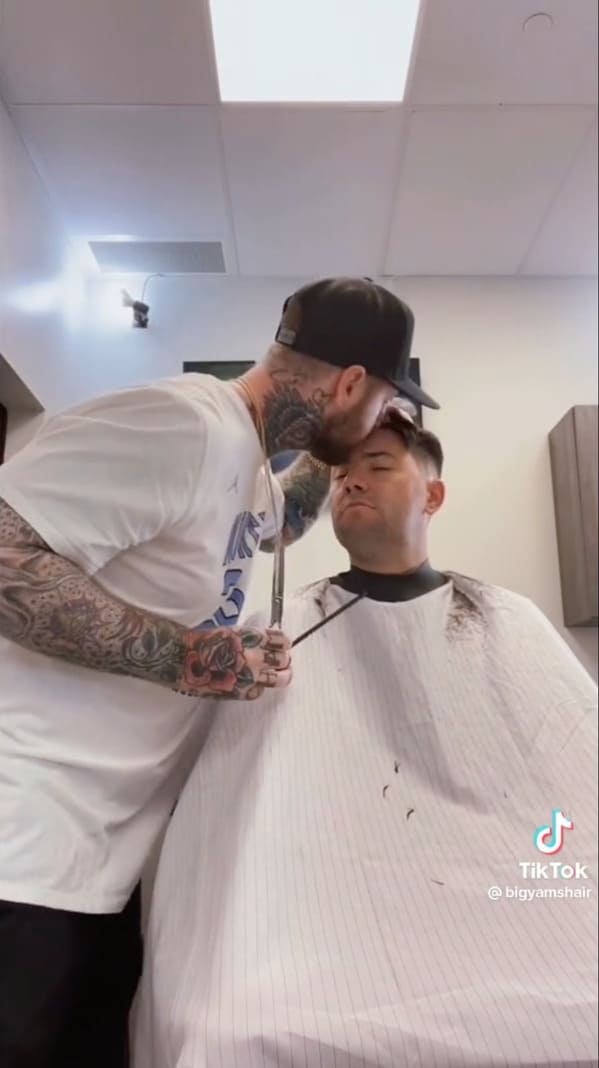 Often unsure about what's happening, the laughter and smiles afterward say it all: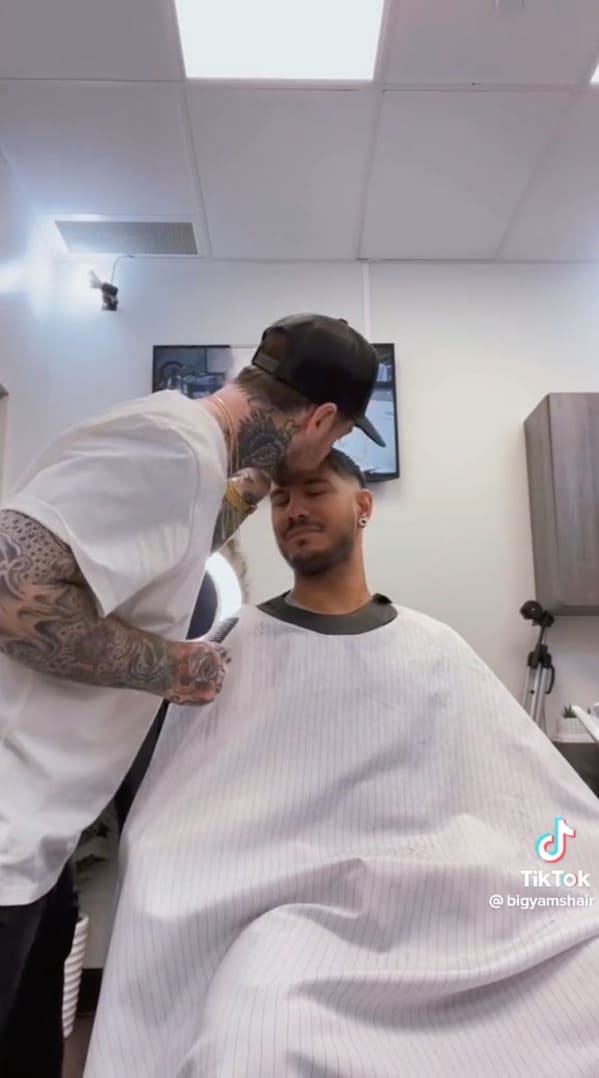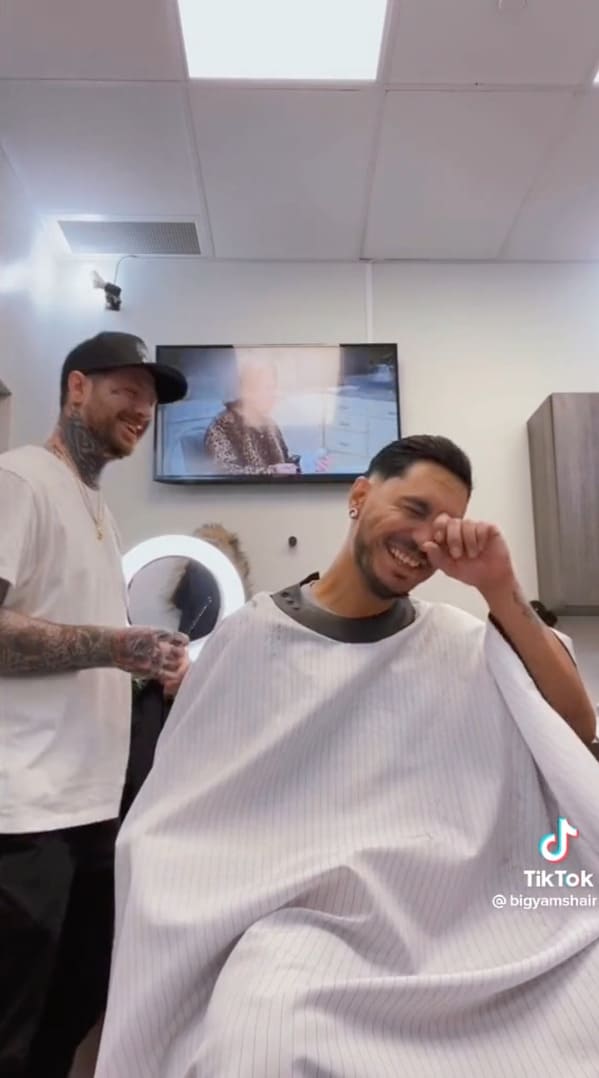 So far, Bryan has been met with positive reactions.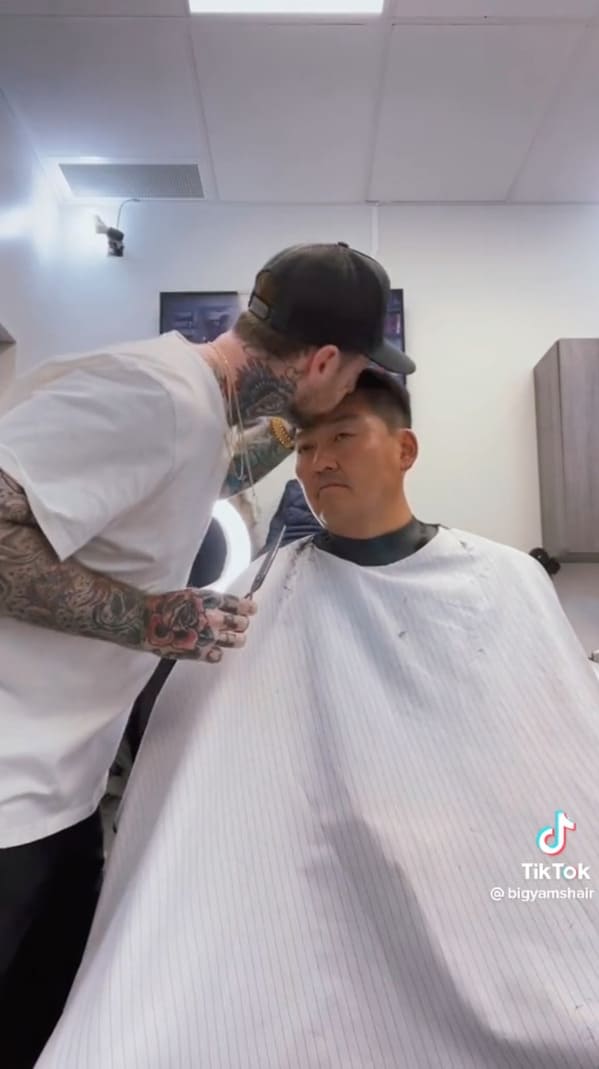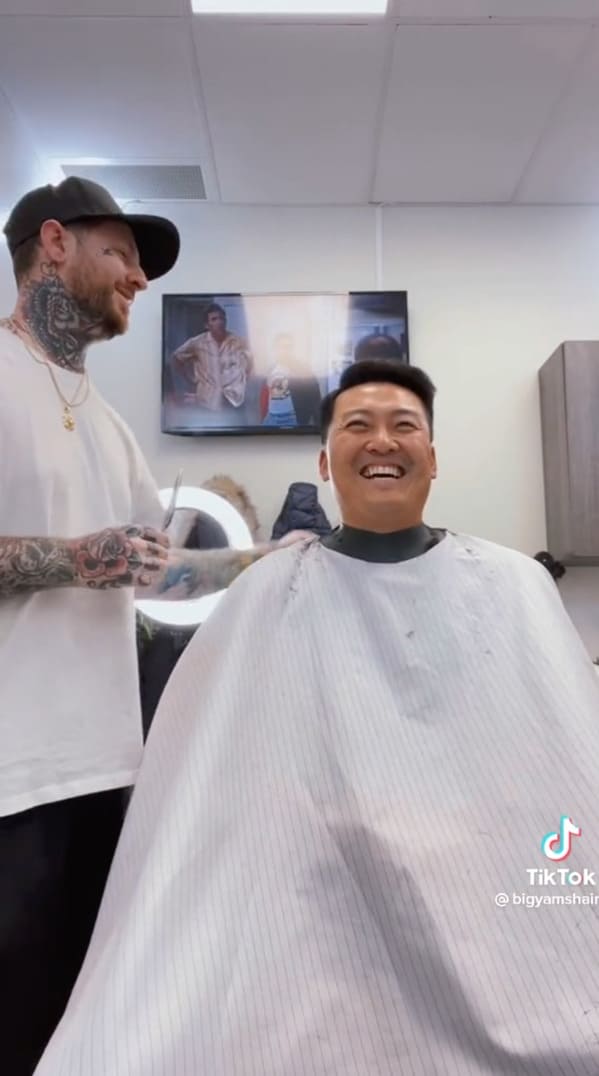 TikTok viewers also got a kick out of it:







You Can View The Full Video Here: