Maddy, a 26-year-old from Canada, recently went viral when she shared via TikTok that an ex-boyfriend made a spreadsheet of all her expenses.
*record scratch*
Wait, isn't that a good idea?
Apparently the ex sent Maddy a monthly Excel spreadsheet with all their shared expenses and showed everything he bought her – including a breakfast that was a banana and one slice of bread. It cost $3.23. If you were wondering.
This former flame documented all the things she owed him money for every month — ahh, okay, there it is: found the crazy.
For the record: I think tracking expenses is fine and normal; obviously billing your significant other is bonkers.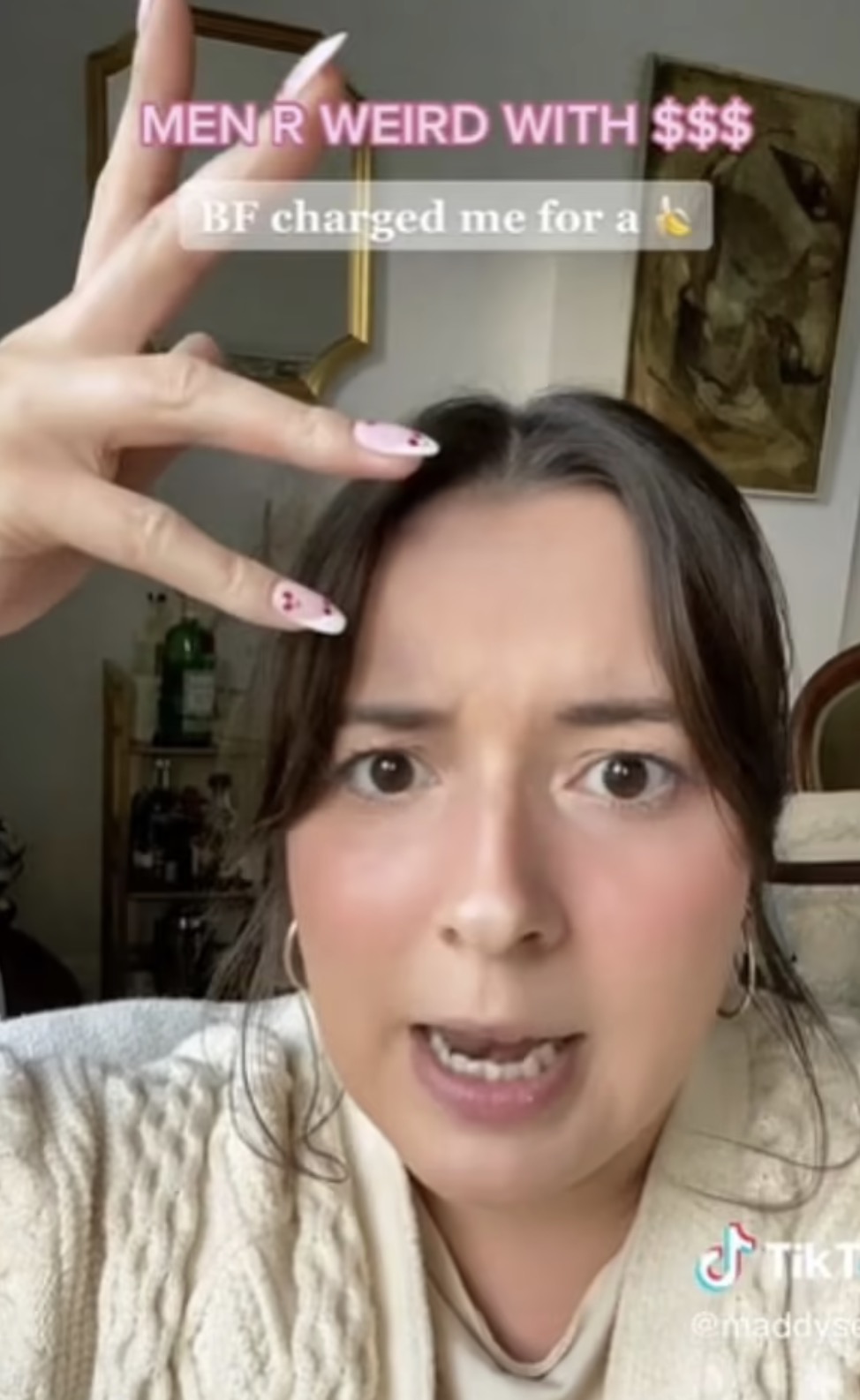 Anyway! This spreadsheet had stuff that the ex had paid for and expected cash back from Maddy as well as things that they both shared and he wanted to split with her.
While this behavior is a bit …uh, obsessive, Maddy didn't recognize it for the "big red flag" she now claims it is. She said it "didn't bother her much" during the relationship.
People sounded off in the comments. One person wrote, "the fact you were okay getting a bill in spreadsheet format from your bf?"
Others noted that they had similar experiences. "Dated a guy in college that made me PRE PAY HIM for gas for a road trip to visit HIS FAMILY and then i found out his mom sent him money for me," said another person.
Another wrote, "I accidentally underpaid rent every month by $2 somehow (for like a year) to him and my ex BILLED ME while we were still together." Yikes.
And then we got the not all men: "Girl, men are not weird w money. THAT man was. Should have left him as soon as he started charging you back for stuff."