Boy, oh boy, EVERY SINGLE PARTY in this story is awful.
First, let's deal with the elephant: Chick-Fil-A is notoriously anti-LGTBQ, anti-equality, and supports some pretty sketch organizations. Next, the worker who threw out food is obviously in the wrong, but I would also argue that anyone who arrives AT CLOSING is also a complete dick. Let these people go home!
The customer in question is Trizzyxdz, who recently shared a video on TikTok of a Chick-fil-A location that did not act "up to snuff."
The video went viral with over 430,000 views. In it, the TikToker sits in his car at night with some friends outside of a Chick-fil-A that appears to be closed for the day.
Trizzy then shows an order sitting on a table right near the window and says that's his order, ready to be picked up. But because he got there as they were closing, the employees would not handle it to him.
Here's what Trizzy said what happened:
Look, so we raced here from Port Chester, all the way north to get Chick-fil-A. Got here on time and our food is sitting right there on the counter.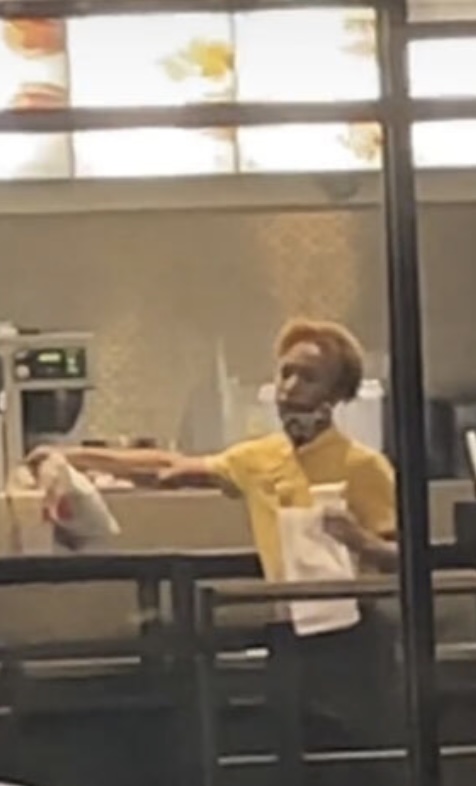 One of the friends also says, "They closed the door on our faces. They were three minutes late of closing either way," as one of the Chick-fil-A employees begins to toss the order. "He's picking up our food!" 
They closed the door on us. They saw us walking up. And all they had to do… Look at him. He's gonna take it home. Look at that.

All he had to do was hand us the food. That's all he had to do. We went to the door. He just looked at us as he took the food! He's throwing it in the garbage. Would Jesus do that?!
The video was captioned "Jesus would NEVER!!!!"
Trizzy also added a follow-up video:
Chick-fil-A has a reputation for impeccable customer service and they invest more in training than any other fast-food company. "I thought they only hired nice people," one user said.
Viewers of the TikTok were split on their reaction. Some were sympathetic, pointing out that the workers were "laughing and looking back at you" and that it "seemed personal". Others asked if Trizzy got his money back.
But then people started pointing out that Trizzy "came late. 10pm, doors locked." Another user wrote, "10:00pm is not on time. Once 10pm hits, the door is closed and the food is old." Some even mentioned that they may not be able to open the door "for safety purposes".