Everything you need to know about TikTok's "couch guy."
ICYMI, a young lady named Lauren Zarras posted a TikTok video a few weeks ago, in which the text overlay explains that she's surprising her boyfriend at college with a visit.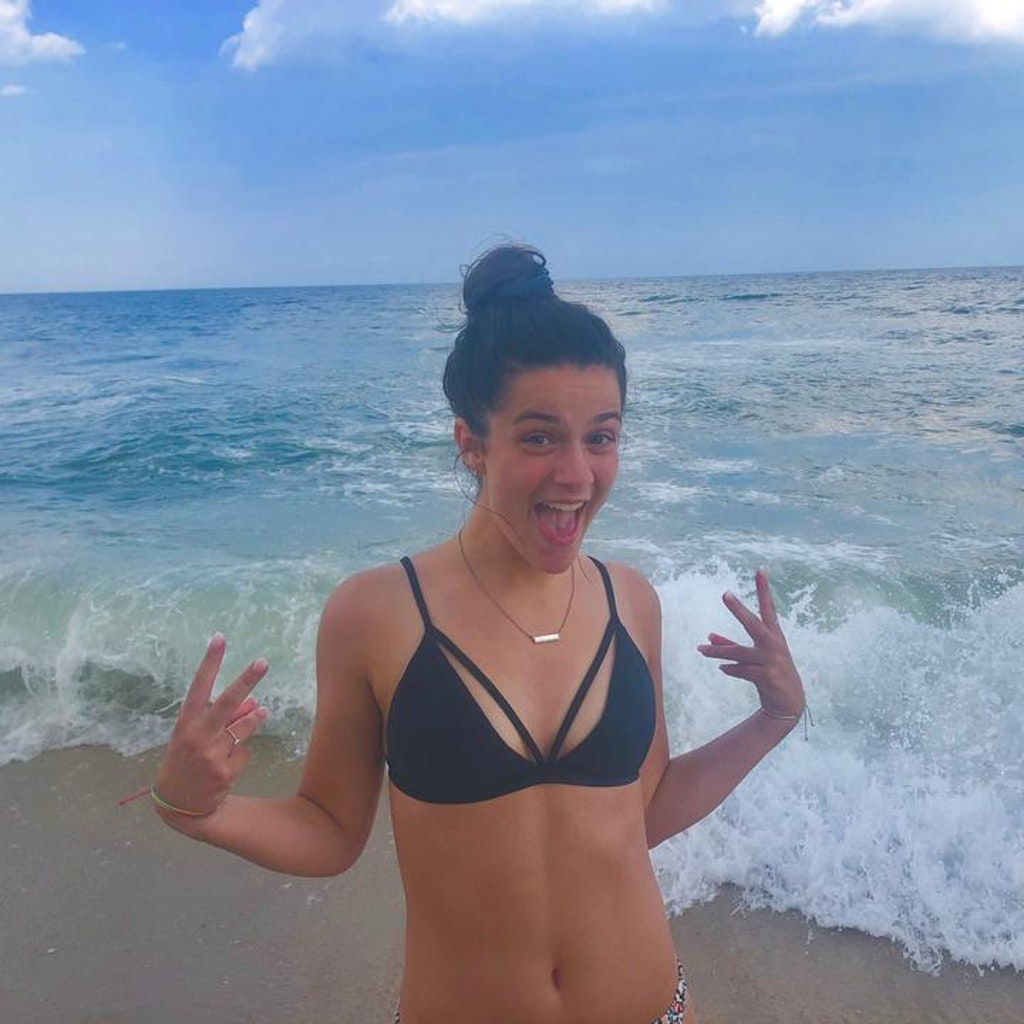 "Robbie has no idea," the caption reads. Lauren gleefully bursts into his dorm room, clearly delighted to see him and also to surprise him; and very quickly, things get very, very real.
The video has amassed over 50 million views.
When Lauren enters, Robbie is sitting on a couch with three young women. His male roommates stand off to the side, smiling awkwardly. In fact, everyone's body language except Lauren's is briefly very awkward. Robbie sits reactionless for a moment.
The girl closest to him on the couch removes her hand from his back and skitters away from him by several inches. Robbie picks something up off the table, bends over his own lap in a strange sort of movement, and surreptitiously takes his phone from the girl who'd had her hand on his back. One TikToker provided a slo-mo replay, with narration:
Meanwhile, the girl in the middle of the couch smiles awkwardly and offers a reserved greeting. The girl on the far end of the couch, however, simply continues looking at her phone as though nothing has happened at all—as though Lauren hasn't even entered the room from over 500 miles away. Given that Lauren says she's known all of the girls on the couch for over a year, "and they're all so nice," the aloof and uncomfortable reactions read even more strangely.



Lauren bounces towards Robbie, who finally cracks a smile, stands up to receive her hug. It's deeply uncomfortable to watch, and the entire internet seemed to cringe simultaneously.

The video has been viewed over 60 million times, and the overwhelming majority of TikTokers agree that something about the 10-second clip just doesn't sit right.


Lauren quickly issued a response video, insisting that nothing was strange about the encounter and that Robbie simply had his phone in his lap the whole time. TikTok remained convinced, with many explaining in the comments that they weren't trying to embarrass or judge Lauren—that they were hoping to save another girl from going through the hurt and embarrassment of being cheated on.



As part of her response to this, Lauren soon hosted Robbie on her TikTok: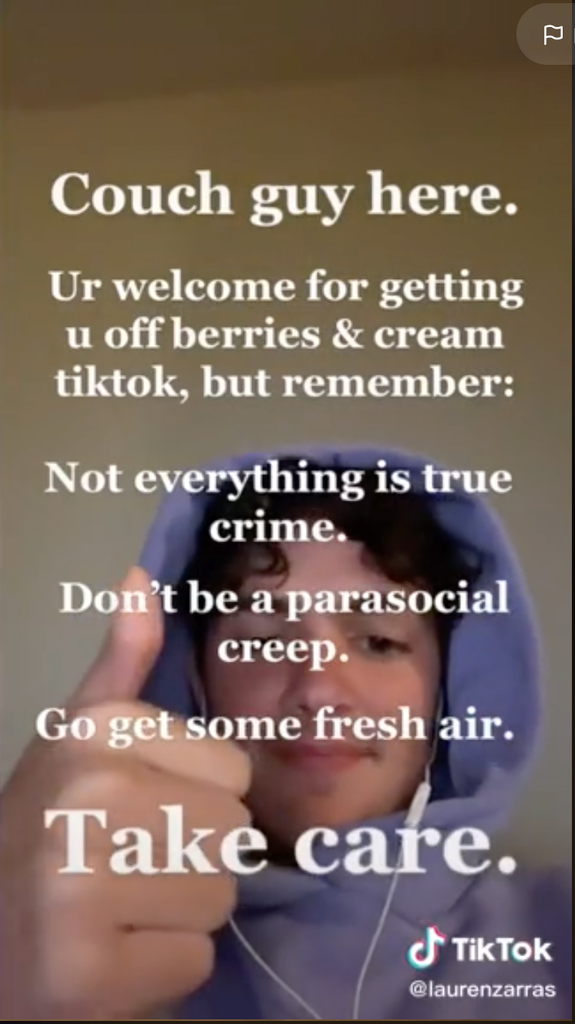 TikTok, yet again, remains unconvinced of Robbie's innocence. Many in the comments indicated that they were unwilling to submit to gaslighting about what they'd seen.

Even celebrities are talking about the video.
Trojan brand condoms commented on the original post, pointedly inquiring about the "foils" on Robbie's coffee table (after all, you don't need prophylactics on hand if you don't know that your girlfriend has traveled to surprise you). Tinder offered Lauren a Tinder Gold subscription if she'd dump Robbie right now.


Trevor Noah had to weigh in on the uproar.
Most recently, Lauren has taken to TikTok to hawk "Couch Guy" t-shirts designed by her dad.
The shirts are $25 with shipping included in the cost. The graphic on the tee features a cartoon image of a young man in a hoodie sitting on a couch. In a telling departure from reality, however, there are no other women snuggled up on the couch with him. And no one is secretly cradling his phone.