Fashion is a personal choice and a great way to express yourself.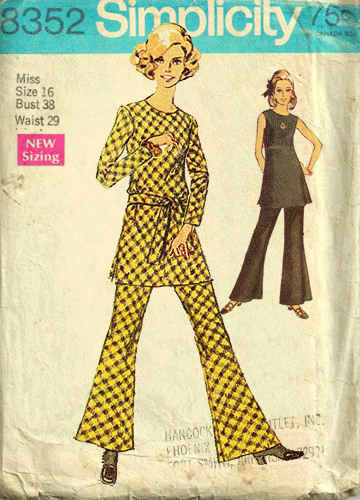 So why do some people think that once you reach a certain age you have to throw away your band T-shirts and hair dye and take out your nose ring?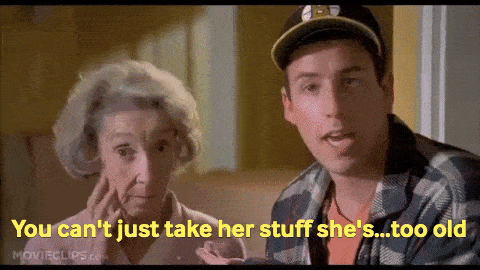 Lonni Pike, a 56-year-old woman known on TikTok as @grayhairandtattoos is breaking stereotypes about how older women should dress and also inspiring people of all ages to wear whatever the f**k they want.
i want to be her when im older pic.twitter.com/qTIQfw3U4a

— April ✿ (@Jasmine_blu) January 4, 2021
Pike, who lives in California, went viral after an online troll criticized her and told her she's "too old to dress like a teenager."
In an inspiring clap back, Pike told the troll where to go—and looked super cool while doing so in a neon T-shirt and Hello Kitty Doc Martens.
'"I don't respond to comments like this one very often because truthfully I don't care what people think. But it does stop some people from dressing the way they want to," Pike said.
— April ✿ (@Jasmine_blu) January 4, 2021
"It puts that seed of doubt in their mind of like, 'Oh my god are people going to judge me?' So, in honor of, I dunno, dressing like a teenager, here's my outfit for the day."
Pike, who sports tattoo sleeves and a cool, gray bob advised folks to embrace their individuality:
"Don't let people like this stop you. Wear what you want. Express yourself—even if people think you look like a teenager. Who cares? I take it as a compliment."
The video was shared on Twitter and inspired others to share the ways they have bucked ageist fashion expectations:
76 in February – pink hair – don't care! 😉 pic.twitter.com/UBX45cjGxb

— jacquelyn fochtman (@jacquelynfocht1) January 4, 2021
Lovely and as we say here in New Orleans: do what ya wanna! Purple hair, don't care….I'll be 69 next month pic.twitter.com/LGxZeVjiNT

— @frances(frenchie/fancy)_kessler (@franceskessle12) January 5, 2021
Back when I gave my grandma her first tattoo… she on 5 now with another appointment in February 😭 pic.twitter.com/5WXVHjpZV4

— DT TH1RT3EN 🔪💉⚰️🖤 (@DT_XIII) January 5, 2021
Wear what you want!
Lead image: TikTok
More high-quality links you may or may not enjoy: