Kids are so weird.
Vic Cross recently posted a video on TikTok of her young daughter in absolute disarray because the child doesn't have forehead wrinkles like her parents.
The TikTok video shows Vic's daughter crying in her bed. Her mother kneels down and asks, "Why are you sad?" Her daughter answers between sobs, "Because I haven't got lines!"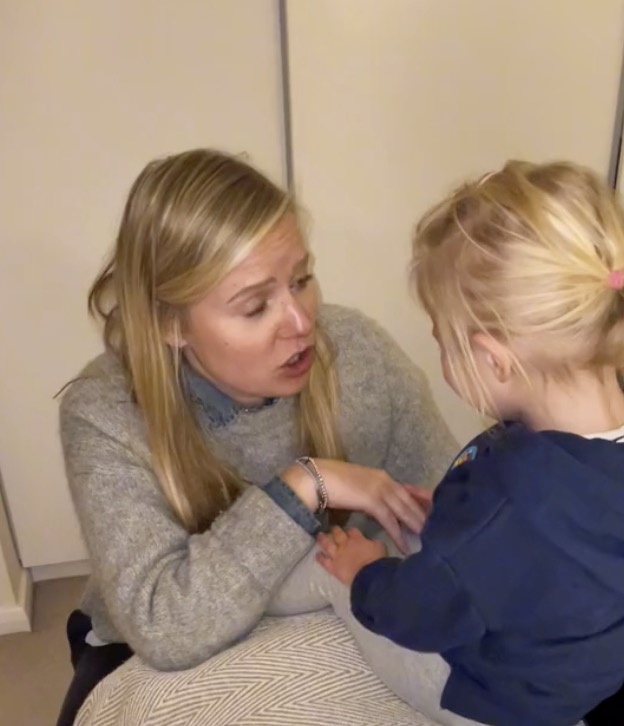 Vic tries to understand, asking, "You're sad because you haven't got lines? Who's got lines?" The little girl says, "You have – and daddy."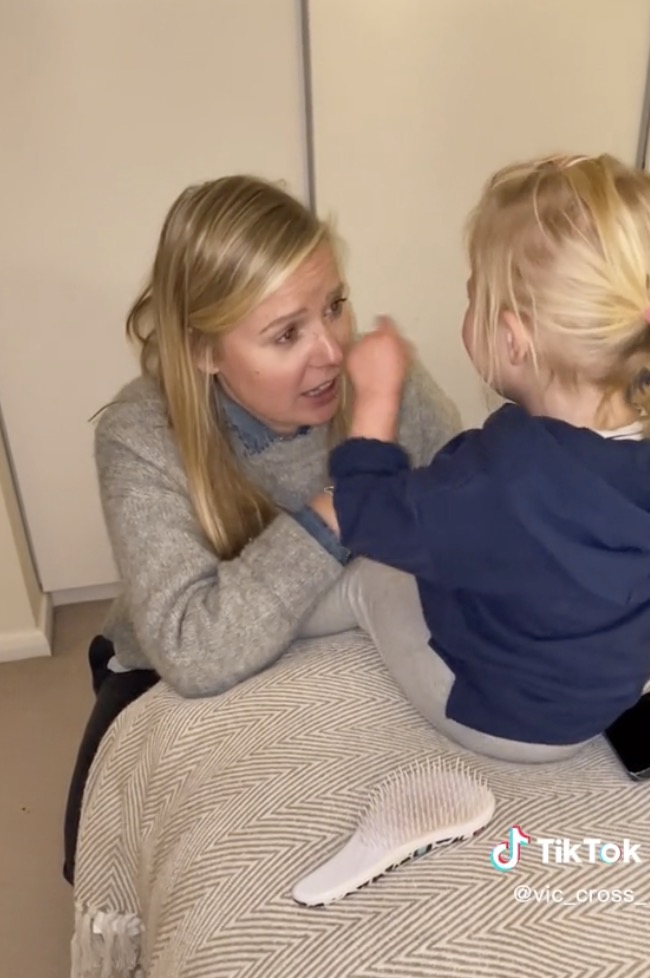 Her mom asks, "Show me where my lines are," and her daughter points to Vic's forehead. Vic pulls her daughter in for a big hug as the girl starts to cry again and shoots a smiling glance at the camera.
"20mins crying because she doesn't have lines in her forehead like Mummy and Daddy!" she captioned the video.
Viewers laughed at the video and expressed both their amusement and sympathy.
One person laughed, "Have patience little one, the lines will come."
Another viewer noted, "It's so funny to us as adults but to her very real and upsetting. Hats off to you for comforting her seriously and laughing only when she couldn't see."
And spotting the age ol' reason this poor little girl was upset, "Beauty is in the eye of the beholder. She has not yet been brainwashed by societal standards of beauty."
Other viewers of the TikTok video had similar stories of their own to share.
"Being a child is so funny and innocent, I used to cry because my nose wouldn't sweat," wrote in one person.
Another wrote, "'When I was younger I wanted jiggly arms cuz my fave teacher had jiggly arms."
"'Mine once cried because my veins in my hands are very blue and visible and she couldn't see hers so she was terrified she had no veins," commented a third.