Everyone likes a good home renovation, but you know what everyone loves? A TERRIBLE home renovation.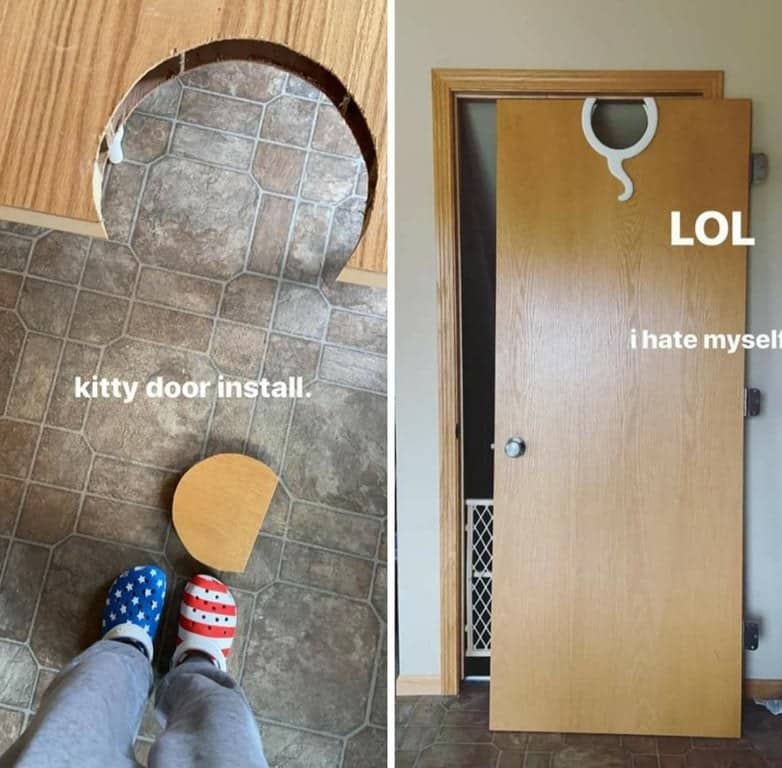 Bryan Standley is a 35-year-old home inspector who is gaining popularity for the way he rips remodeled homes apart on his TikTok page.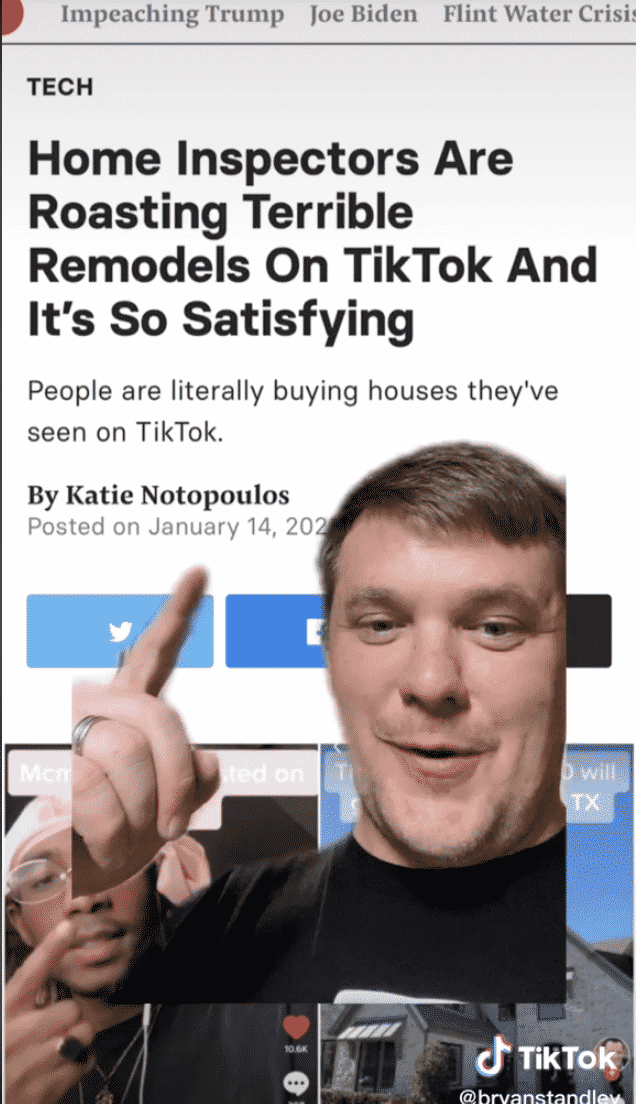 As he walks through his inspections, he points out ways house flippers pinch pennies and cut corners.
The information is incredibly helpful, especially for those looking to rent or purchase a remodeled home.
Standley, who lives in Kansas City, Missouri, launched his first TikTok in January 2020 and began posting home inspector-themed videos like a termite structure, instructions on how to fix a cabinet door, the inside of a sewer pipe and other helpful behind-the-scenes videos.
In September 2020, he showed a tool that helps detect water. The video received 1.2 million views, giving Standley a taste of what was about to come his way.
Once he began roasting bad home remodel jobs, people flocked to his page.
---
In one video, he exposes a "log cabin" home that is actually built with siding.
But it was his snarky review of a cookie-cutter flipped house that got the most attention.
"If this isn't every flipped house, then I don't know what it is. Look at that kitchen," he said in the video. "The gray kind weathered kind of vinyl flooring, white subway tile. … Just the most basic granite or quartz, whatever the heck countertops those are. And dishwasher. … Not installed."
As always, TikTok users had complicated fEeLiNgS about the video.
Because of his TikTok use, Standley has seen an uptick in clients — something he's never seen before on another social media platform.
"On Instagram, people don't want your stock photos, or your vague 'let me help you if you're in the market' messaging," he told BuzzFeed News. "TikTok shows a person and a personality more than Instagram would for this kind of content."
Soon after Standley was interviewed by BuzzFeed, he received more than 20,000 followers.
Watch out, Property Brothers!