Do you use the self-checkout line? I certainly would use it more if it could accurately tell whether I put something "in the bag" already, or, maybe just recognized that I don't have room for a 24-pack of seltzer on that little bagging area. But I digress…
A lawyer's TikTok explains why using self-checkout at stores is a shockingly risky venture that has people rethinking their shopping habits.
Carrie (@carriejernigan1) first stirred the pot when she made a video listing three seemingly normal things she would never personally do thanks to her experience working as a lawyer. Using self-checkout was the most surprising activity on the list, so Carrie made a follow-up video explaining her reasoning.
As a criminal defense attorney, she says she has been seeing three different types of people getting charged with shoplifting after opting for self-checkout at the store — people who are intentionally stealing, people who made a genuine mistake and missed an item, and people who didn't actually take anything at all.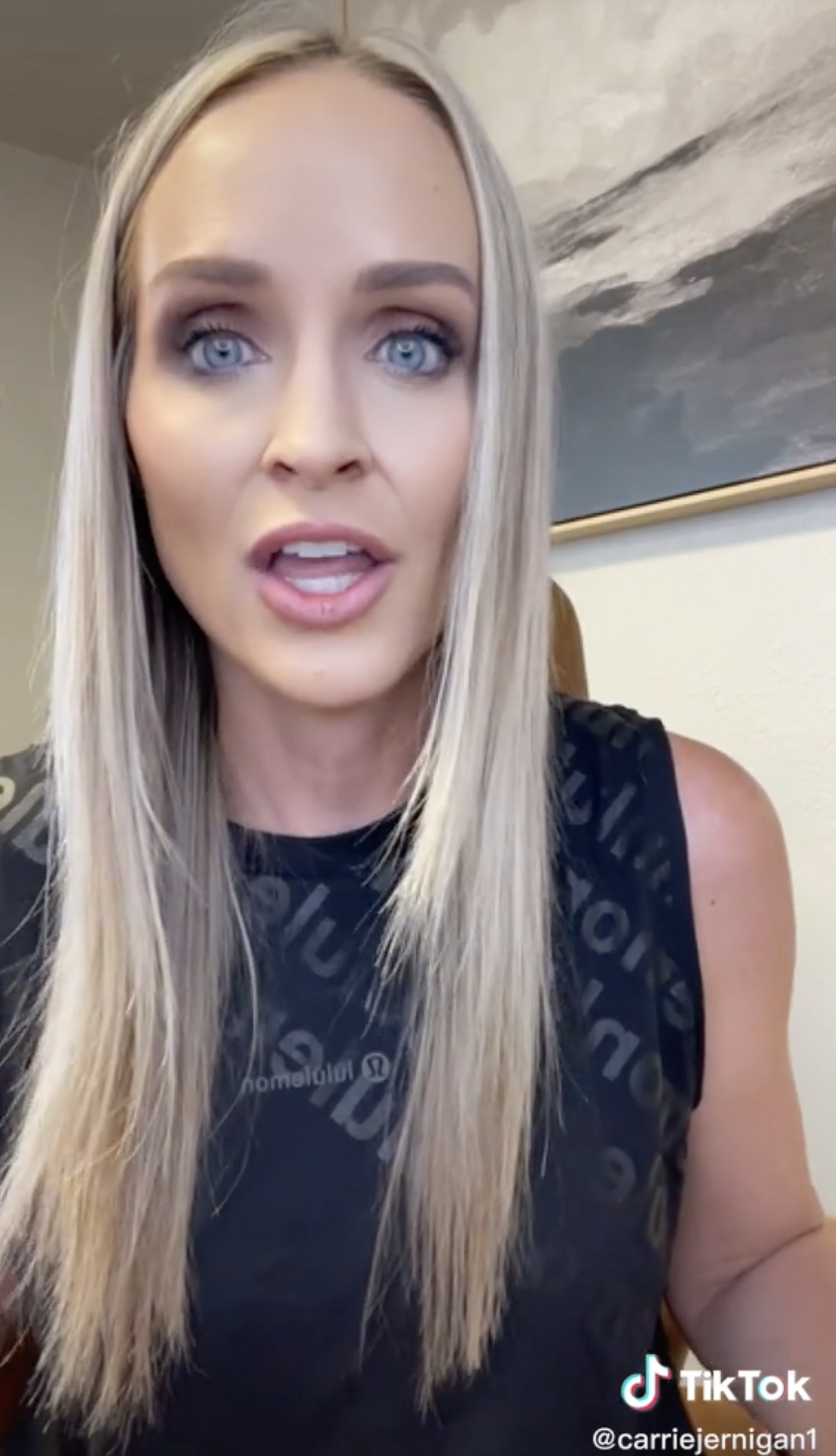 The actual thieves have gotten so skilled at stealing via self-checkout that Carrie says their crimes are difficult to recognize. Because of this, asset protection at big box stores both is less sympathetic towards those who didn't mean to steal and has started targeting shoppers who legitimately purchased an item when the store later discovers they are short on inventory.
"So they will begin watching hours of video to see the last person who checked out with the Mario Lego set because they're two short," she explained. "And for some reason, they pinpoint that they think you did it. And because of who these big box stores are, they usually have to present very little evidence to get an affidavit for warrant signed, the charges that could land you up to a year in jail get filed, and then you are fighting for your life trying to determine what day you were at Walmart, what all you bought."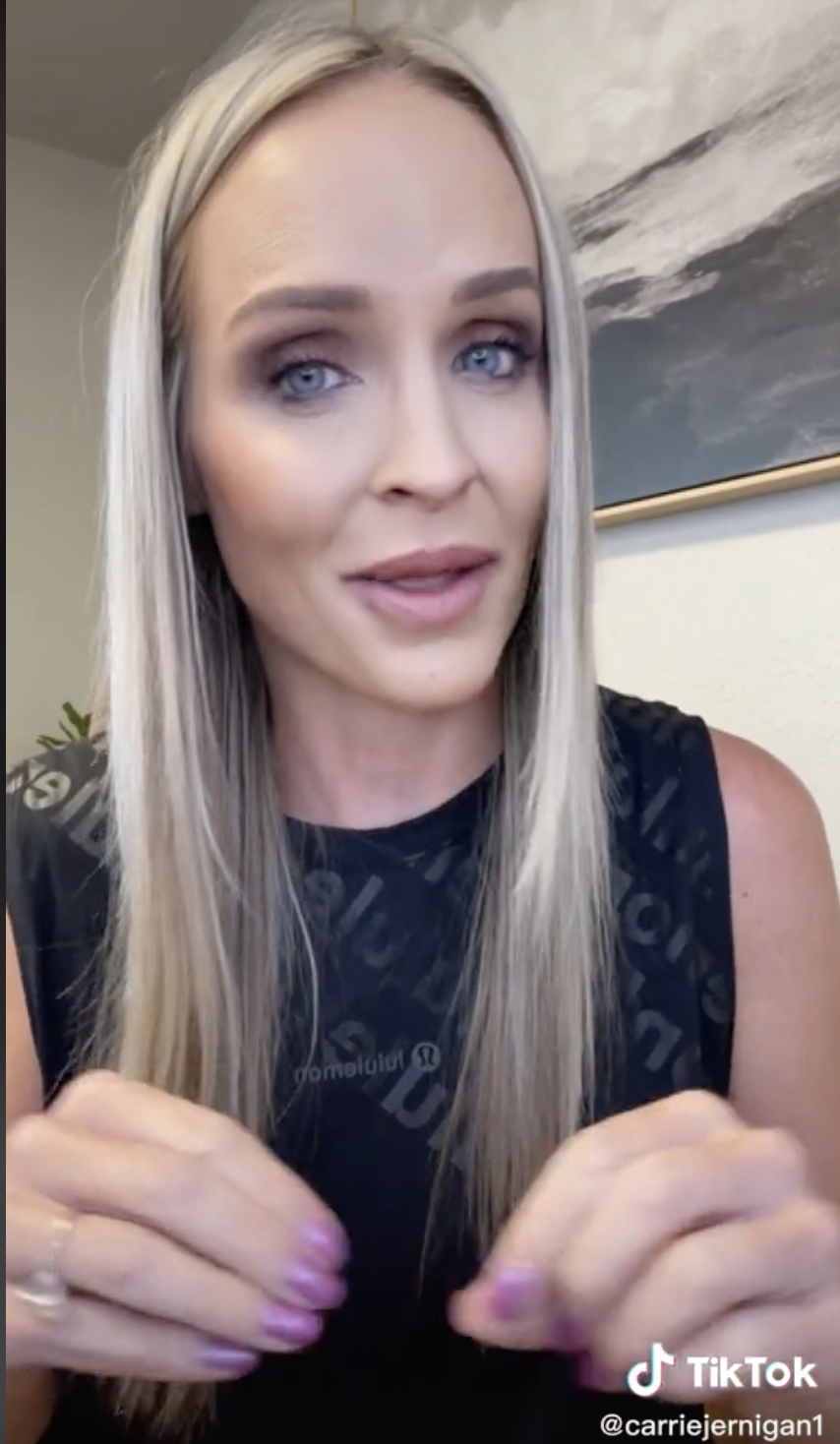 Even if you can prove you didn't steal anything and get the charges dismissed, the process can be so time-consuming — and pricy, with a lawyer involved — that Carrie says it usually just isn't worth the risk.
Several viewers chimed in to add their own horror stories akin to what was described in the video.
"My mom accidentally left a tiny $3 lemon oil in her cart after buying $300 in groceries," wrote @lexiodens. "She was charged with theft and had to do community service."
"Took me 7 months and cost me 6,000 to clear my name after I was falsely accused and the evidence should have exonerated me immediately," @catladykaren claimed.
One viewer said they "forgot to scan an item once & now there's a photo of me in Walmart's system."
And even those who hadn't experienced this firsthand were horrified at this idea of a new normal, where, as one wrote, it seems "you're literally guilty until proven innocent."
"Is it just me or does every day now seem to unlock some new fear like we're living in George Orwell's dystopia?" @johnnybarfield2 asked.
Another commenter pointed out that some Walmarts are now "100% self-checkout so we don't have a choice."
"Imagine Walmart ruining your life over $10," @bigolemess observed. "They literally sell expired food to people."
If you opt to use self-checkout — or if it's the only option — Carrie has some advice. She suggests only using it for a handful of items at a time, paying with a debit or credit card so there's a record, holding onto your receipt, and moving slowly so the security camera can clearly see each item.
But at the same time, it shouldn't require research like this to ensure you're protected while just trying to buy some groceries at the store.