Writer Aurielle Marie was named one of 'Out100's LGBTQ+ Literary and Publishing stars of the year and with the honor, received an invite to the award show. Nervous and unable to find a dress that was "Big bitch and red carpet" ready, Aurielle decided to call upon the plus-sized pop sensation- Lizzo.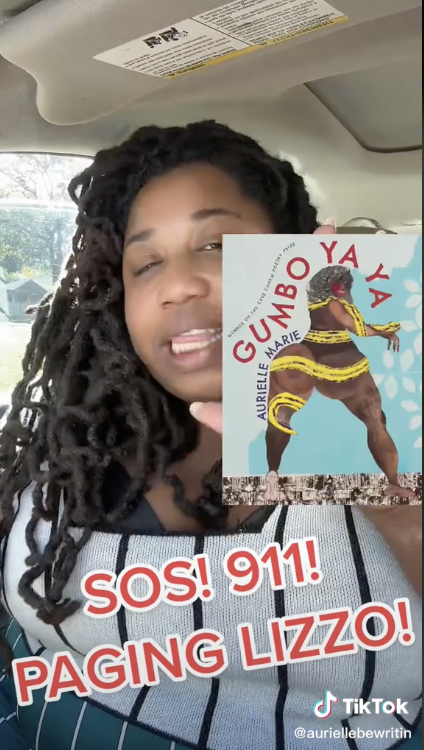 Marie's first poetry collection, "Gumbo Ya Ya," hit the shelves this year and earned quite a few honors. The poems are in Marie's own words "about growing up fat, Black and queer in the South." Her excitement for her awards was evident, but despite her search, Aurielle just couldn't find an outfit that seemed appropriate for the occasion. So naturally, she utilized her TikTok resources to make contact with "About Damn Time" singer, Lizzo.
And the magic of TikTok worked exactly as she had hoped!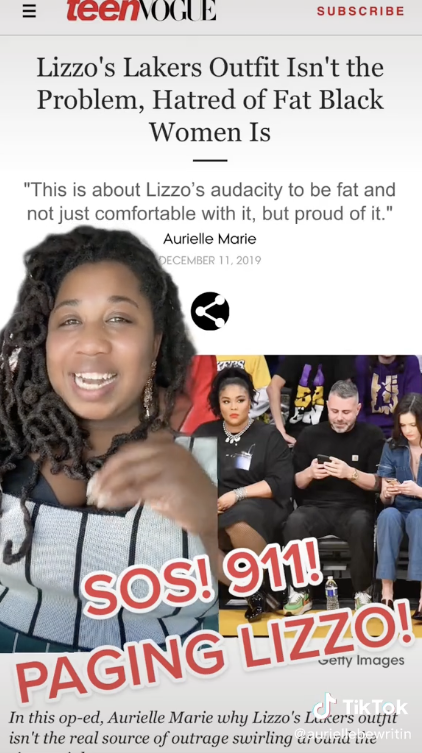 Marie posted a TikTok explaining her award ceremony and dress issues, hoping their plea would make it to Lizzo somehow and that she might get some kind of response.
Lizzo wore the dress she sent to Aurielle during her solo performance of "Jerome" at the 2019 American Music Awards
Marie mentioned "The audacity you've marked in your career has helped me step out and be audacious myself." She requested Lizzo's dress from the Emmys but received her 2019 dress from the AMA's. Obviously, Marie didn't mind the switch, she was simply grateful to be acknowledged by the very busy singer/songwriter.
People congratulated Marie and tagged Lizzo with pleas to let Marie borrow a dress:



Whether it was Lizzo herself, or one of her team members, somebody saw the video asking for an outfit. Not much later, Aurielle found out she would have a dress sent to her through the mail, and she couldn't have been happier.
The dress arrived in the mail 20 minutes before her flight to the ceremony, but Aurielle Marie wasted no time pulling it from its box and modeling it with sheer joy and excitement! Below is the TikTok she posted once the dress arrived:



Viewers who had been following Marie's story were thrilled with the outcome of the situation. I think everyone can agree that not only did Aurielle feel Good As Hell, she also looked incredible in her pink, poofy Lizzo dress! This story was just another prime example of Lizzo being a bad bitch and amazing person!
And good luck to Aurielle Marie (auriellebewritin) and her ventures!