Here's a tip: Don't cut through the drive-thru line. And DEFINITELY don't cut if the ground is soaked, because you might get really embarrassed.
That's what happened in a video recorded by TikToker Logan Conerly (@yourmomsfavoritedj) showing a Ford pickup truck getting stuck after trying to dip out of a line at Taco Bell.
Looking at the truck, especially its giant tires, you'd think it could easily handle a little off-roading.
You would be terribly wrong. The mammoth truck immediately sank into the ground like it was in quicksand.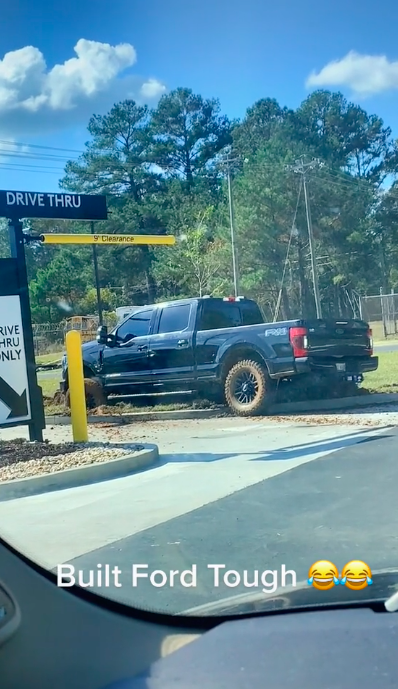 And no amount of engine revving could free the stuck truck. We imagine that everyone in the line was entertained.
As Conerly put it: "Them mud tires couldn't save ole girl from a Taco Bell Drive through."
Everyone in the comments was highly amused.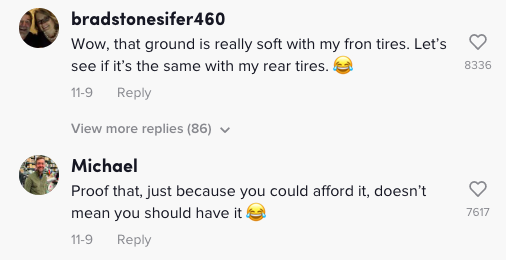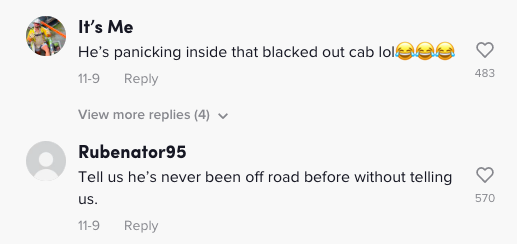 Some pointed out that it wasn't the truck's fault; the driver was to blame for trying to navigate such treacherous terrain.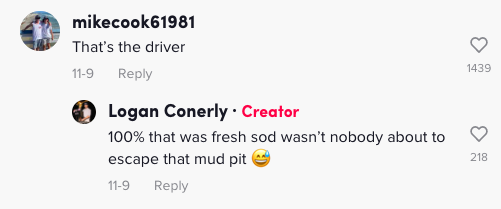 Here's the video of the hapless truck driver. Hopefully, his off-roading days are behind him.
h/t: Distractify