You don't need to be pregnant to know that a lot of sudden cravings happen during pregnancy. Cravings are one of the more widely known symptoms, especially for some of the outside-the-box food items pregnant people request.
One TikToker is trying out pregnancy cravings combinations to see how good they really taste.
Mia Chanlliner has been trying out popular pregnancy cravings and rating them through her TikTok account.
The series started earlier this year and immediately got users' attention. Out of all her videos — which also include topics on nutrition and fitness — the pregnancy cravings are always a hit, racking up millions of views per video.
In this video, Mia tries chewing on some coffee beans, and it definitely did not hit the spot.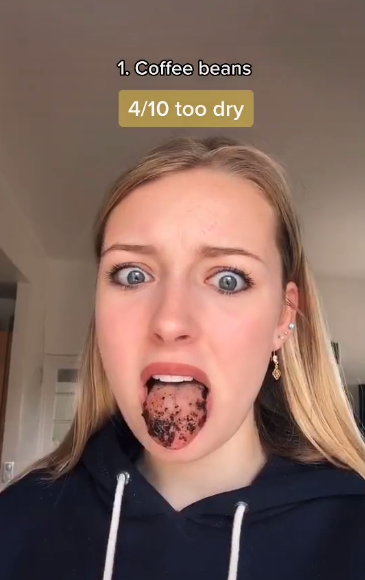 Mia's opinion is the coffee beans are too dry to be enjoyable.
Next is the famous pickle juice, a common pregnancy craving request.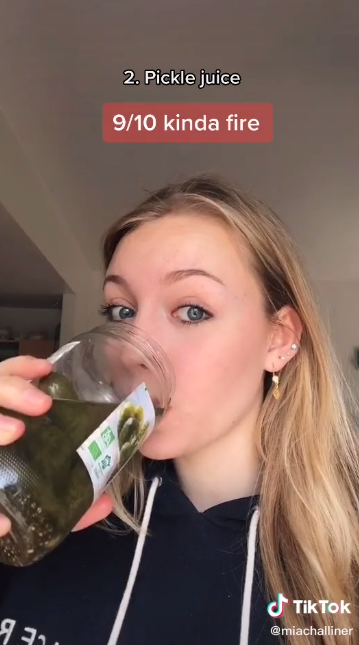 Not too bad. Let's move on to the next one.
We have… ketchup on an apple!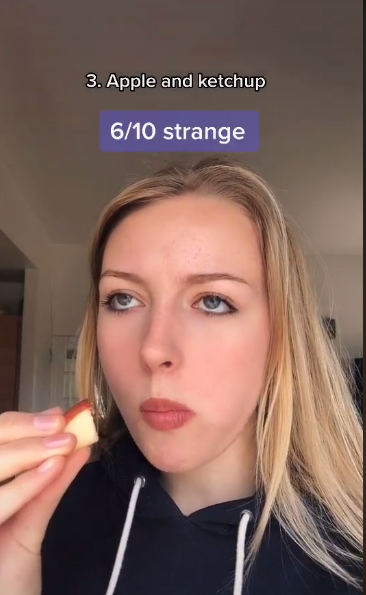 Not good, not horrible. Just strange.
Coming up next is the winner of the batch: toast and ice cream. Mia fell in love with this combination.
She saved the worst for last: hot sauce and peanut butter. "Disgusting," as Mia calls it.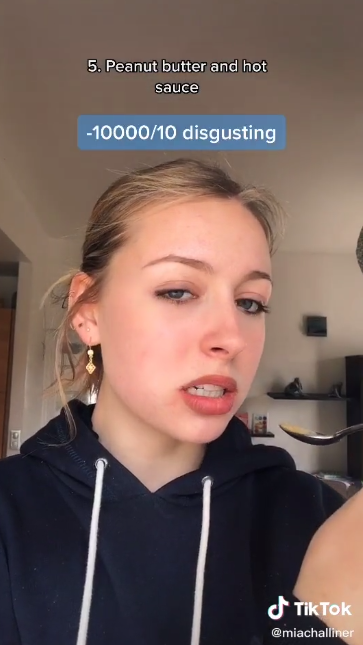 In this video, Mia highlights the best cravings combos she's had since starting her journey.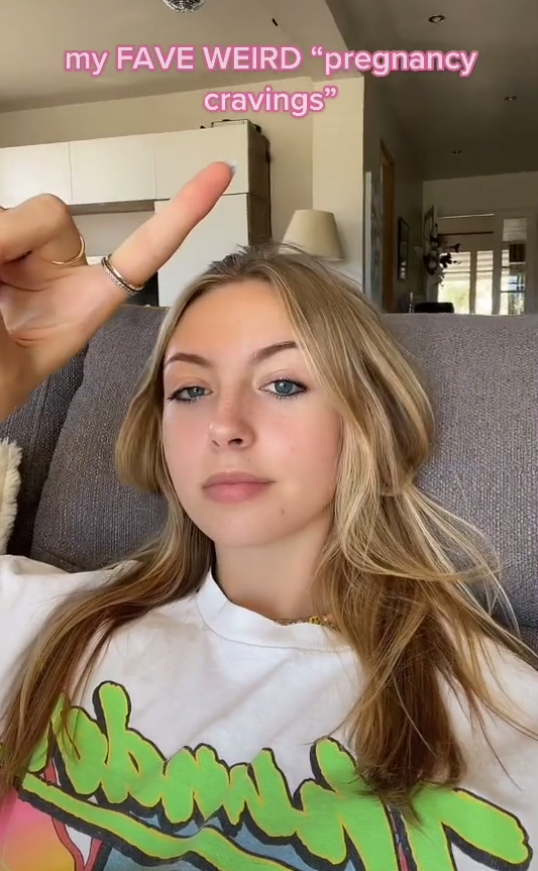 Pretzels and ice cream may sound unappetizing but just wait 'til that sweet-and-salty combo hits.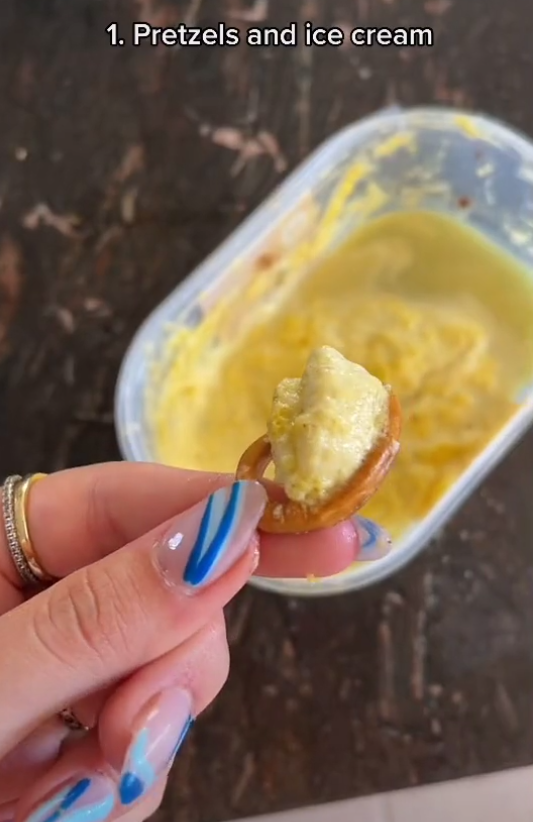 Nobody — not even non-pregnant people — can resist that sort of flavor power. Mia gives this combination an 11 out of 10.
Mia's next snack is a little more common. Cheese and grapes!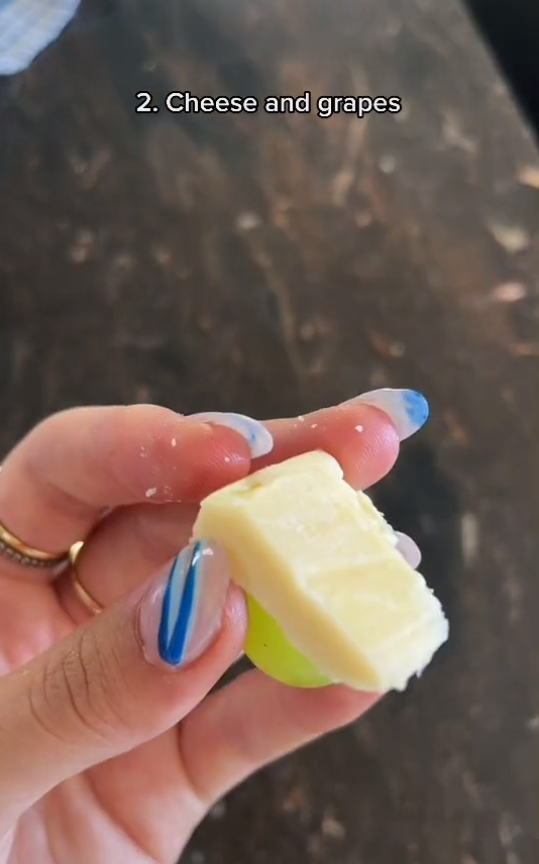 The perfect snack for when you are at a wine tasting and can't taste the wine. You know, due to being pregnant.
The cheese-and-grapes combo got a 10/10, with Mia calling them "so underrated!"
Snack number three is where it gets a little weird. Mia holds up a lemon wedge and that's it. That's the snack. A whole lemon wedge.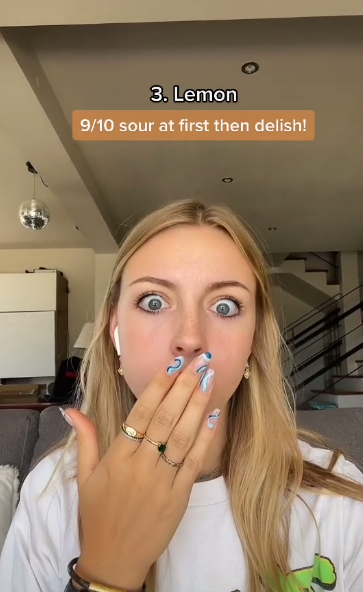 She pops it into her mouth like it's nbd and says it's good after you get through the sour part.
The ice cream is brought back out for the fourth snack, which is toast with ice cream on it.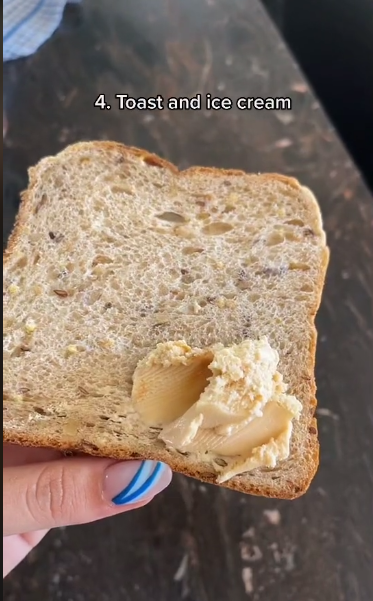 We already knew this would be on the list! Mia gives it a 15/10, saying it's "literally the best thing ever."