If you've ever been to a Buc-ee's, you probably remember it. The giant gas station/convenience store combos can be found all over Texas and throughout lots of states in the southern U.S.
It's a place where you can fill up your tank and your stomach with some decent road food. But lately, their prices have gotten a little out of hand.
That's what Jesse Arriaga (@jessearriaga27) noticed when he bought a sausage wrap (skip to the end for the full video).
It wasn't anything fancy, just a sausage wrapped in a tortilla. But the price was a bit more luxurious — a whopping $6.99.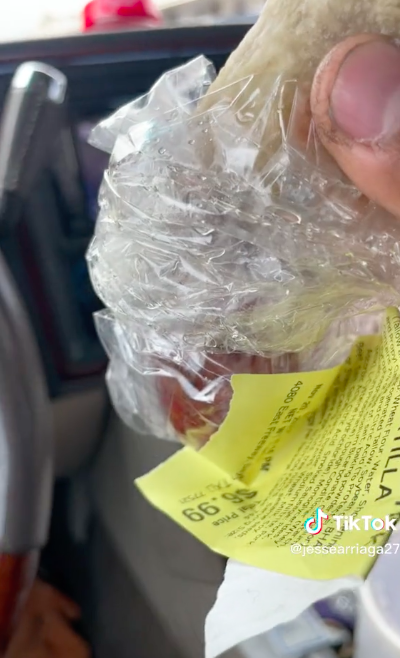 Arriaga said in the video, "Note to self: Next time I'm going to check [the price tag]."
The video went viral, attracting nearly a million views the last time we checked. And lots of commenters noted that prices at Buc-ee's (like everywhere else) have been skyrocketing.
Some noted that the same sausage wrap used to cost less than half of what Arriaga paid.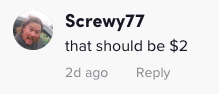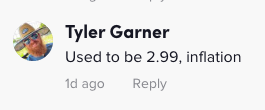 Others shared their own high-priced Bucc-ee's adventures.


It's no secret that inflation has been kicking everyone's butt lately. And food prices in particular have gone through the roof.
CNBC reported that grocery prices in the U.S. jumped 13 percent in September versus the same time a year ago. And in August they spiked 13.5 percent, which was the largest 12-month increase in more than 40 years.
And certain items have jumped even higher this year, such as butter and margarine (up 32.2 percent), eggs (30.5 percent), and flour (24.2 percent).
But still, more than doubling the price of a sausage wrap is pretty bad. This commenter summed it up the best.

Here's the video:
h/t: Daily Dot