Growing entrepreneurs are using any social media platform they can to go viral with their new recepies and ideas. Social media platforms are great about getting new products on thousands of people's "For You" pages with minimal effort. Although these products can spread quickly, so can their bad reviews, and just as quickly as an idea takes off, it's destroyed past the point of no return.
A mysterious new condiment recently surfaced on Tik Tok that had its fair share of fame and judgment in a short amount of time. Tik Toker Chef Pii introduced her infamous "Pink Sauce" through a low-context video a little over a month ago. Viewers were quick to make critiques and comments about how they felt towards the bright-colored sauce.
She posted her first video reveal of her soon-to-be popular "Pink Sauce" on June 11th:



Chef Pii continued to advertise her sauce day after day, saying that she would soon be taking orders and sending out deliveries. She made it a point to keep the ingredients of the sauce very vague so that those interested would want to try it. The stunning pink color the sauce possessed had viewers curious as to what the ingredient could be that would provide such a vibrant appearance. Most people guessed either dragon fruit or beets.
Very few details on the ingredients of the sauce were revealed: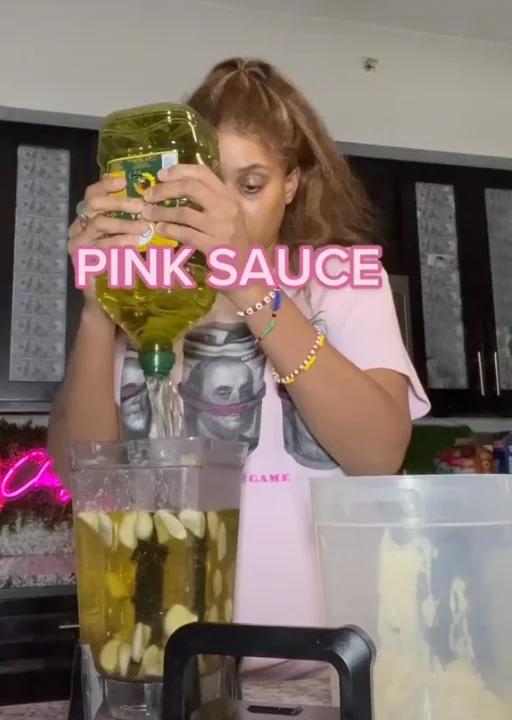 Chef Pii continued to advertise her sauce through daily Tik Toks, encouraging her followers to try it for themselves:
As interested customers began to place orders and have the sauce delivered to their homes, multiple disturbing issues began to arise. Lot's of reviews said that the sauce was "rotten" and "smelled bad" when they received it, only to later discover that there was milk in the sauce. Milk, hot delivery trucks, and warehouses don't tend to mix well. Others said the sauce bottle had expanded in the mail and "exploded" upon opening.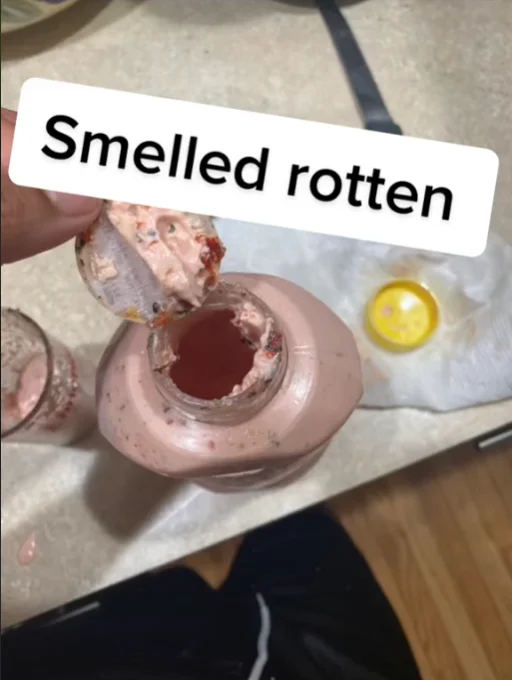 On the flip side, some reviews weren't all bad. Other customers of the product seemed to like the sauce, saying it tasted like a "sweet, buttery ranch." One critic, whose video you can find below, mentioned that the sauce smelled and tasted like ranch, and if you weren't a "ranch fan" you probably wouldn't like it.
One review from a semi-viral Tik Toker explained the sauce in detail:
Whether the sauce is legitmatley good or not can only be determined by those willing to purchase it. It may be the next big thing, but be warned that it could potentially be "rotten." Either way, it will be very pink.
Chef Pii is still advertising and selling her sauce to whoever she can, and made a point to post a video explaining that the product was still in it's "Lab phase" and was not yet perfected. Have you already tried this sauce, or know someone who has? If so, leave a review of your own below!