We've all had rough days on the job. And the Starbucks barista who was trying (and failing) to fill TikToker @jontayblack's order was having one of those days.
As @jontayblack explained, he was at the Raleigh-Durham International Airport when he ordered a strawberry lemonade at a Starbucks there (scroll to the end for the full video).
But the barista couldn't get his order right. The first time, they brought him a coffee with strawberries in it. Not exactly a lemonade!
Now some customers would have been rude at this point. Not @jontayblack, though. Even when they kept screwing up the order, he remained polite because, in his words, everybody has bad days.
After a few more tries, he finally got his strawberry lemonade, and then something incredible happened. A woman approached him and said that she was a Starbucks executive.
She told him, "I watched your experience from beginning to end and … you were so polite with people, I've got something for you."
Then she gave him a lifetime Starbucks gift card. You read that right: LIFETIME.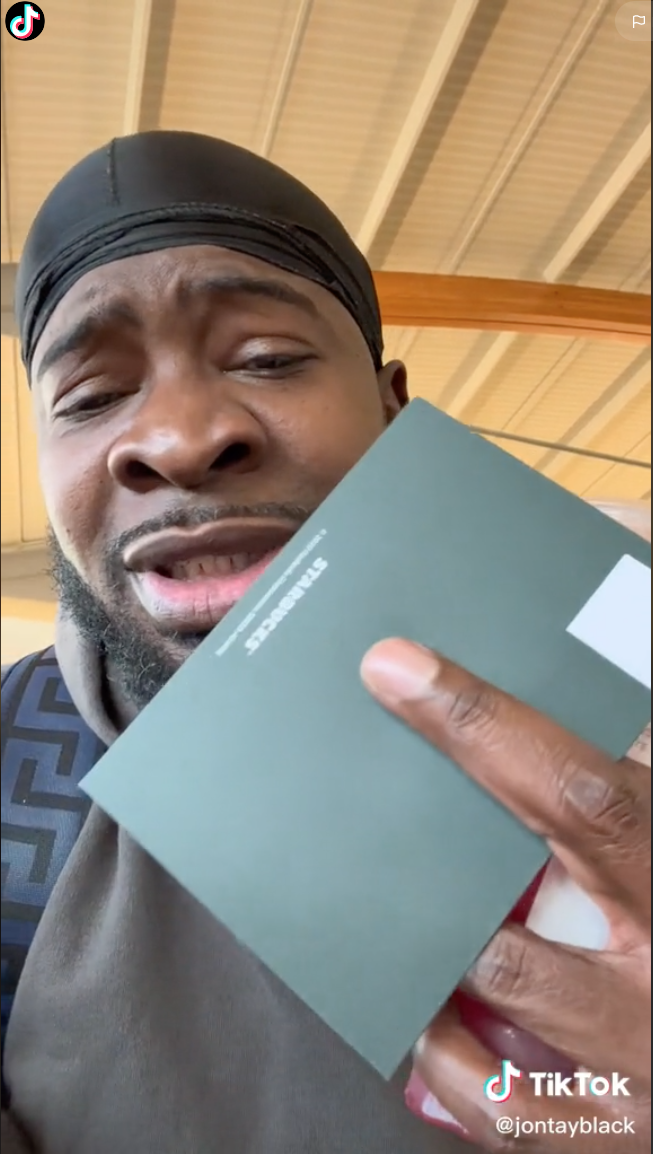 All he's got to do is swipe it. That had to be the best-tasting strawberry lemonade of his life. Or anyone else's really.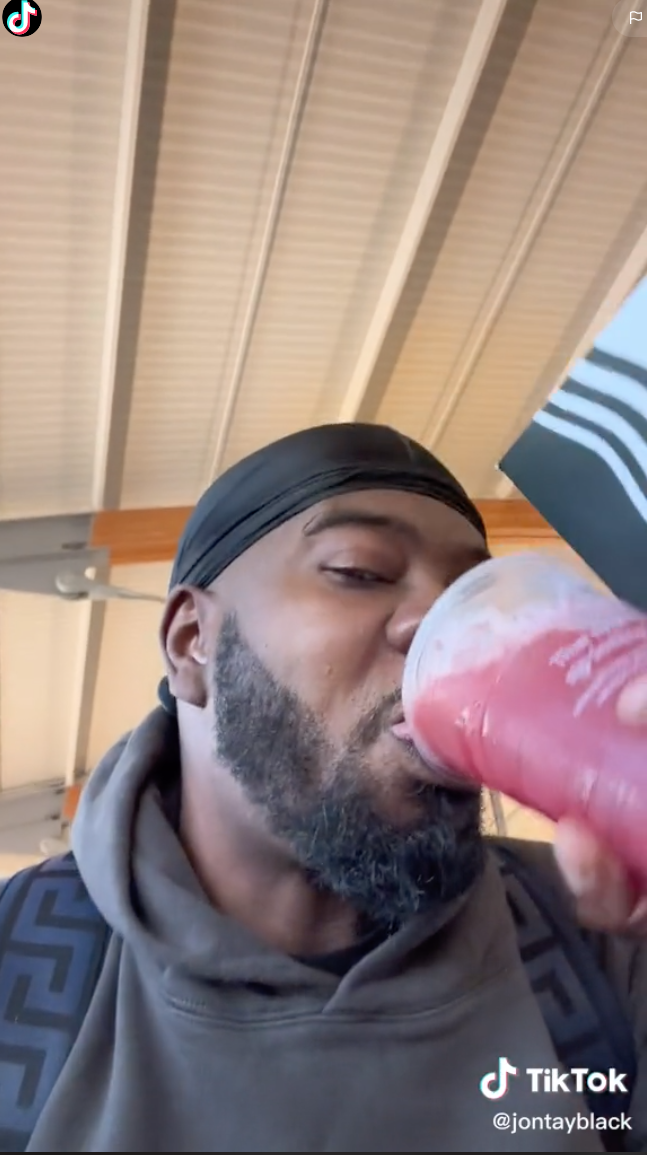 Needless to say, all the commenters were impressed. Some were understandably jealous.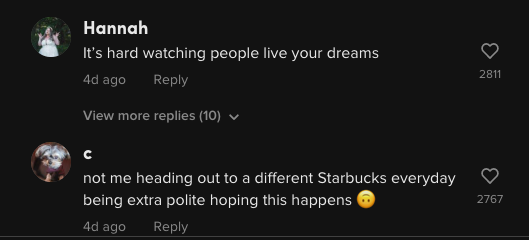 Others suggested that he use this on his dating resume.
And some congratulated him for observing the Golden Rule (aka Do Unto Others).

It just goes to show: always be nice to people. Because you never know who's watching.
h/t: Distractify