Age affects us all. With age comes the altering and inconsistency of one's appearance. Although fashion is something that can and should be carried out with equal passion throughout one's life, as we get older and more comfortable in ourselves, we tend to not care so much about our appearance.
With their busy lives and selfless lifestyles, mothers are among those most affected by altering fashion passion. A new trend put on by the daughters of TikTok has proven yet again that age is but a number. In the trend, tagged "turning my mom into me," TikTokers are giving their mom's full makeovers and dressing them up in their clothes from their teenage/young-adult closets.
Needless to say, the results are every milf-lover's dream. These moms are looking decades younger post-makeover and their stunning looks are setting TikTok on fire!
Below is 30 of some of the best results from this (hopefully never-ending) trend.
The newest trend on TikTok is called 'turning my mom into me' and the Internet is living for it!
@_hinckley

turning my mom into me.. go mom gooo👏👏👏😩😭❤️‍🔥
1. Killin' it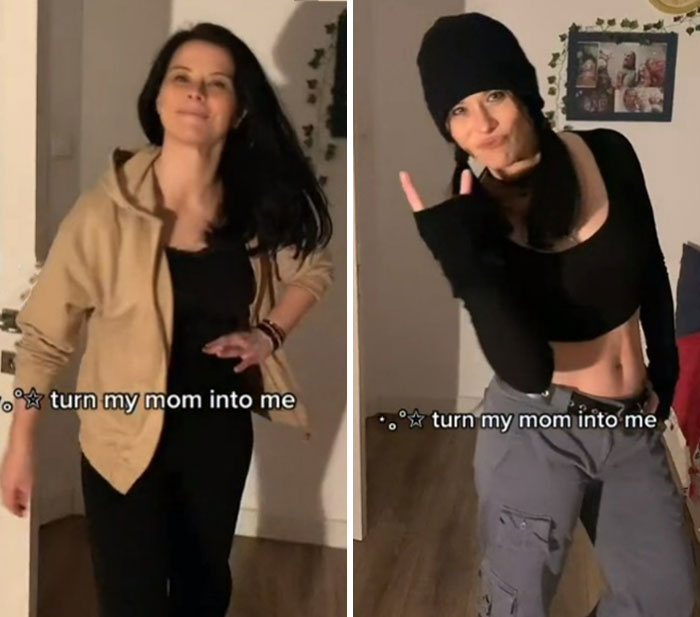 2. The smile makes it all!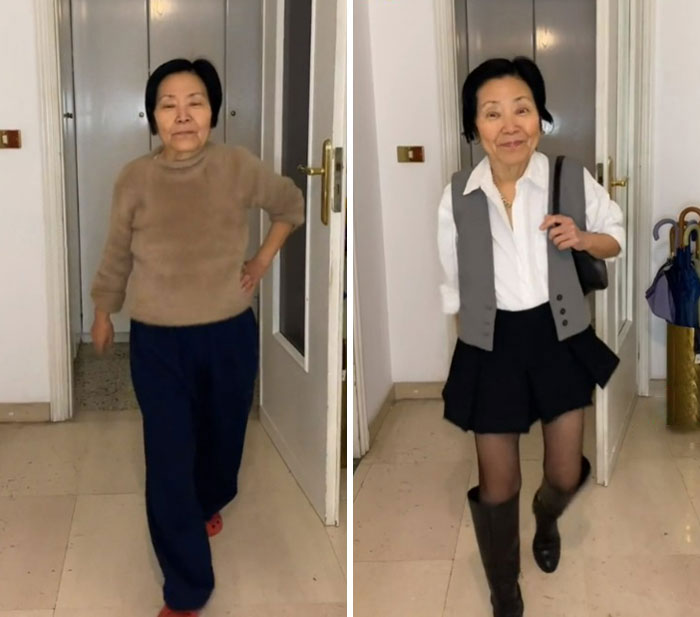 3. Beauty Queen!
4. Pretty in pink.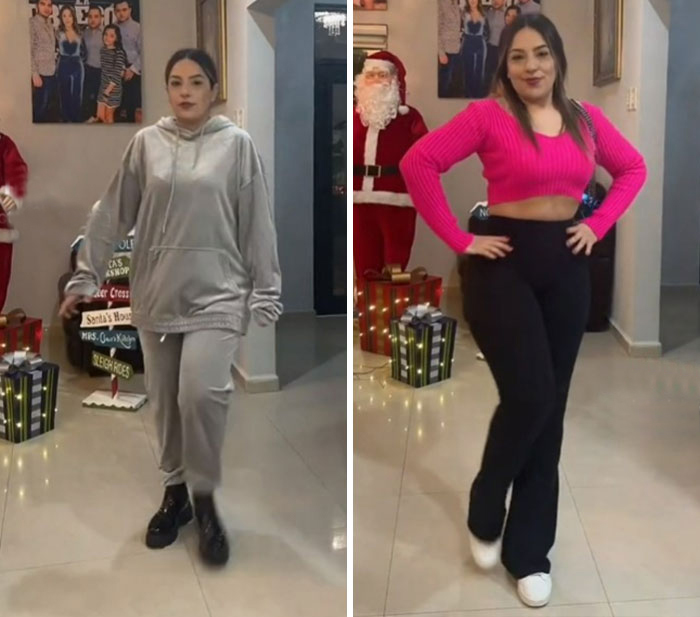 5. The Slaybells are ringing.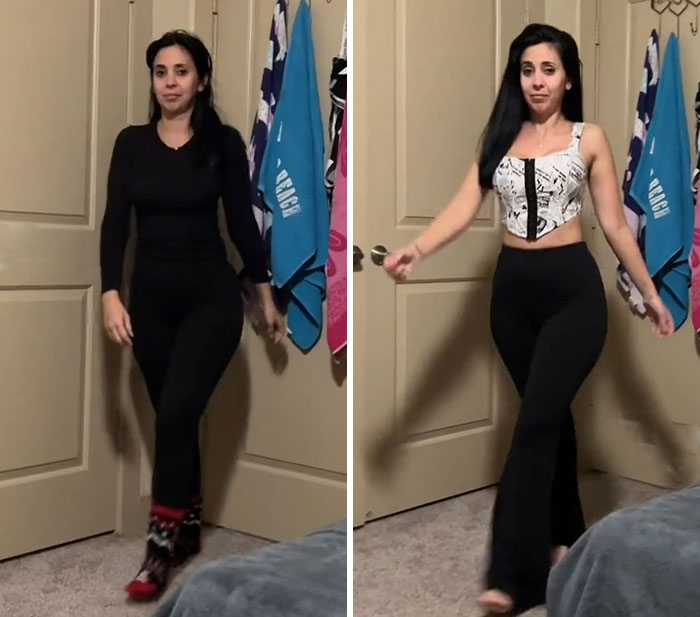 6. Holy jeans, Batman!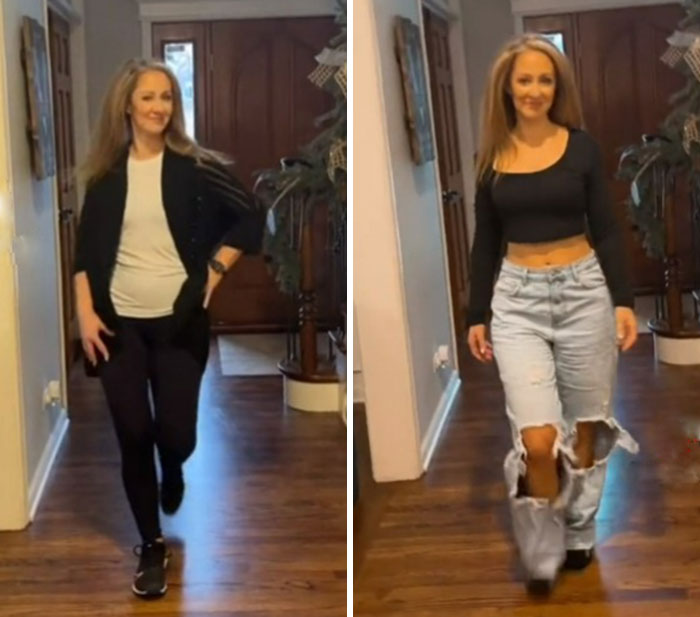 7. Super cute!
8. Both are beautiful!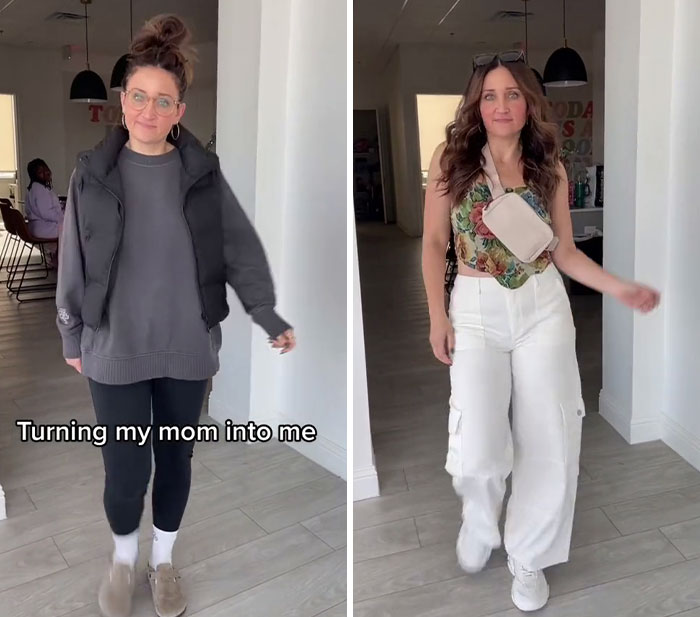 9. This mom has aged gracefully.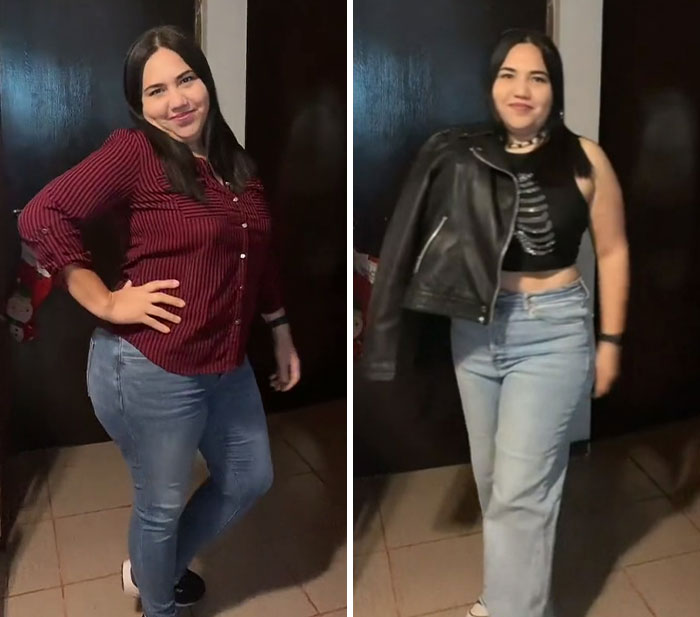 10. She looks ten years younger!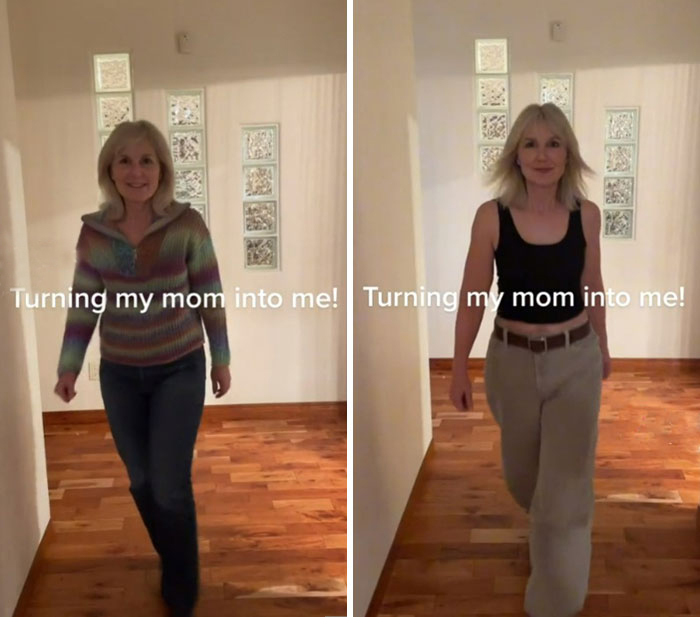 11. Loves it!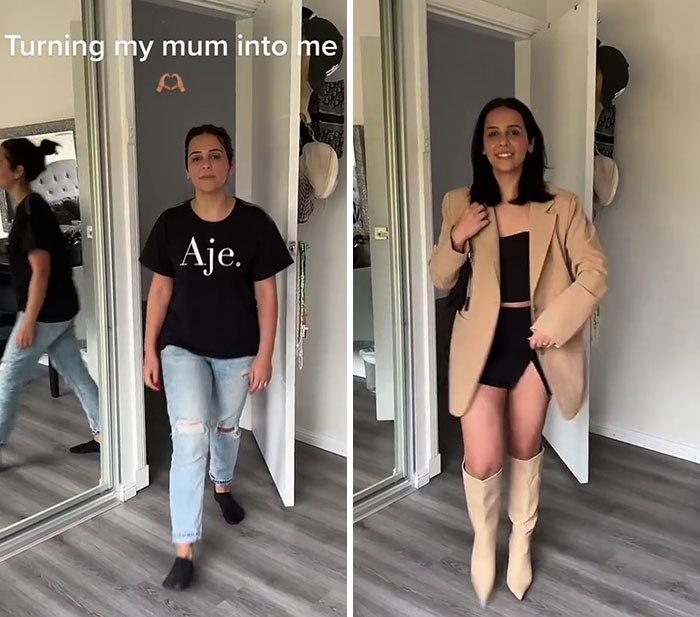 12. Does your mother know?
13. Making green look great!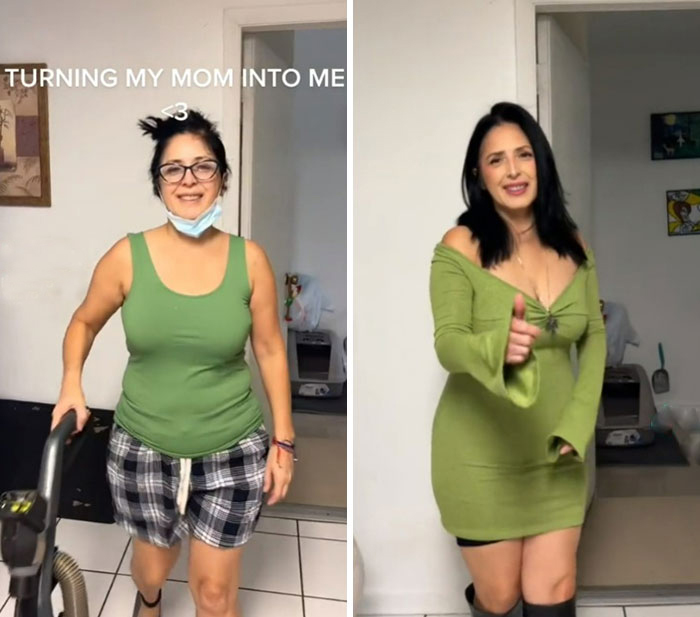 14. Yes yes yes!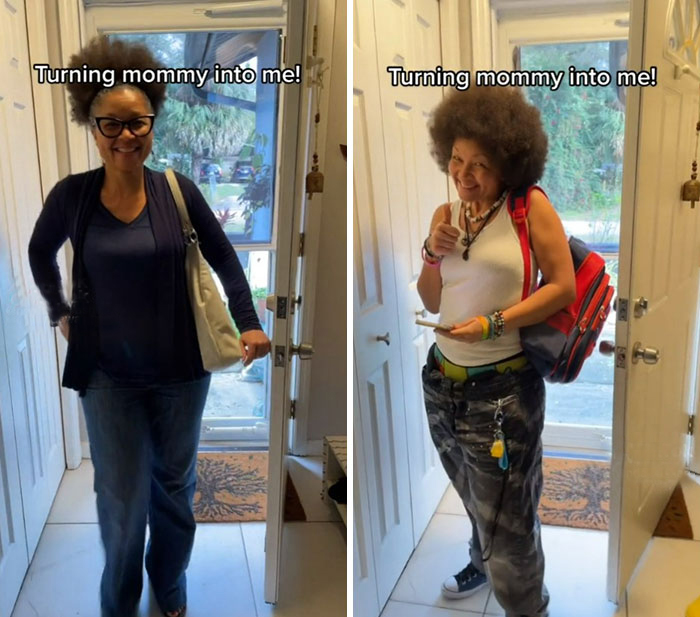 15. From priest to hipster..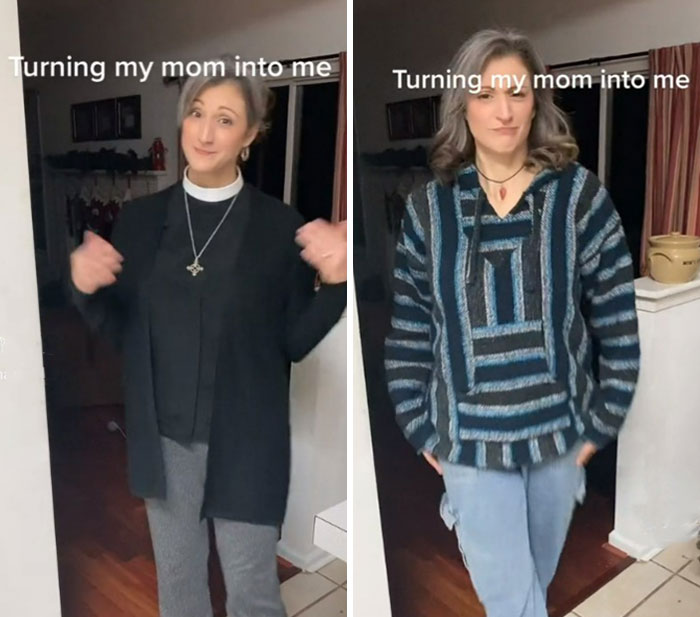 16. Stylish mom for the win.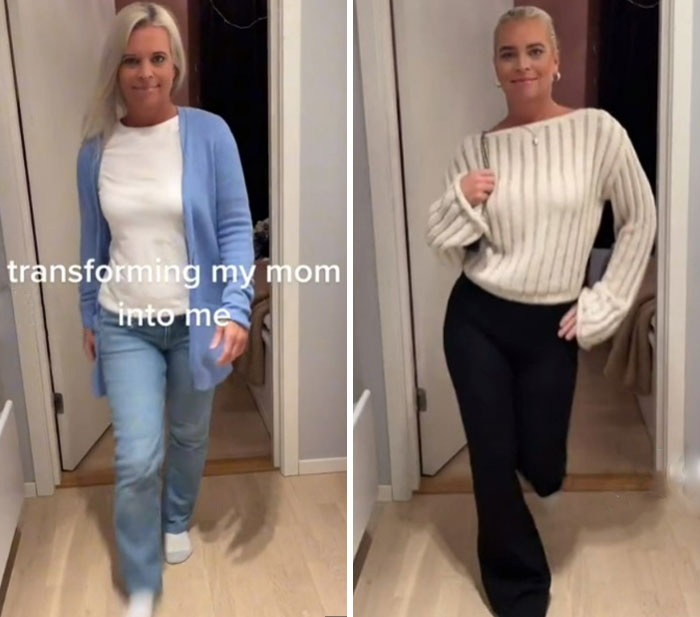 17. Both ways rock!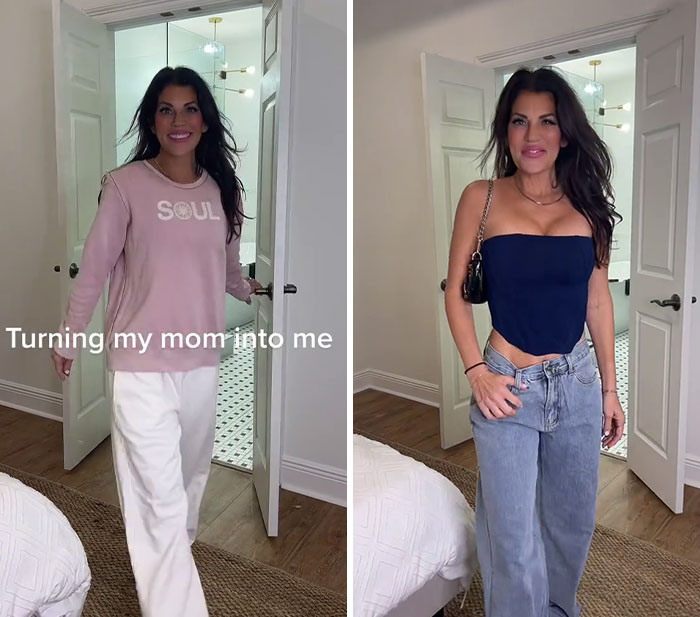 18. Go Momma, go! Go! GO!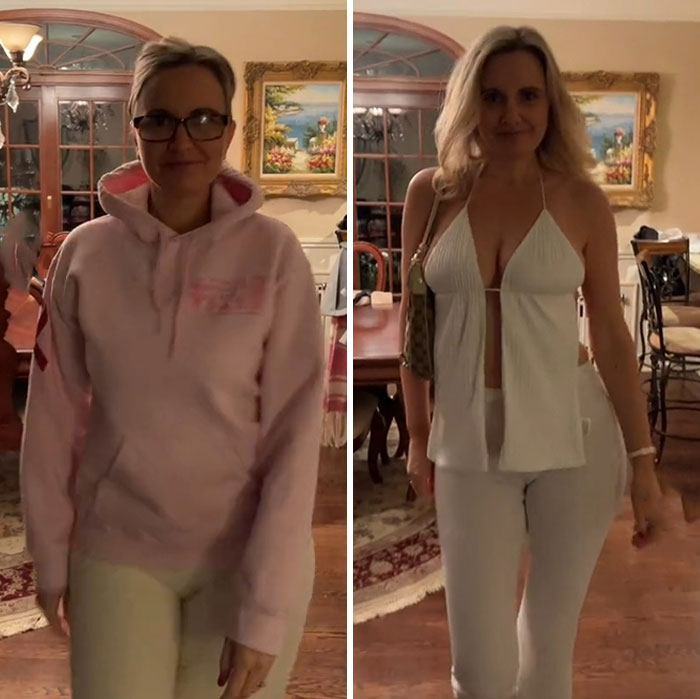 19. When the living room is now the runway.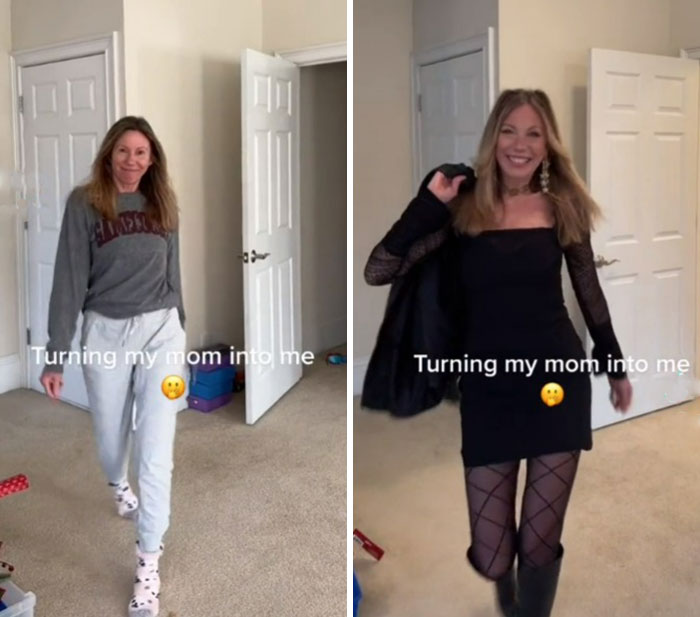 20. Amazing boots.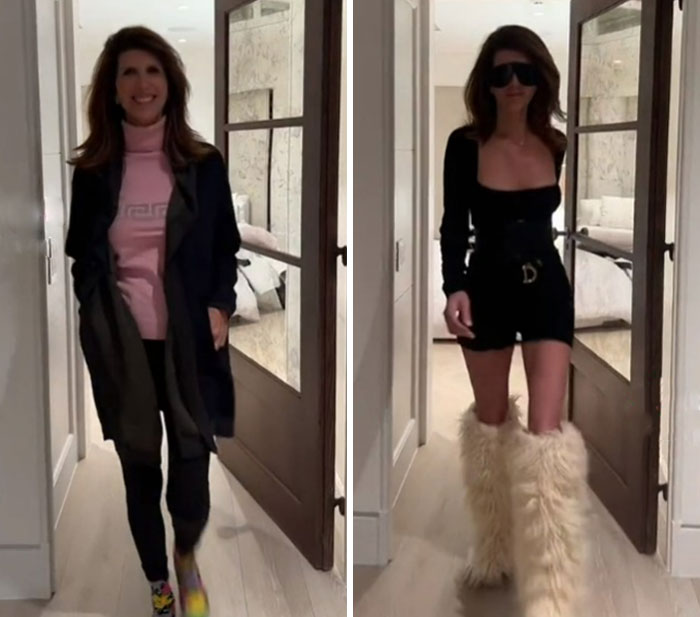 21. Watch out for PAPArazzi!
22. Love it.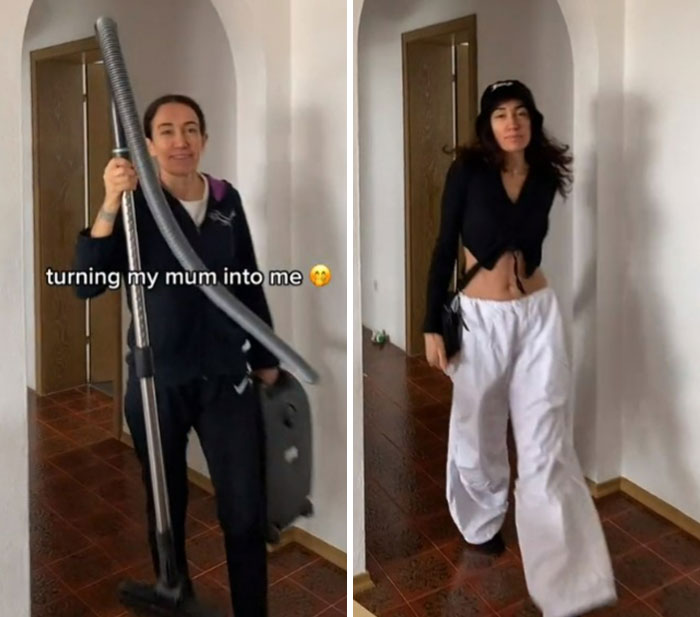 23. #MomsofTikTok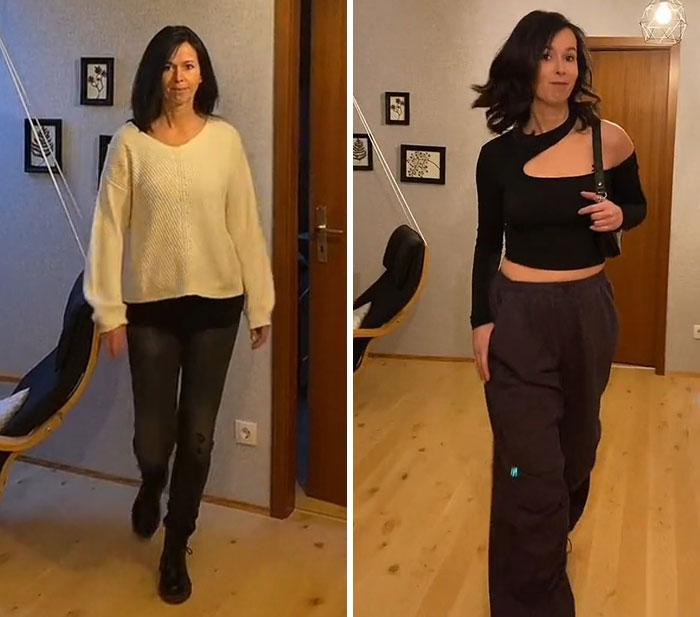 24. This one was too good.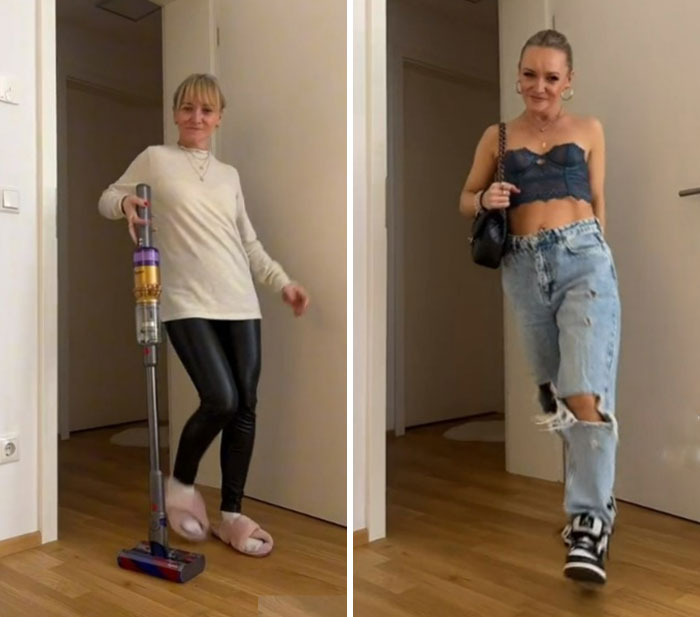 25. Totally new vibe and we're diggin' it!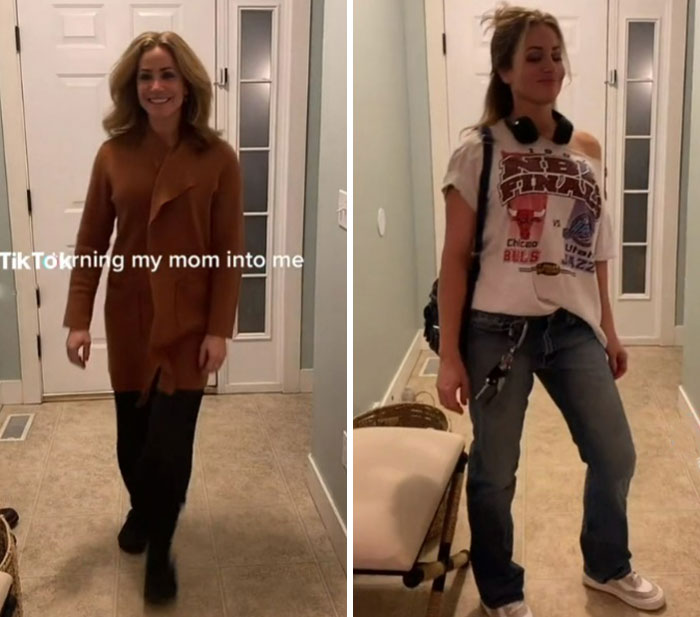 26. Adorable.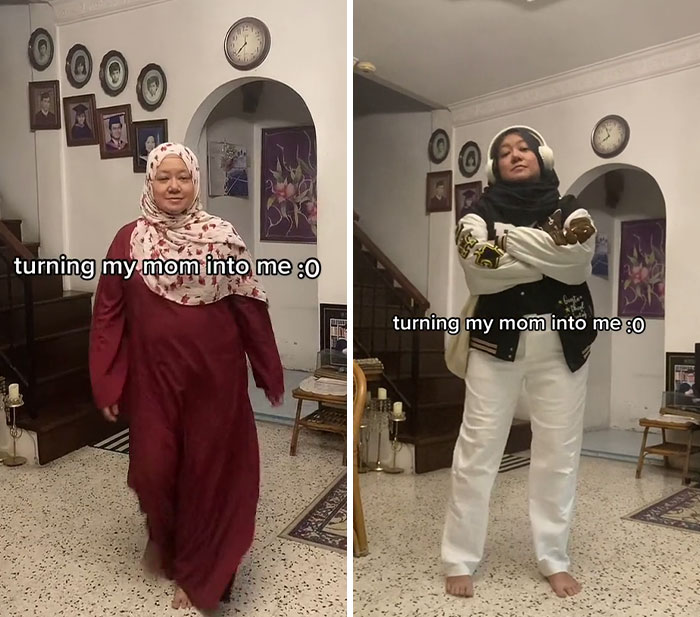 27. Now hold on a second…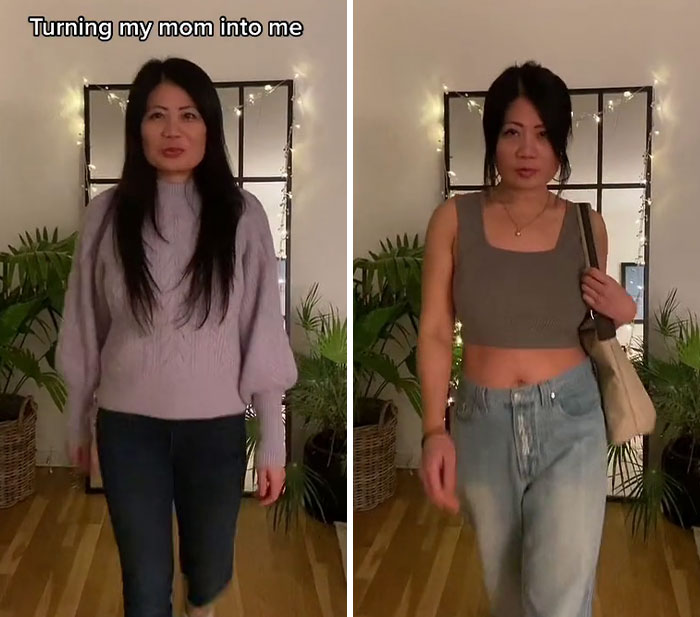 28. So, so cute!
What are your thoughts on this trend? Daughters, would you dare ask your mother to let you do a makeover? It could be worth the results! Maybe try it out while you're home for the holidays! Just don't be surprised if she decides to keep the clothes she was going to give to you!