We've all been to restaurants like Hooters and Twin Peaks where the servers wear clothes that are a bit … revealing. Not that there's anything wrong with that!
Well, if you've ever wondered how the servers get ready for work, we've got the perfect video for you.
TikTok user and Twin Peaks server Mak (@ezmak) showed how she strategically cuts a t-shirt to prepare for game days on Sunday (scroll to the end for the full video).
First off, there are specific instructions from the company showing servers exactly what to do.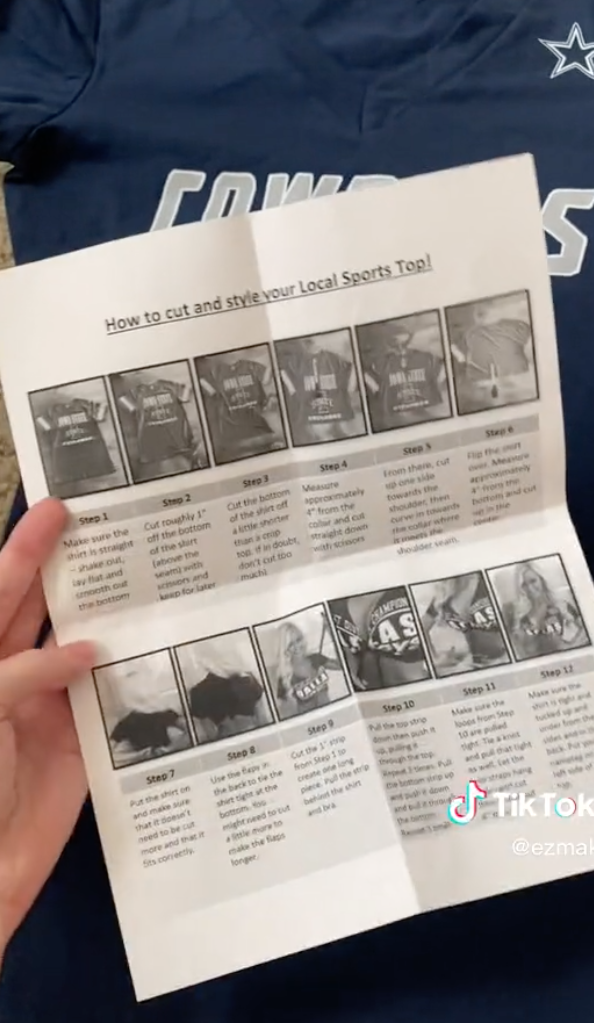 She starts with a regular Dallas Cowboys t-shirt and cuts the seam off the bottom, which left her looking like this.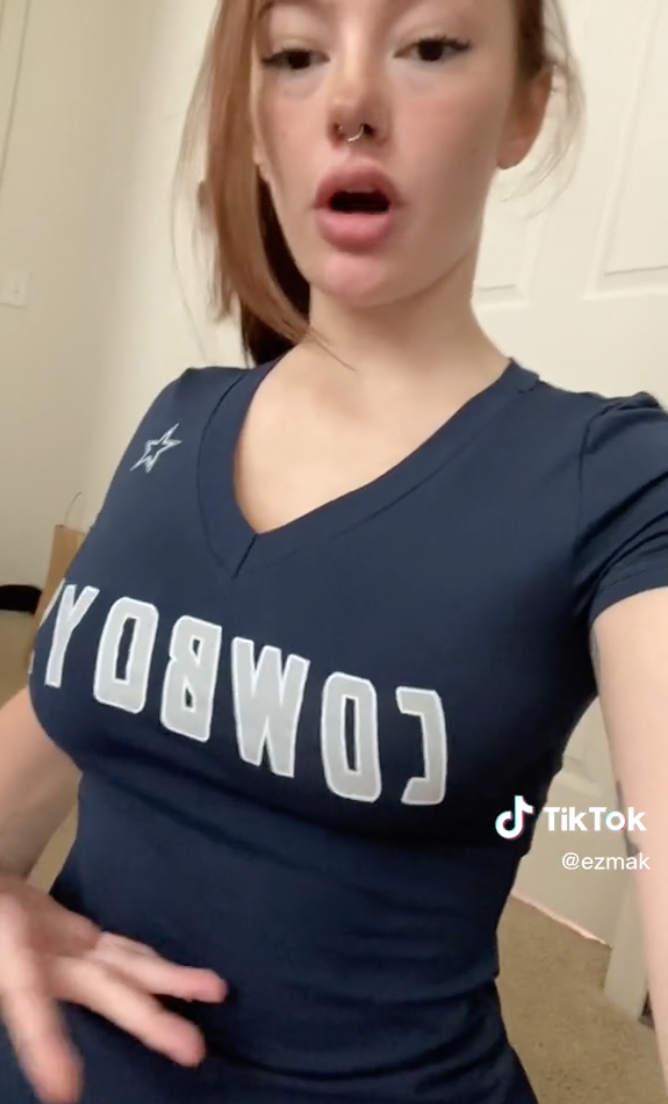 Then she cuts the neck out, with another cut down the middle, and makes a slit down the back.
Finally, she takes the leftover fabric and ties it in the middle of the cut-up shirt. Which leaves her with the completed fit.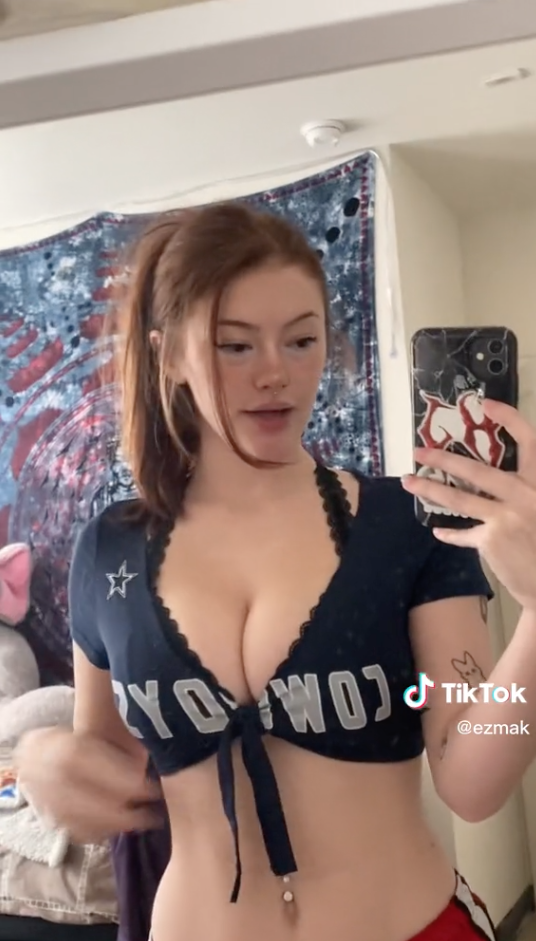 The video went viral, with more than 2.7 million views. And everyone was impressed with her prep work.


And then of course, others made jokes.


It was honestly pretty impressive, and we were surprised how much work went into it. Although, she wasn't a huge fan of the t-shirt, saying, "It kind of pains me that our store roots for the Cowboys."
Here's the video.
h/t: Daily Dot