We all could use a raise, right? Well this Jack in the Box employee could REALLY use one.
Joana Alarcon (@joanaalarcon340) posted a video on TikTok calling out the fast food chain for not giving her a pay bump– and she showed off how hard her job can be (scroll to the end for the full video).
In the video, Alarcon wrote: "When they say you don't deserve the raise but then you're like this by yourself."
Then she panned the camera to show that the only workers in the restaurant were herself and two others. Oh, and there was a line of cars and a machine beeping in the background.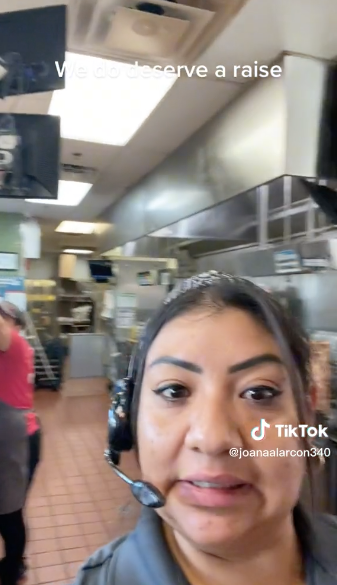 It seemed stressful, to say the least. And commenters felt her pain, with some sharing their own experiences.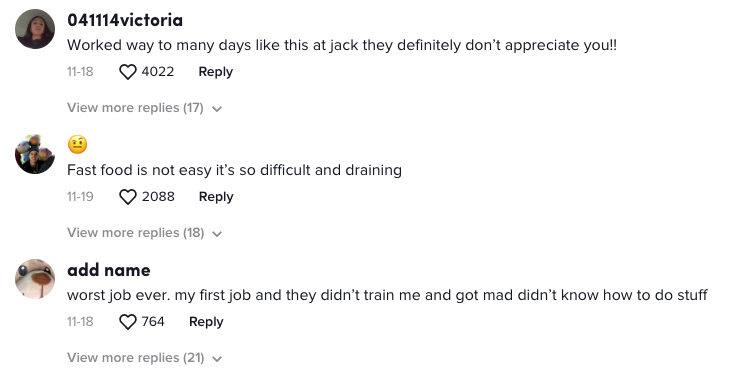 Her video got a lot of attention, getting more than 540,000 views. She later posted a follow-up video addressing some of the comments.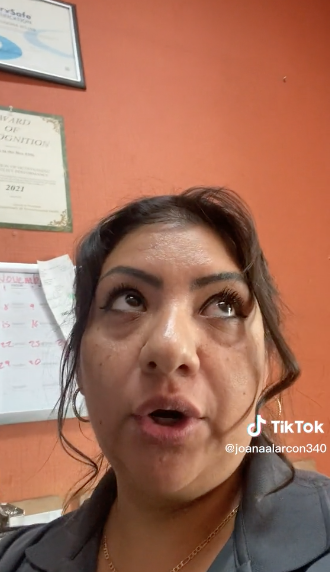 In the video she said: "Just to clarify, I do like my job, I love my job. I've been working at Jack in the Box for the past, about, four years, and it's been great."
She added that: "Other than the pay, it's great. I love customer service, but there's some times you just feel under-appreciated because you do so much, and you don't get anything in return."
She asked customers to be patient with workers, saying they're doing their best, especially during the lunch rush. "I try to work as fast as I can," she said.
According to Salary.com, the average hourly wage for a fast food worker in the United States is $11 an hour. And the median salary is just over $29,000 a year.
In the past, we've also seen fast food workers strike in a bunch of cities demanding a $15 per hour wage.
Here's the video and the follow-up.
h/t: Daily Dot