It is wild the things you can learn just by spending an hour on TikTok.
The mega-popular app is full of fun facts, life hacks, and other tidbits that will blow your dang mind. These videos are created by experts like doctors, scientists, digital marketers, and more, but also by people who just know a thing or two about a thing or two.
TikTok user Gabriella recently went viral for explaining how diverse labia are. To keep the video clear and concise, Gabriella compared different labia to "innie" and "outie" belly buttons.
In a video posted Jan. 18, Gabriella asked users to stitch her video with all the ways straight men have described their vaginas.
Someone told Gabriella she has "an open door with a tiny room." Another person described her vagina as "expressive and exciting," while someone flat out said it's "surprisingly fat for a skinny girl." OKAY.
In the video, Gabriella also made mention that she's an "outie," which led to questions from Tiktok users. So she created an entire video where she explains the difference between an "innie" labia and an "outie" labia at the beginning of her TikTok video.
And went on to describe how each of these types of labia appear.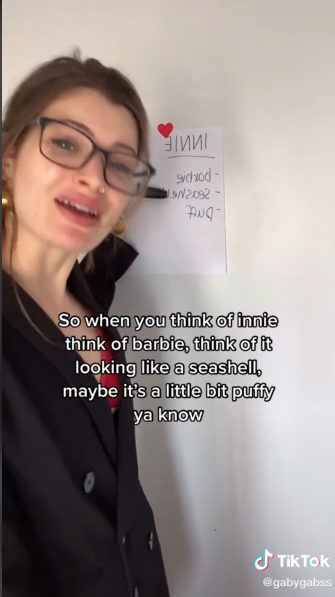 And then explains why she identifies as an "outie."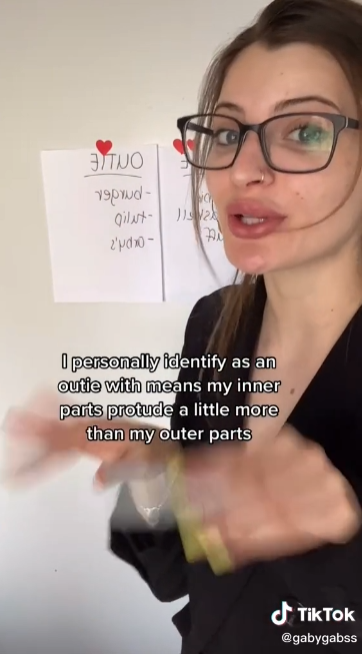 There are a lot of (wrong) people who have been mean to people with outie labias, comparing them to an Arby's burger.
However, Gabriella wants to make sure everyone knows she is damn proud of her Arby's roast beef.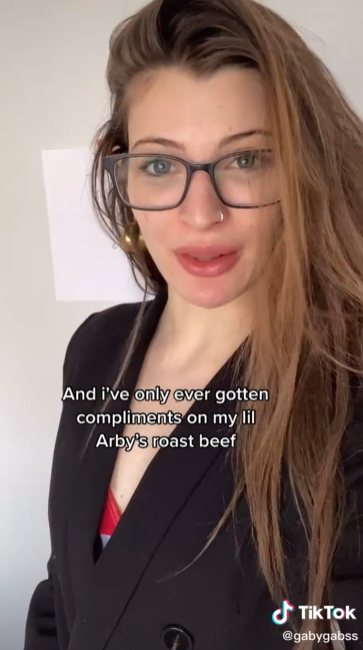 Full video:
People commented on the video, sharing their experiences as fellow outies.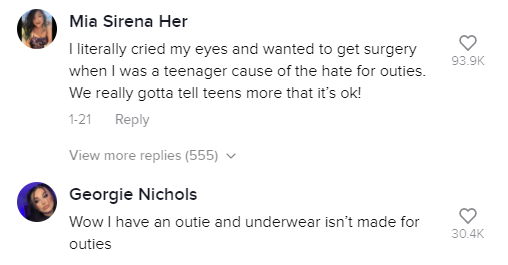 A few people shared how they felt ashamed of their bodies since their labia shapes weren't properly represented in sex education.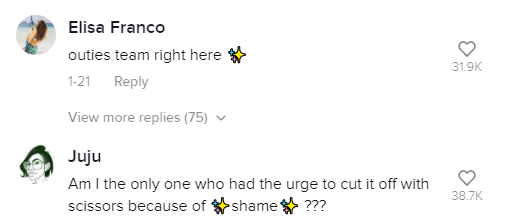 Gabriella noticed the underwear comment and created a video with recommendations from her favorite brand: Cherry. These styles offer full coverage and underwear that stays in place.
@gabygabss

Reply to @georgienichols_x mesh trim styles have less coverage so keep that in mind when placing your orders! Tysm for all your support❤️#fyp #vagtok