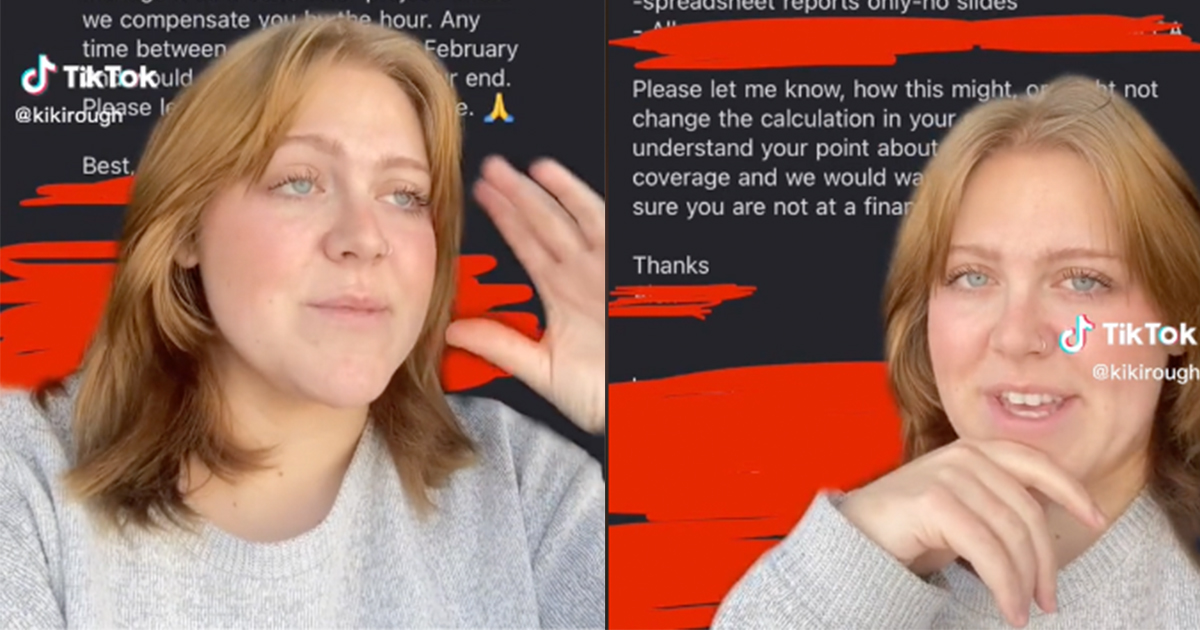 Most industries are feeling the pinch right now and layoffs are hitting everyone. As people at the top are getting squeezed, they're trying to pass the bullsh*t onto us. There have certainly been plenty of Tiktoks showing that.
This is the case, again, with Tiktok user @kikirough. Shortly after being laid-off from her job, the CEO reached out to have her do contract work.
Kiki breaks down what happened with the layoff and the CEO in this viral Tiktok
"My CEO reaches out to me: 'Hey, I need something done that no one knows how to do.' So, I was like, 'Sure, these are all the things that need to be done, but I'll lose my unemployment if I do this for you. Can you at least give me a week's pay?'"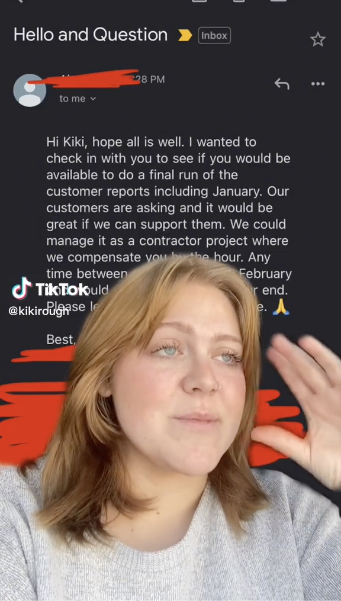 Seems reasonable, right? Well, to summarize the CEO's response, it was something like 'You're not worth the week's pay. You can do it for me hourly.'
She goes on to explain, "The only reason I don't feel bad about professionally sharing this is because this is exploitation. If he can't afford to give me severance—or notice—then I can't afford to do things at the expense of myself anymore."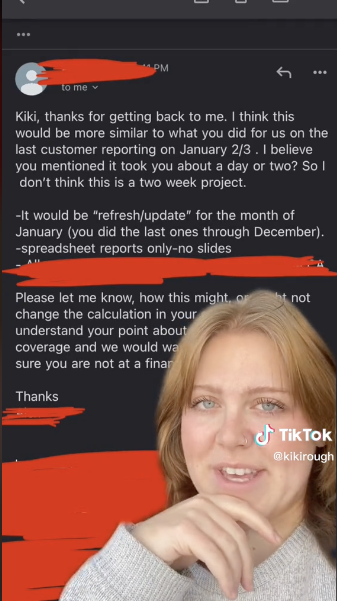 The comments section overwhelmingly supports Kiki on this one. Seems like another case of an extermely out of touch CEO over-asking and undervaluing a perfectly competent worker.





Kiki also had some follow up videos to let us know how things have gone since her original post:
It all finally culminated in this gem of a TikTok. What a ride.