Let's thank our stars that we aren't dating any of these people (unless… are you? do you need to talk?)
We scoured the internet to bring you a pretty magnificent list of seventeen wives, husbands, and partners who just did NOT understand the assignment. And while, yeah, sure, relationships can be challenging, these kind of take it beyond the pale, don't you think?
1. Borrowed Car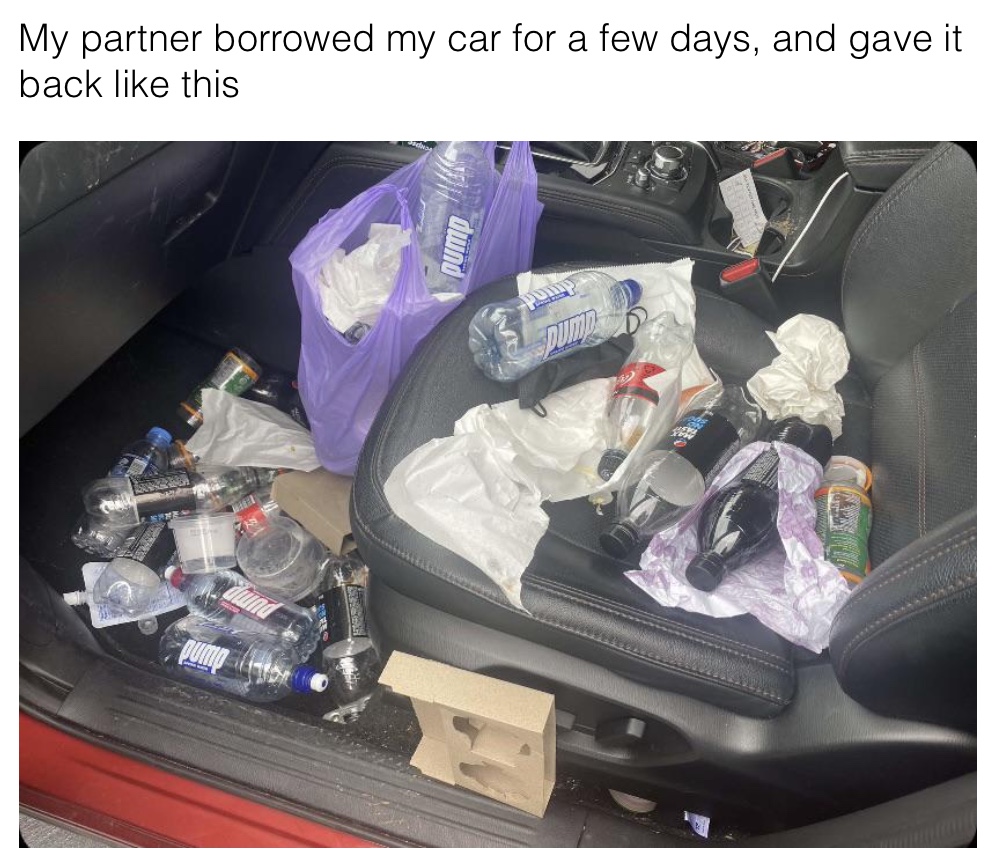 2. Pay me!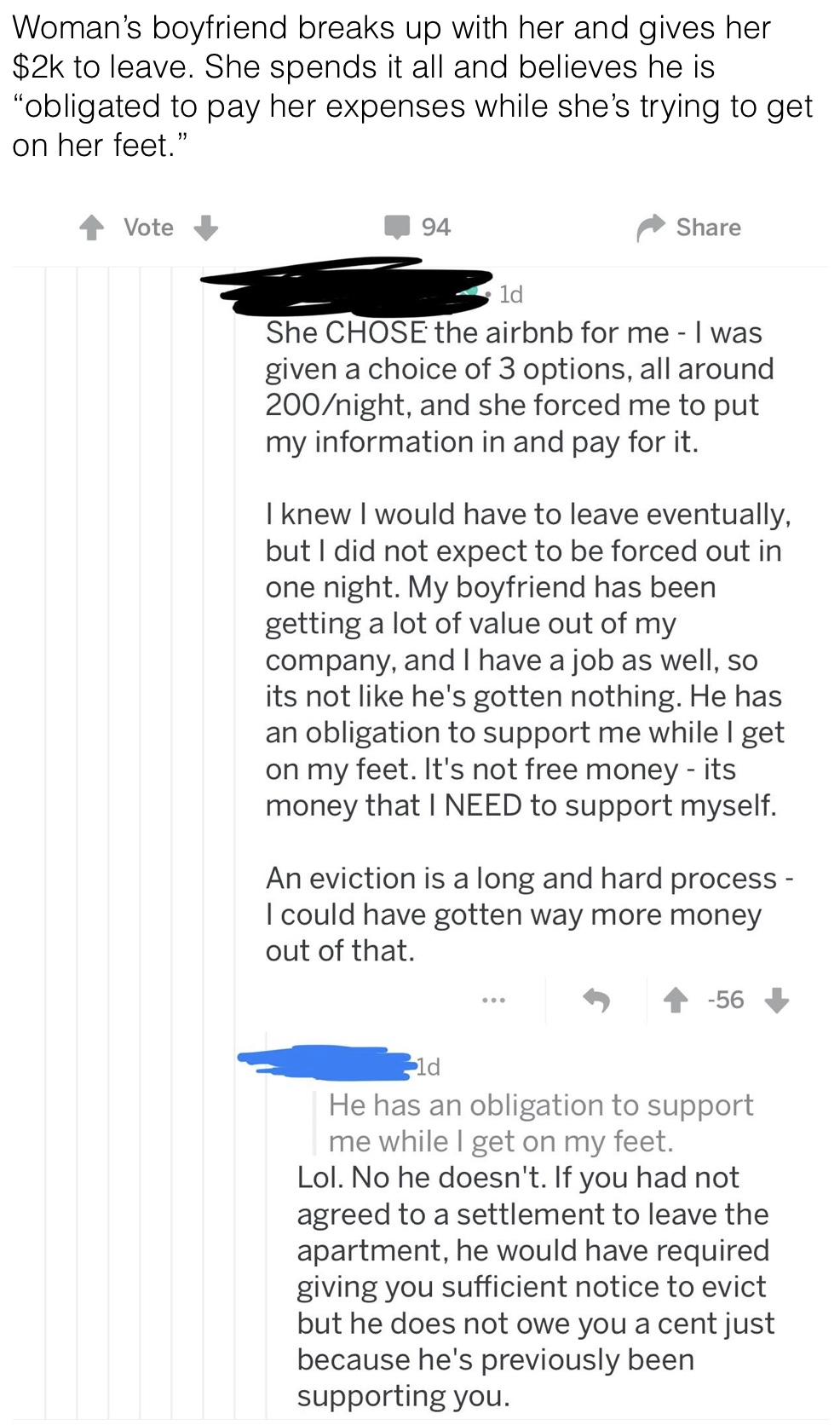 3. Not Enough!
4. Wrong ring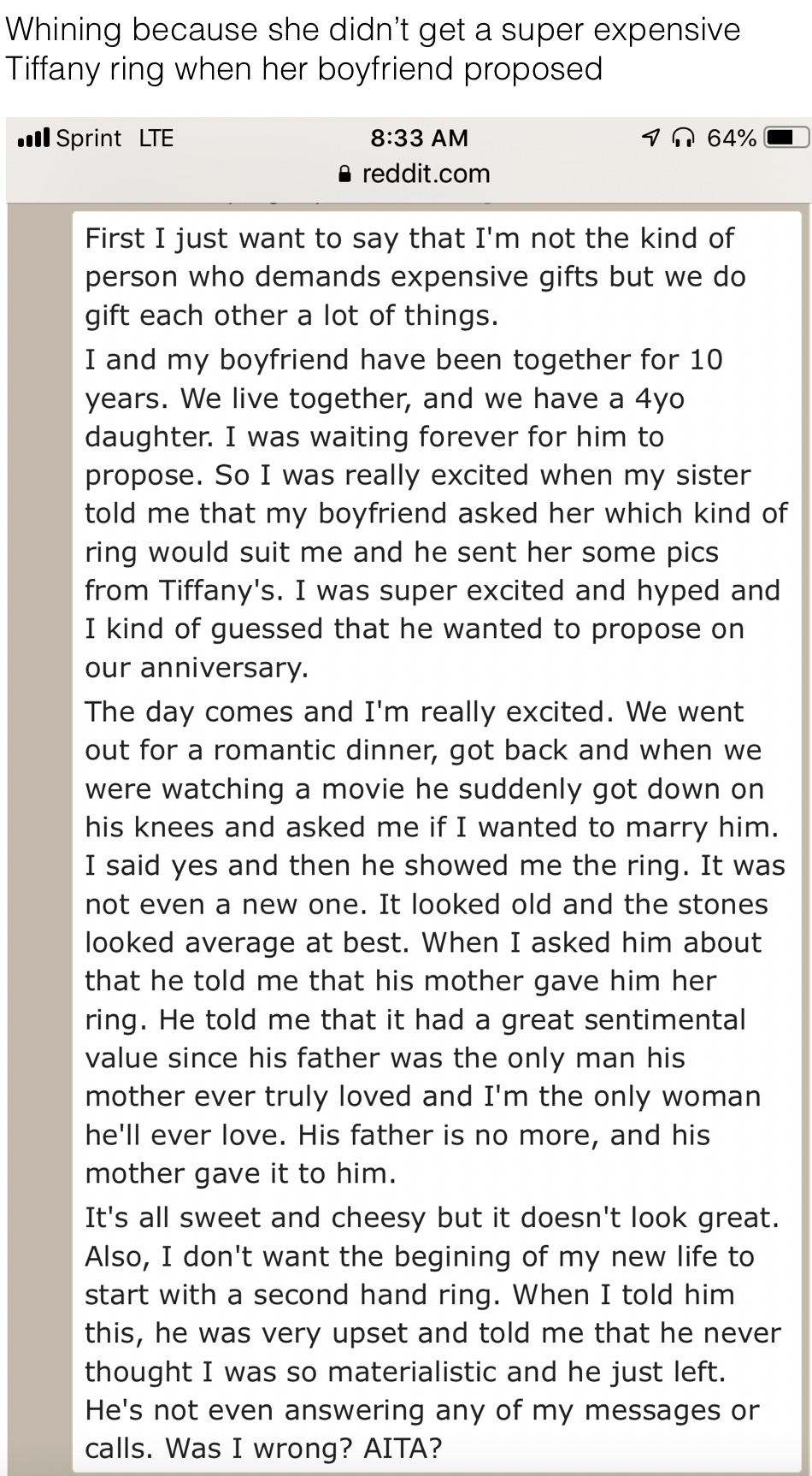 5. MORE Ring BS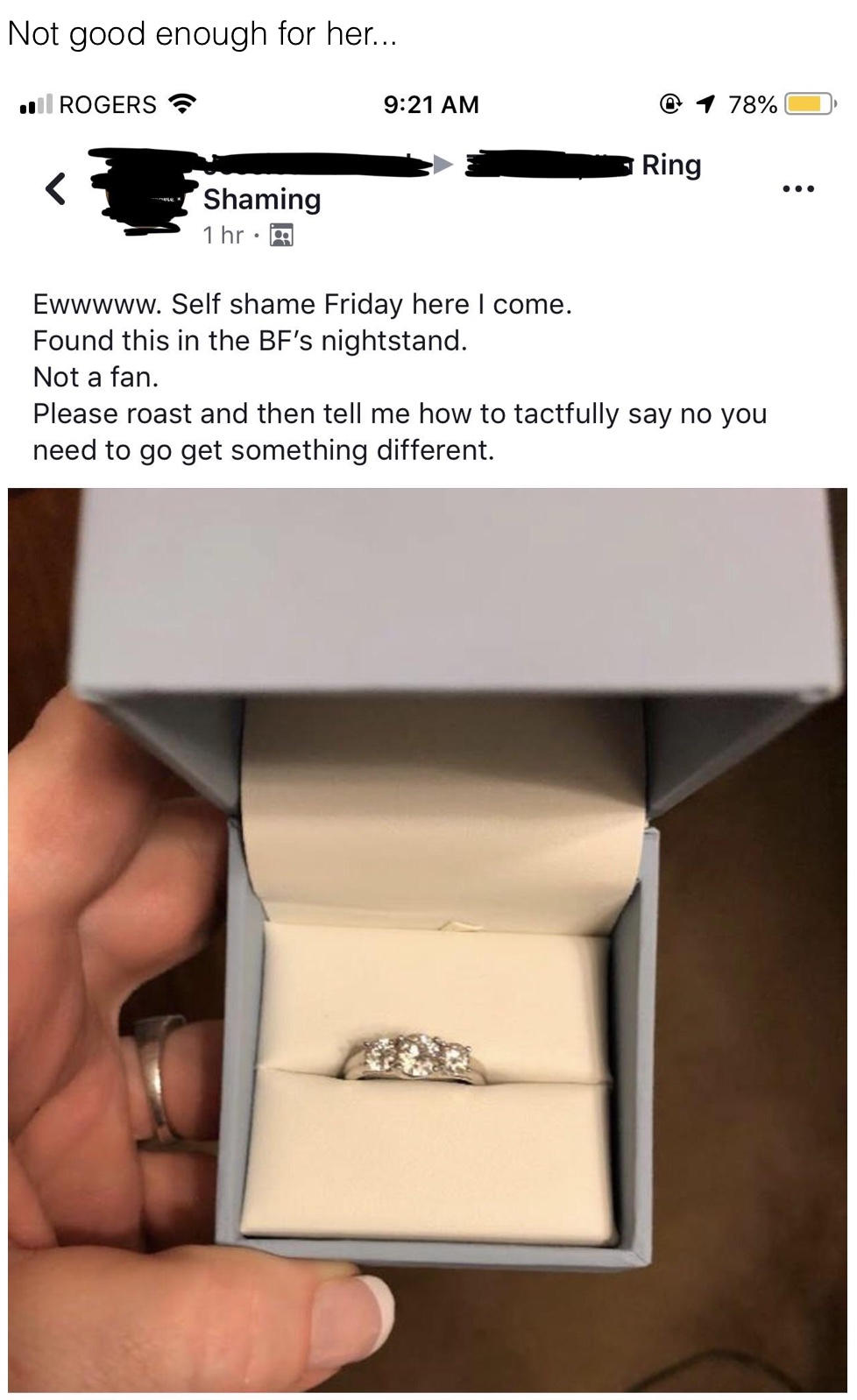 6. Kind of dated at one point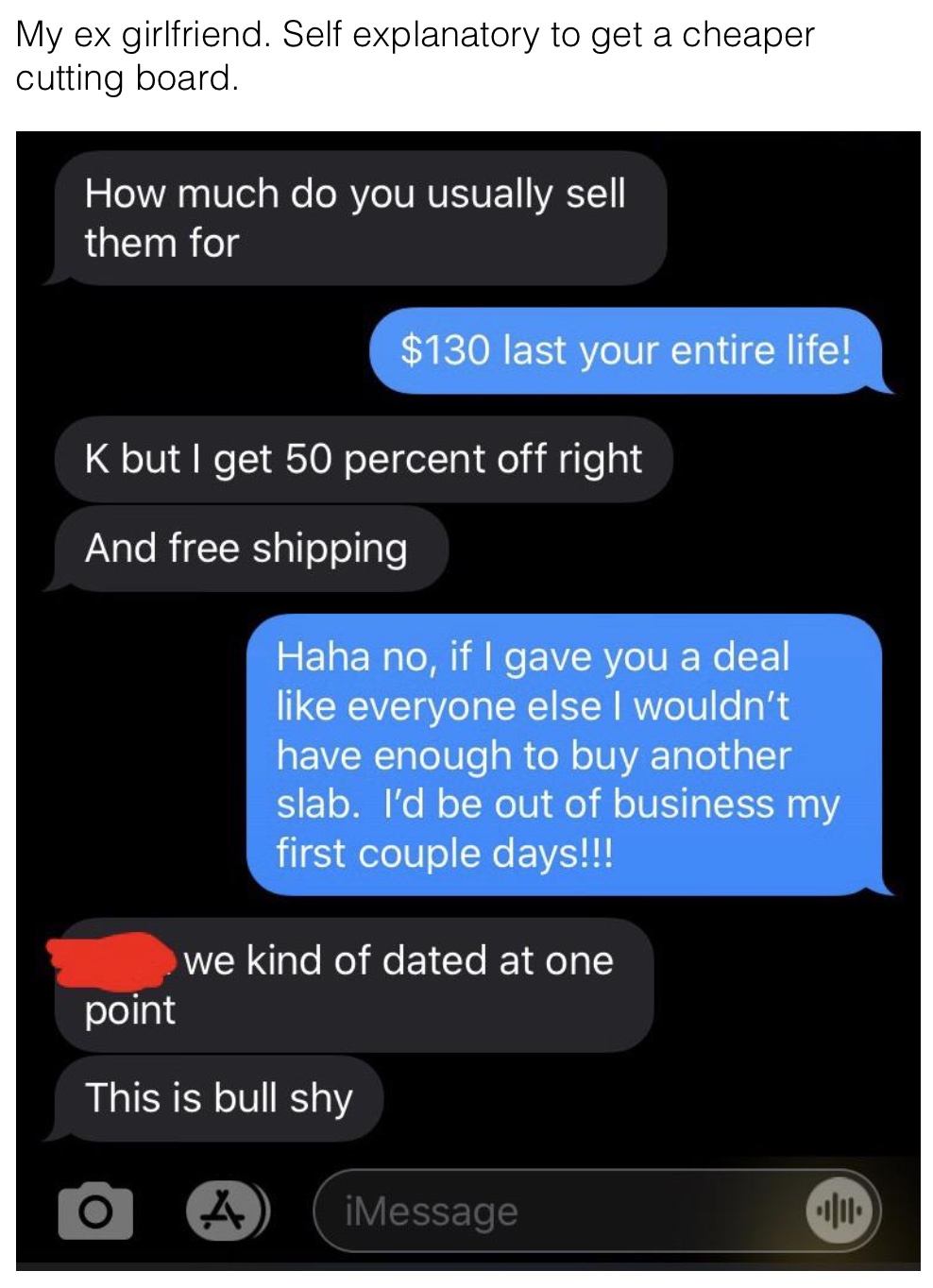 7. Wrong Model Watch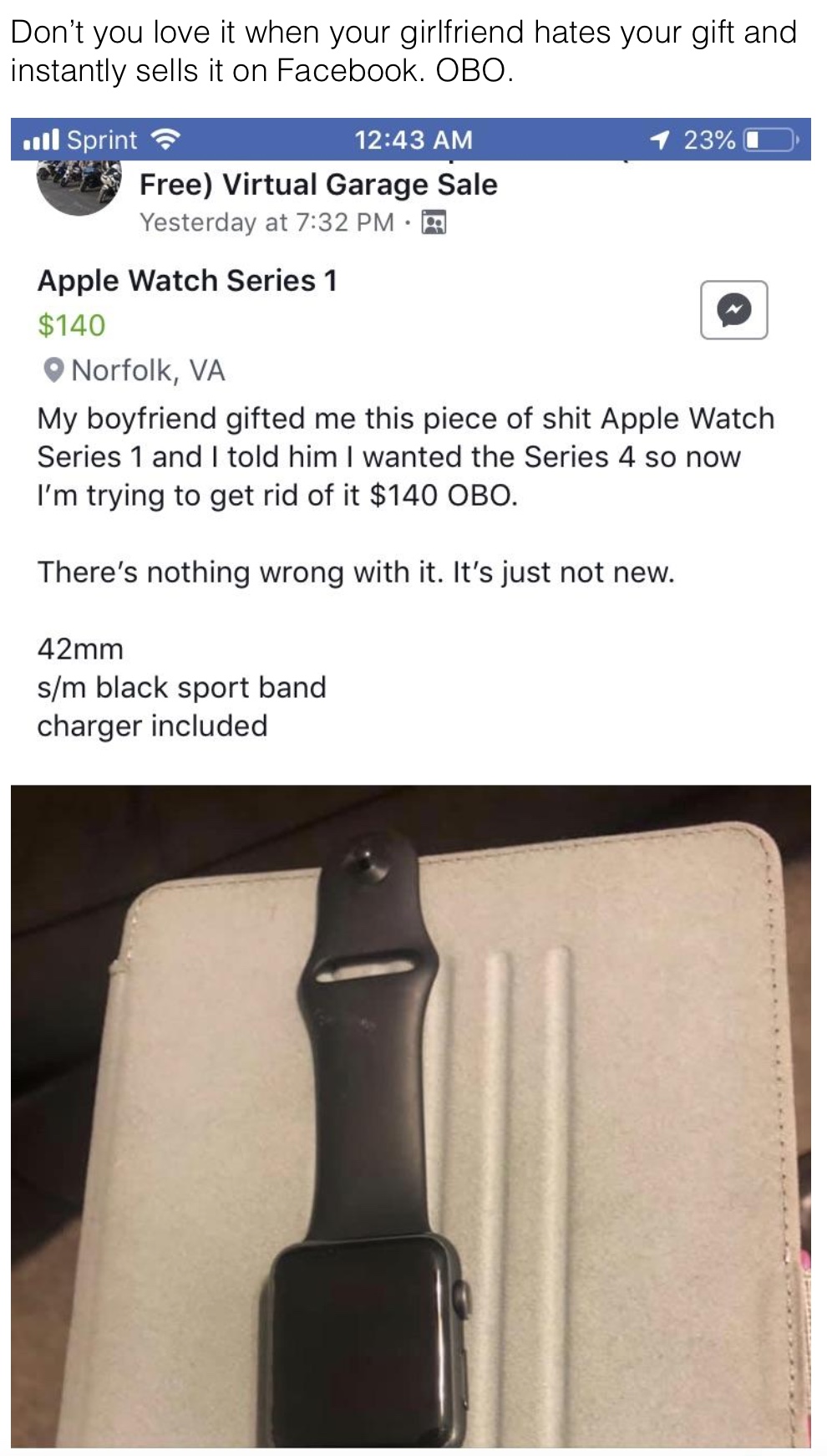 8. A list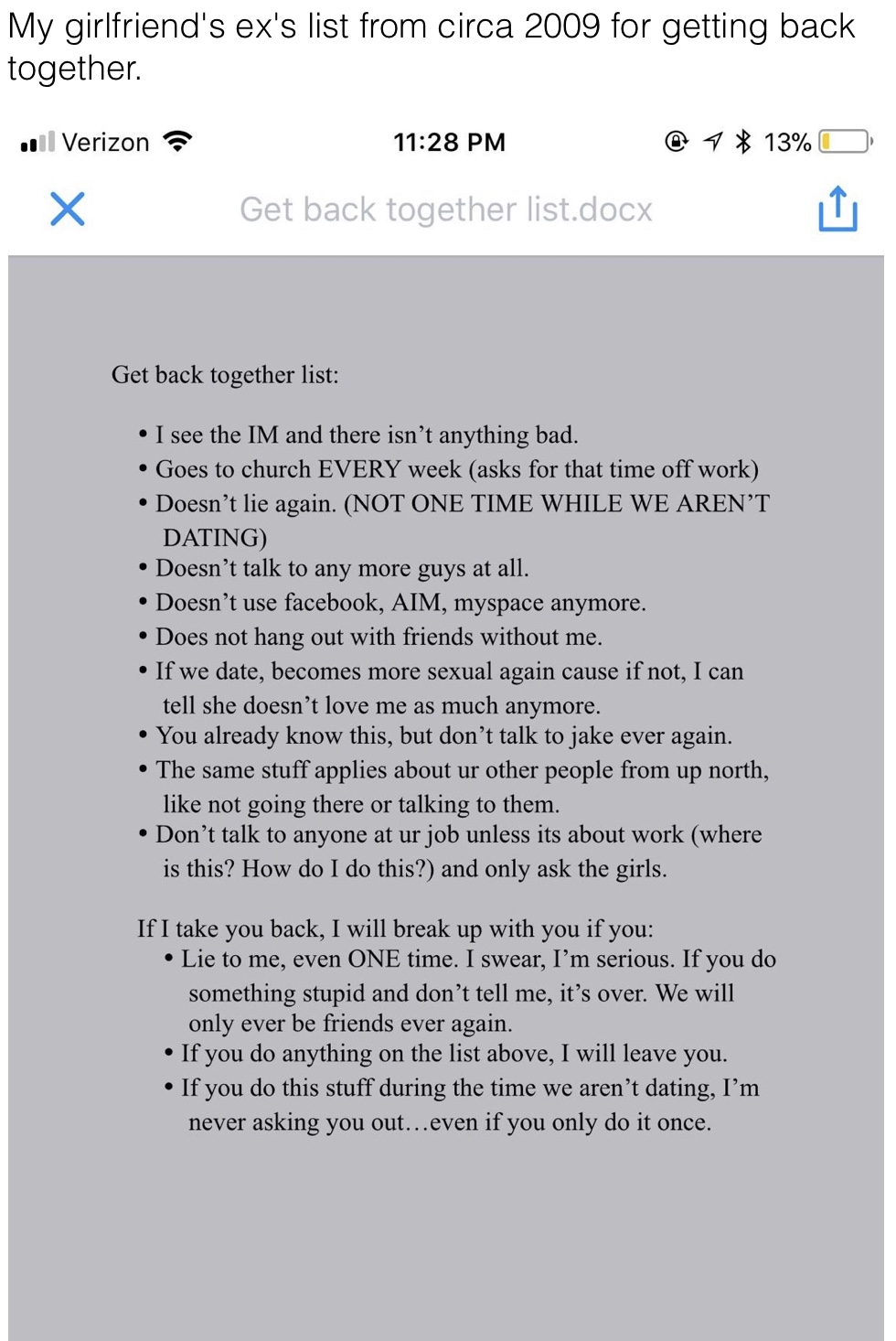 9. Threw a fit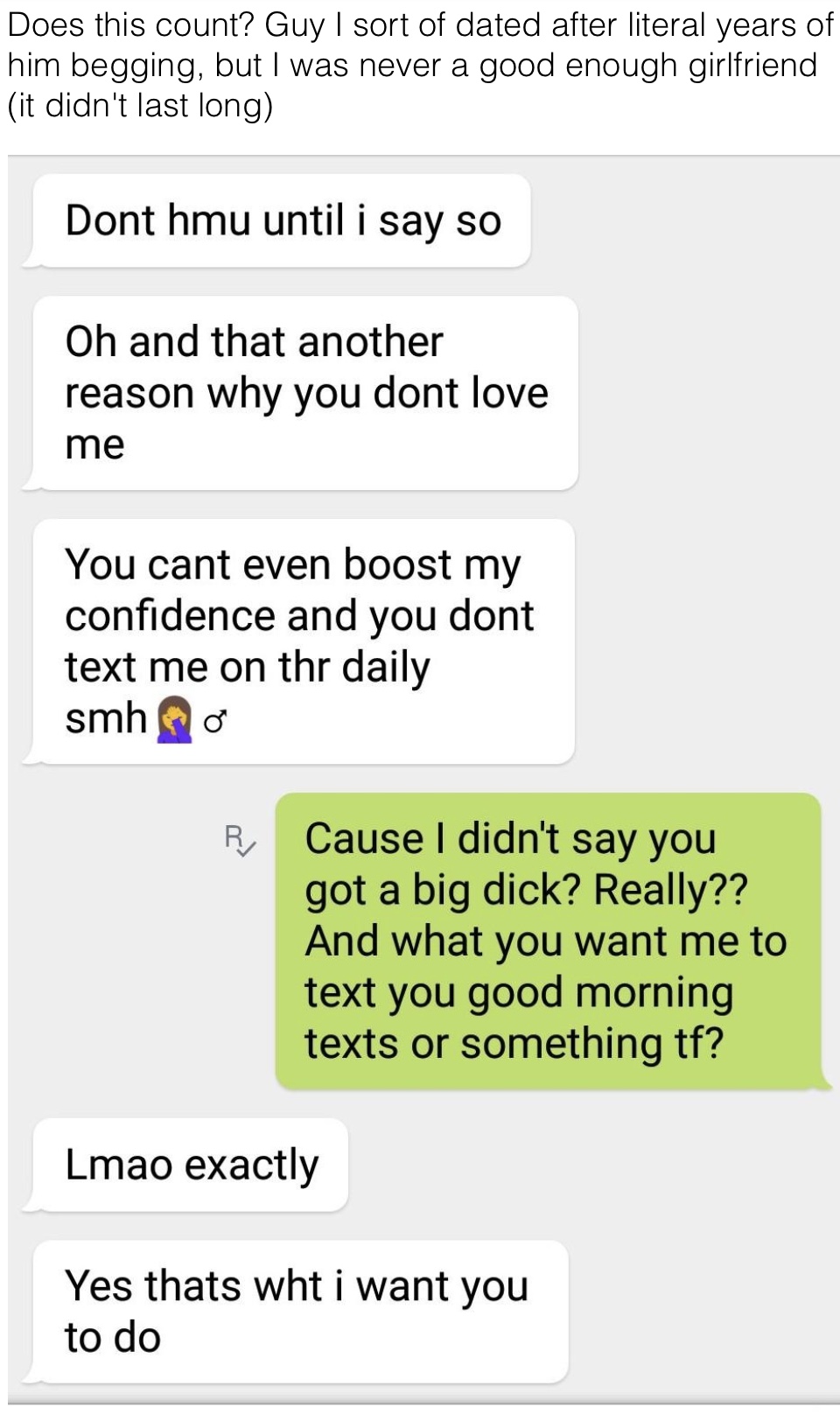 10. Coupon digging
11. It should be FREE????
12. Jesus, people in the military …
13. This woman sucks
14. She canceled his passport???
15. That poor daughter
16. Fuck him
17. The Father in Law