Parents are always embarrassing, but this Mom kind of takes it to a new level.
A TikToker who claims she's a mother recently said she wears a mini skirt and strapless top when her son's friends visit; the video sparked so much outrage, it appears she deleted it.
However, another TikToker took a screen recording of the now-deleted video and posted it. In the clip, TikToker @mompinkprincess hops over the couch in a mini skirt and strapless top.
The original TikToker wrote, "when my son friends are over." Lynn added hashtags #Predator and #ProtectYourKids.
😬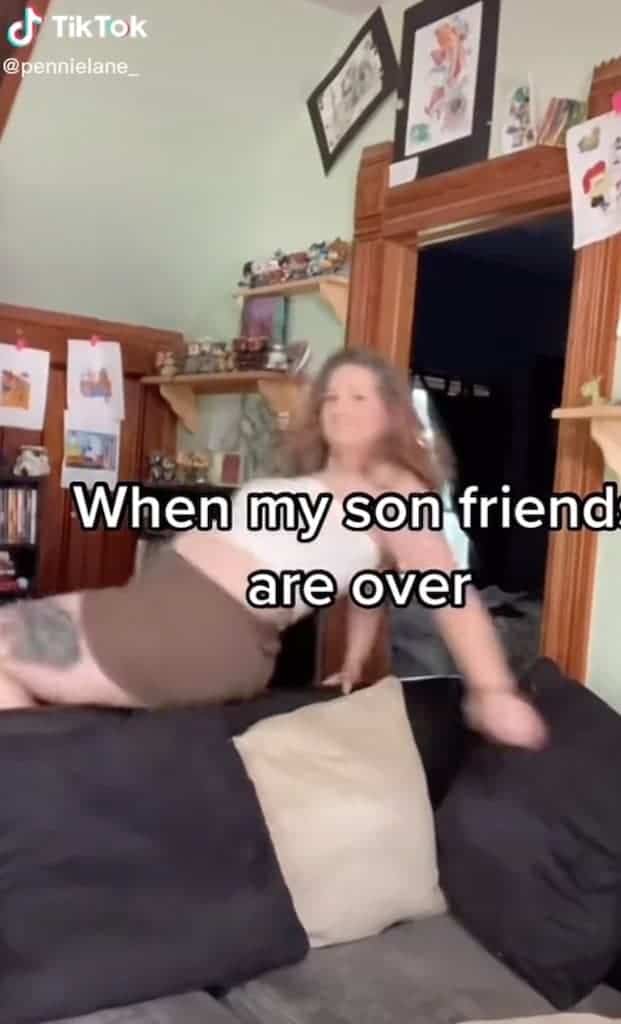 By Monday, that screen-captured video had over 4 million views.
@mompinkprincess' bio says she's 42 years old and points people to her Instagram and OnlyFans accounts. One of her videos mentions her giving oral sex to an 18-year-old, but none of the videos show any other people in them.
Most of the comments are about the viral TikTok and figure that the son and his friends are underage.
"Im calling the police," @josieb.com wrote as a comment to a video.
Another user asked in a video of @mompinkprincess in lingerie, "Is this for ur sons friends or sumn ???"
😬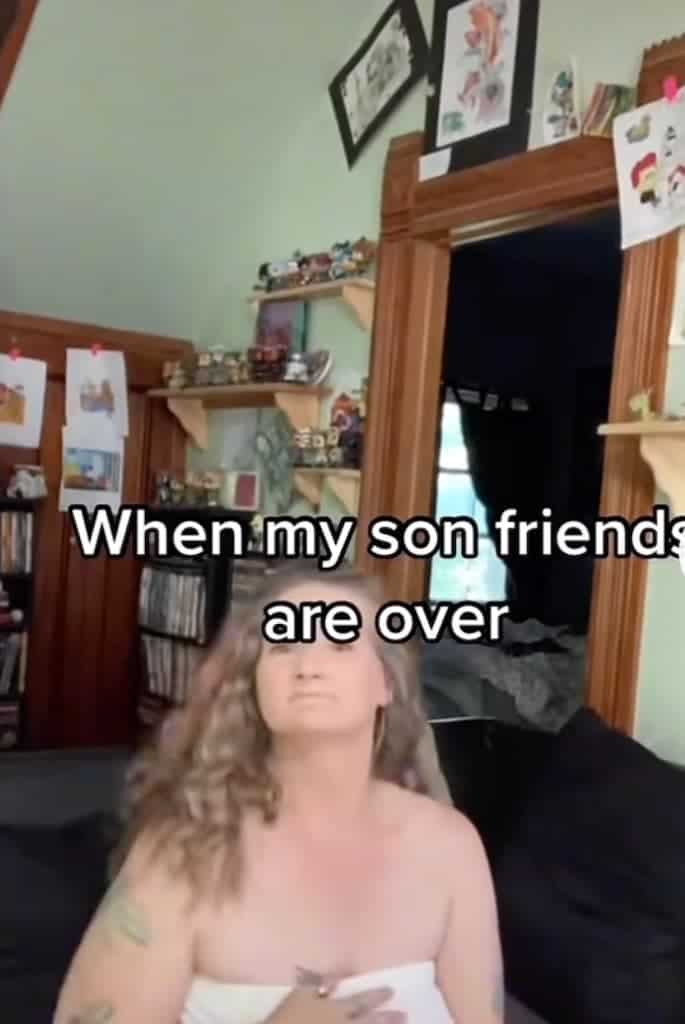 She is not the only TikToker mom who claims to dress scantily when their sons' friends visit. Back in March, another woman went viral for making the same claim.
Commenters raged in Lynn's video.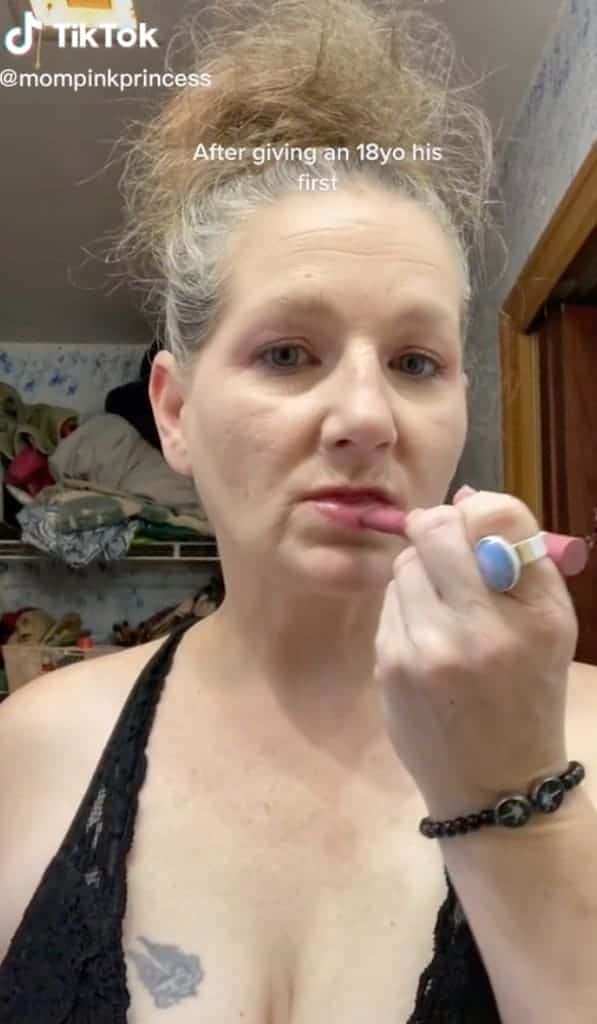 "Put her on a list," @l0ve4jeongyeon chimed in.
"ABSOLUTELY NOT," @fair_holocene wrote.
"I hope this be a joke fr," @esutaparku penned.
"This is why my kids aren't allowed to sleep over," said one misguided mom.
In an unconfirmed comment, someone claimed that the woman's son is in middle school. Again, it's an unsubstantiated claim.
Neither Lynn nor @mompinkprincess have responded to requests from The Daily Dot for comment.
I'm not sure why someone would bother making content like this if not for the clicks, but… here we are, contributing to … why people make content like this.