There are few things in this world that bring us more joy than a spontaneous proposal. Something about that beautiful moment when a couple's lives change forever never quite gets old. Which is probably why a recent viral video of a girlfriend's surprise fortune cookie proposal has us reaching for the tissues.
Twitter use Alaina Seger AKA Lains recently shared an emotional video of her mother's girlfriend proposing with a fortune cookie.
My mother's girlfriend just proposed! Fortune cookie style 🥠❤️💍 They are my favorite! pic.twitter.com/snDMlfKavw

— Lains (@AlainaSeger) April 1, 2019
And the moment has us all reaching for tissues.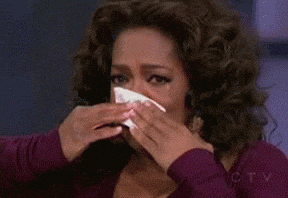 So. Damn. Beautiful.
Of course, Twitter is in love with the entire exchange.
— Patrón Saint (@SoGiaku) April 2, 2019
— cruel prince trash (@lovesarabear) April 2, 2019
I hope they have a long, happy and loving marriage 💛🤧

— C A I T 🌈 (@cait_marie_17) April 1, 2019
"I'm better because of your love" WHY AM I CRYING🥺 this is so cute! I wish them a beautiful marriage full of many blessings

— dani (@daniellemj_) April 2, 2019
LOVE ALWAYS FUCKING WINS. I'm so incredibly happy for your family! We want wedding pictures😭😍😍😍 pic.twitter.com/MmuEhUC975

— Mrs. Taylor 🌹 (@TaylorTresa1995) April 2, 2019
Omg this is the cutest proposal speech ever I am cryyyyyyying 😭😭😭😭😭😭😭😭😭😭😭😭😭😭😭😭😭💓

— JAKE (@JakeOwnsYouu) April 2, 2019
Yaaaaas pic.twitter.com/ULY0QsbO51

— The Life of Pablo (@aaronpoot) April 2, 2019
"I'm better because of your love" OHMYGOD😭💕 pic.twitter.com/Vt1TJ5yTQO

— Fem and High-Strung (@thegaycashier) April 2, 2019
The video has since garnered more than 2.5 million views and almost 200,000 likes. Alaina was overwhelmed by the response.
I didn't think this would take off like it did. Everything you guys are saying means so much to my family and I so thank you. 💗

— Lains (@AlainaSeger) April 2, 2019
Best wishes to the happy couple!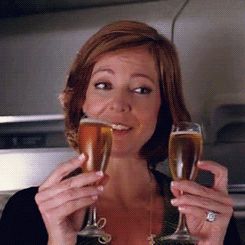 h/t Twitter