Emoji has just released 398 new Emojis with the latest iPhone update to communicate all your most complicated messages without touching a single letter. They've also updated a number of classic icons to make them more gender-neutral, added emojis that consider inclusion, as well as combinations amongst couples to show interracial relationships.
There are now emojis showing people walking with a white cane, in wheelchairs, robotic limbs, and other accessibility tools, like hearing aids.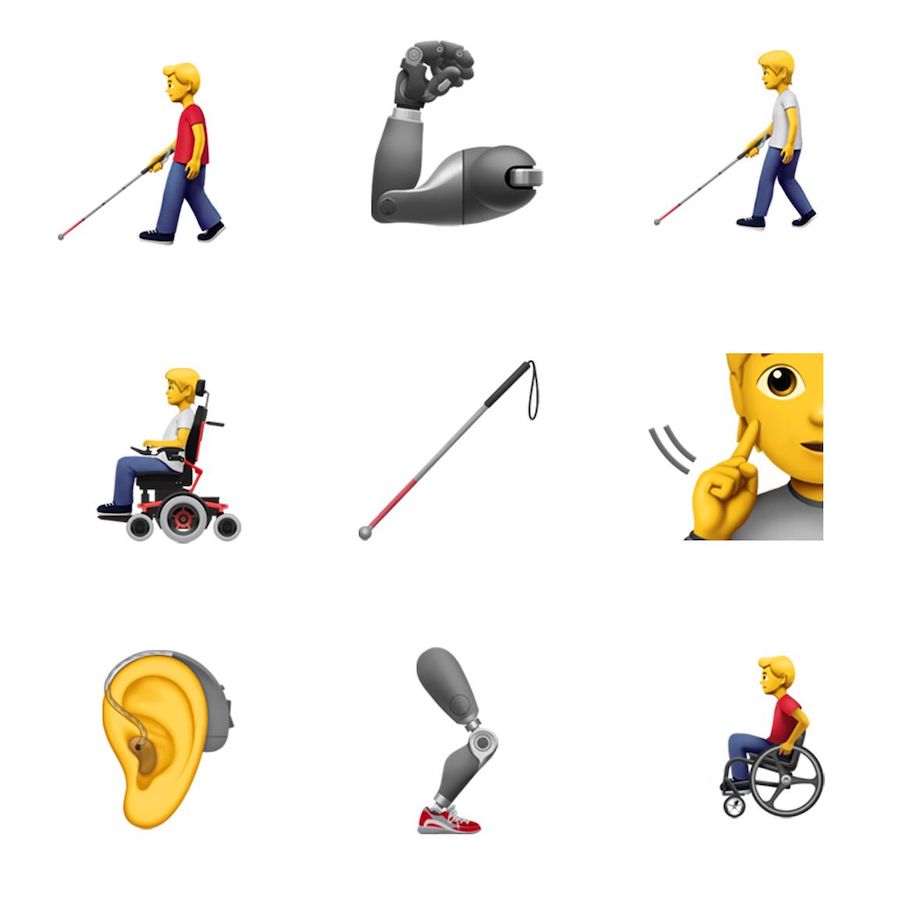 It's a big world, and Emoji has a symbol for almost everything in it at this point: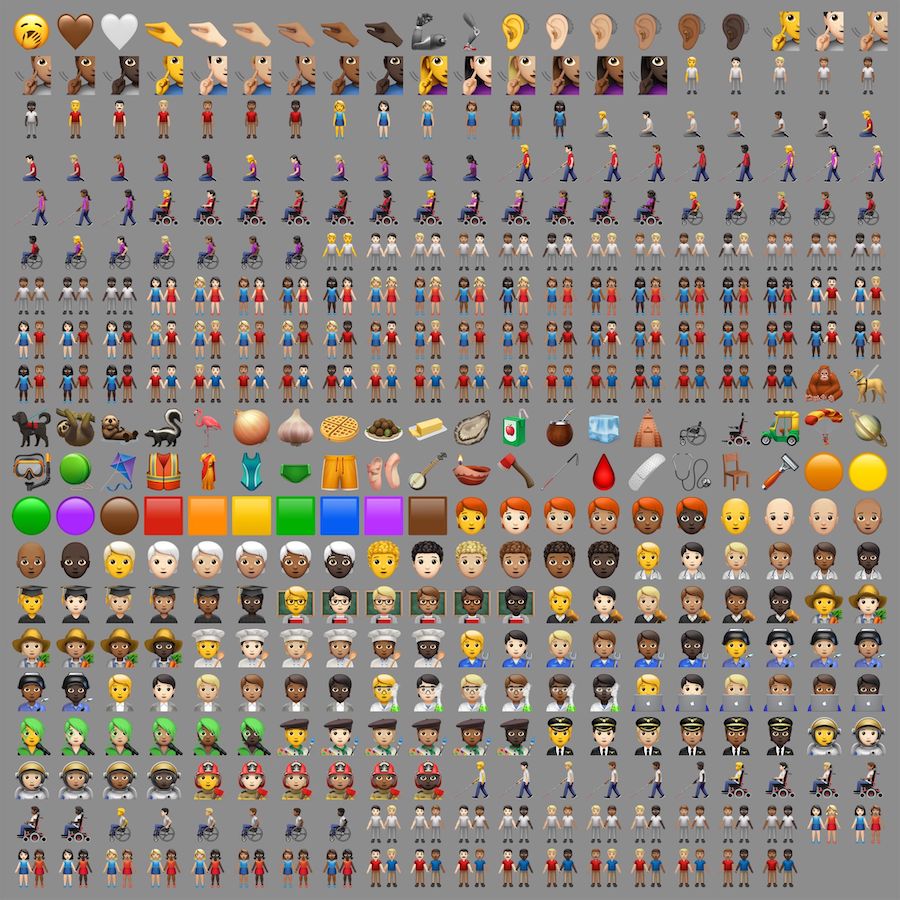 Amongst all the new woke and aware symbols, there are also a lot of fun new food and object emojis, for when you need to say something about period blood or golf carts for some reason, though hopefully not in combination: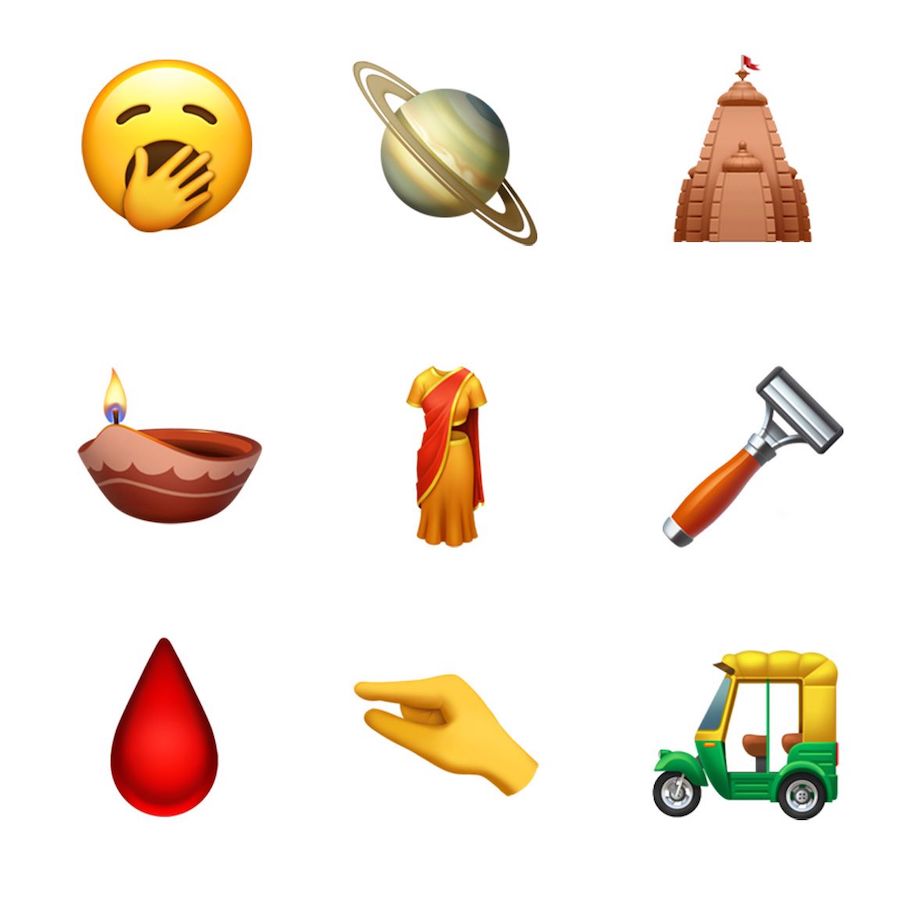 As well as a gorgeous oyster emoji, meant to signify the beautiful female reproductive system, complete with a pearly cl*toris.
✅ Approved in #emoji12: Oyster https://t.co/FLybRv4Jmt pic.twitter.com/UVCD1Xfl83

— Emojipedia 📙 (@Emojipedia) February 5, 2019
But one of the most appealing new options is that many of the popular figures now have a gender-neutral center, rather than just a "man" or "woman" binary. They're called "neutral" and they're beautiful: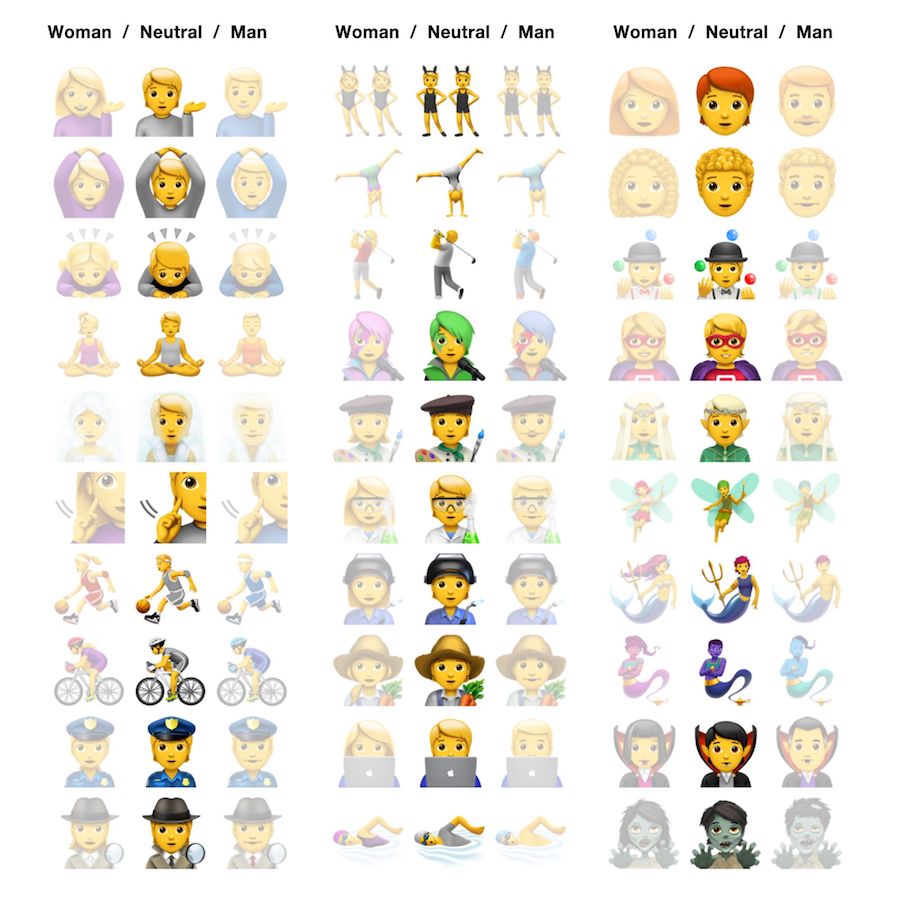 Sometimes you don't know you want a gender-neutral Frankenstein Monster until you see it.
There's a number of jobs in the emoji pack that were once indicated to be only held by men, and that's also changed. Now a Genie can be neutral, a fairy isn't necessarily a woman, and a detective doesn't have to have a beard: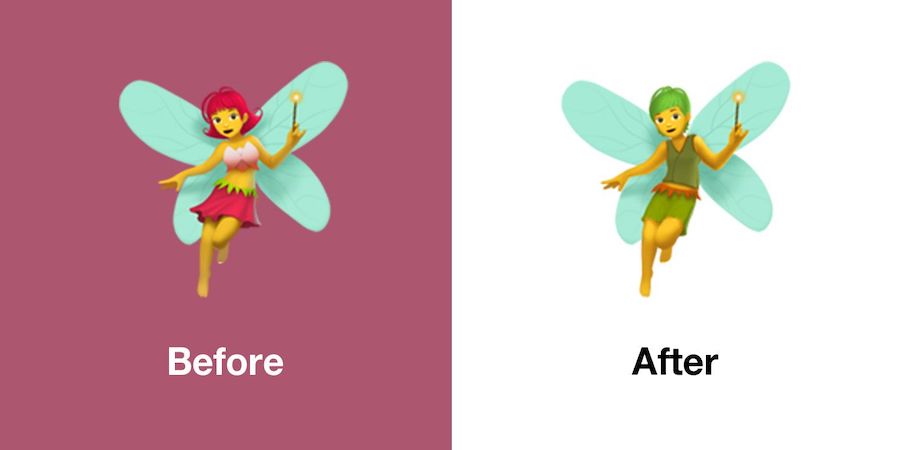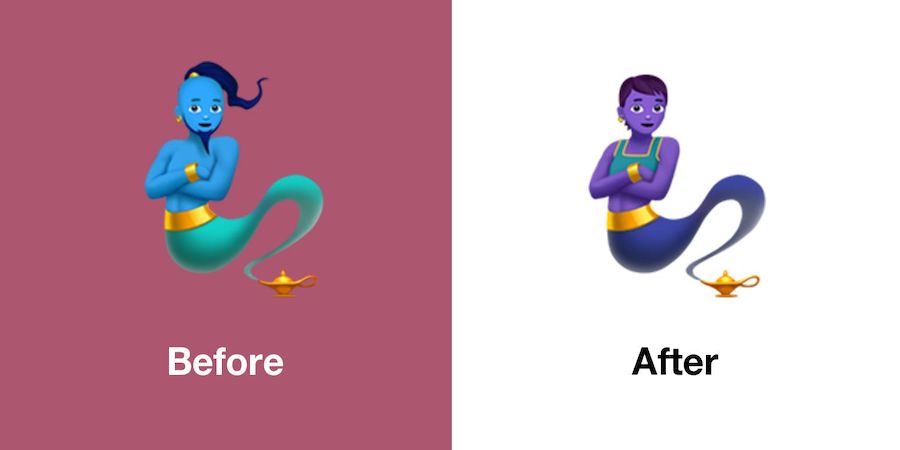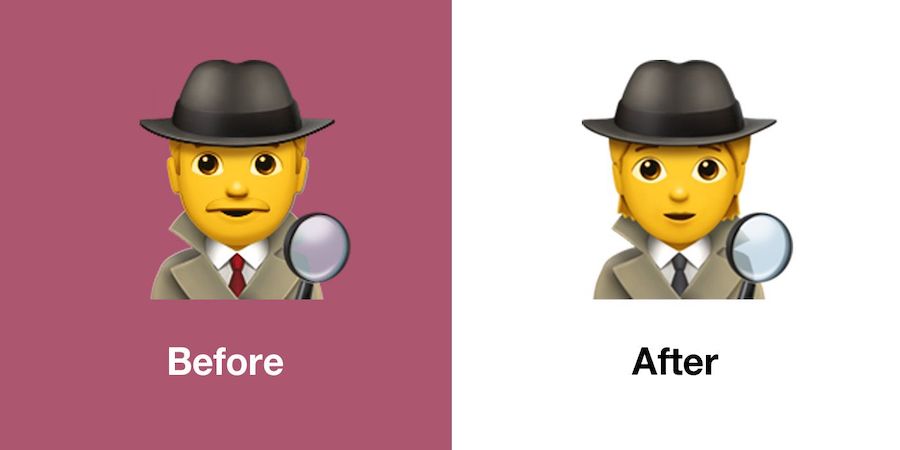 And here is the wide array of couples of every gender and racial variety, because people date all types, not just other Lego shades: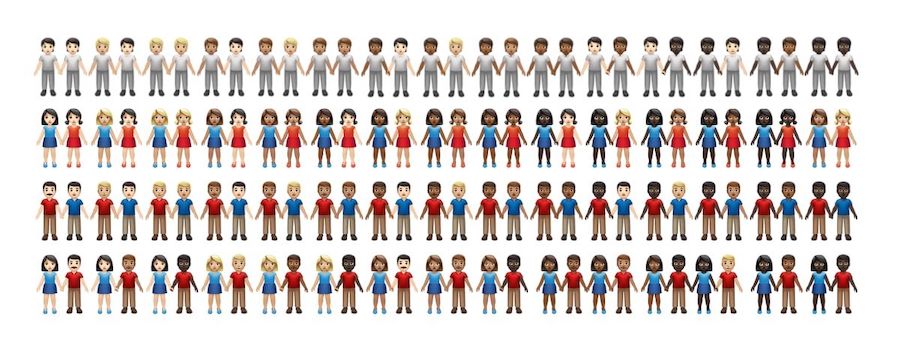 In fact, one of the new features will also allow users to mix and match two people and select their skin tones: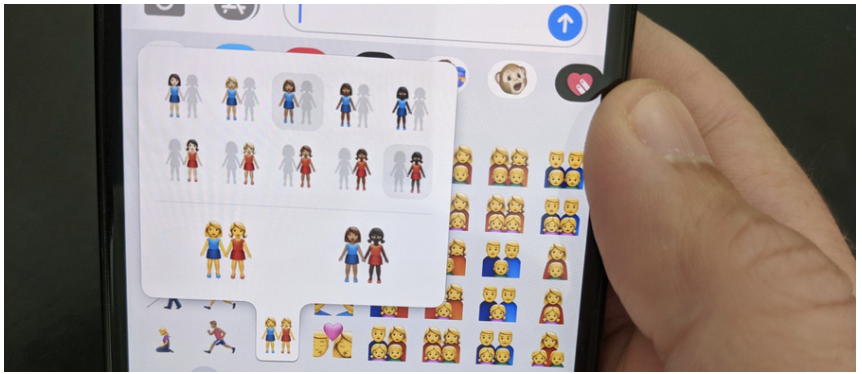 Love is out there! Emoji says so!
Finally, there's a bunch of fun food and beverage options added, whether you want to eat some falafel or suck on a playground juice box:
New in iOS 13.2: 🧃 Beverage Box https://t.co/eX3RsxVutq pic.twitter.com/ccG0B4RQph

— Emojipedia 📙 (@Emojipedia) October 28, 2019
New in iOS 13.2: 🧊 Ice https://t.co/6MNMcGr0Tu pic.twitter.com/G38qNMGFre

— Emojipedia 📙 (@Emojipedia) October 28, 2019
New in iOS 13.2: 🧈 Butter https://t.co/LN2l1BAZb7 pic.twitter.com/1ihX3NA8QQ

— Emojipedia 📙 (@Emojipedia) October 28, 2019
What's really crazy is that even with this update, there are still so many snacks to cover. Where's my bowl of cheddar Goldfish?