Work from home has been a hot-button-issue over the last few years. People with small spaces and noisy kids, understandably, aren't giant fans, but a lot of people really are: no commute means more time with your loved ones and why would we ever go back to hard pants? And ladies: bras? No THANKS.
So why are so many people, including the president of the United States, pushing a return to the workplace? Let's take a look at the real reasons.
1. I have chronic migraines and Y E S to this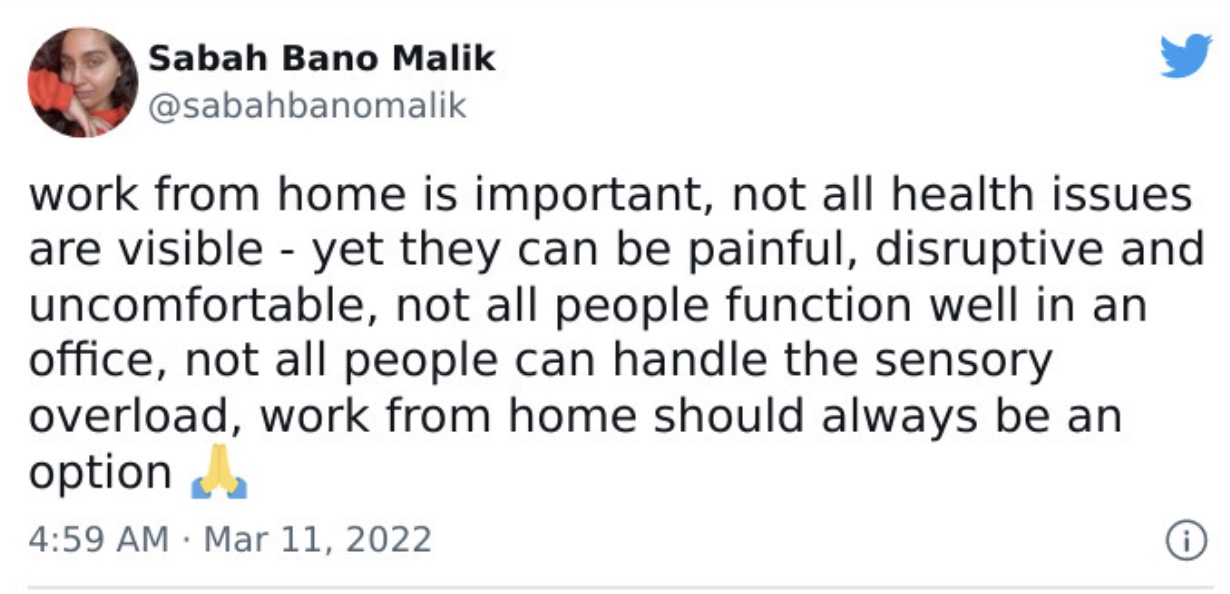 2. Gas prices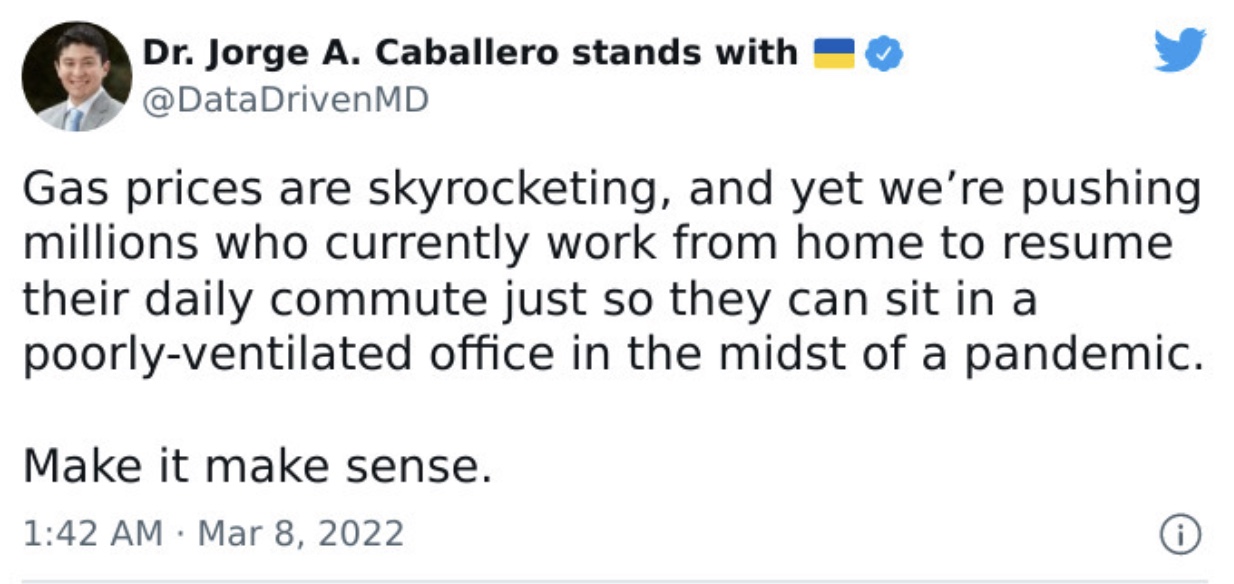 3. Completely true
4. Just let us work here! at home!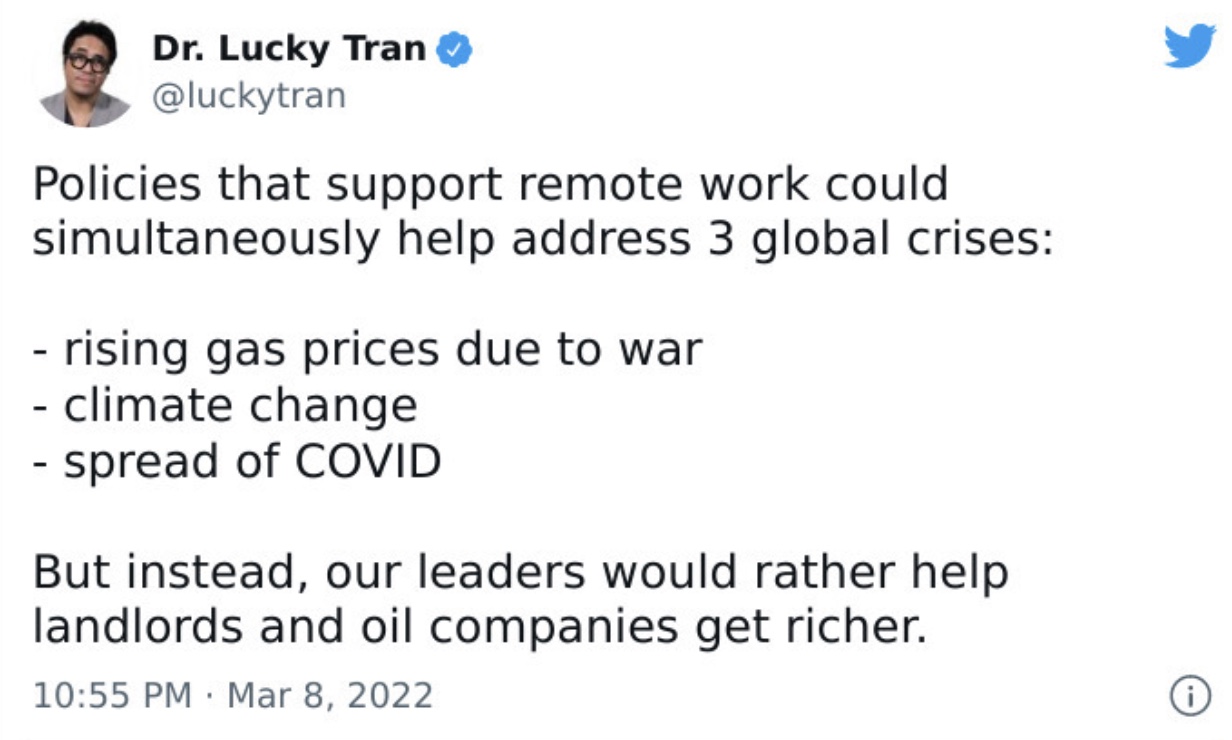 5. And the gas prices…

6. Just go in yourselves!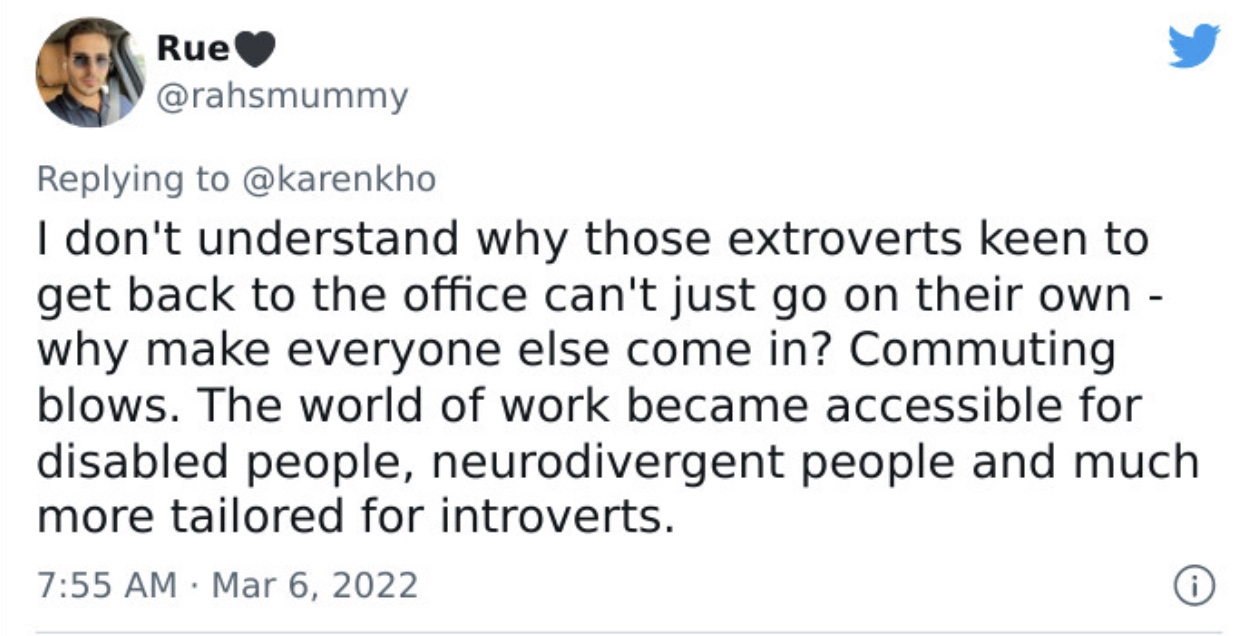 7. So many reasons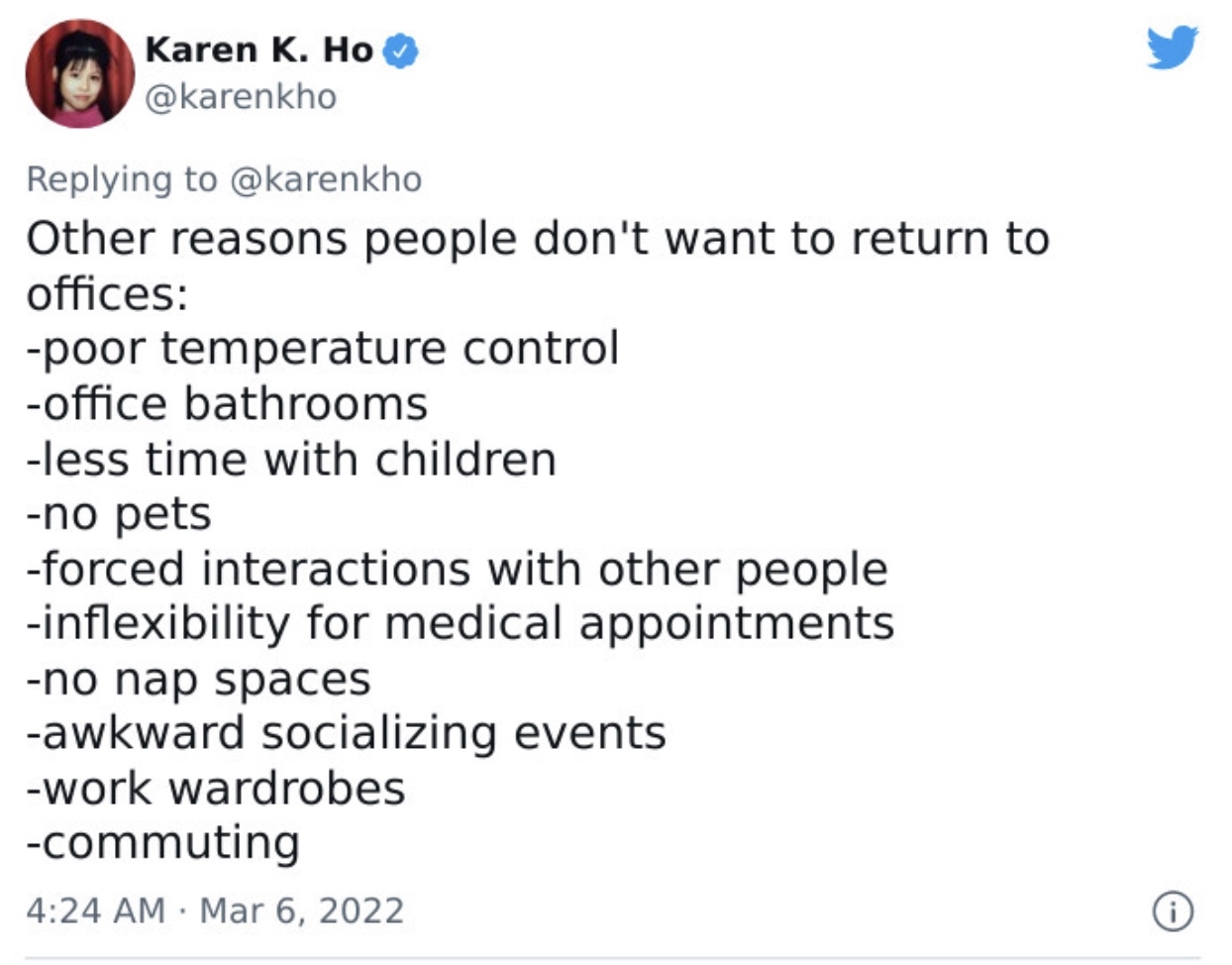 8. This is such a great idea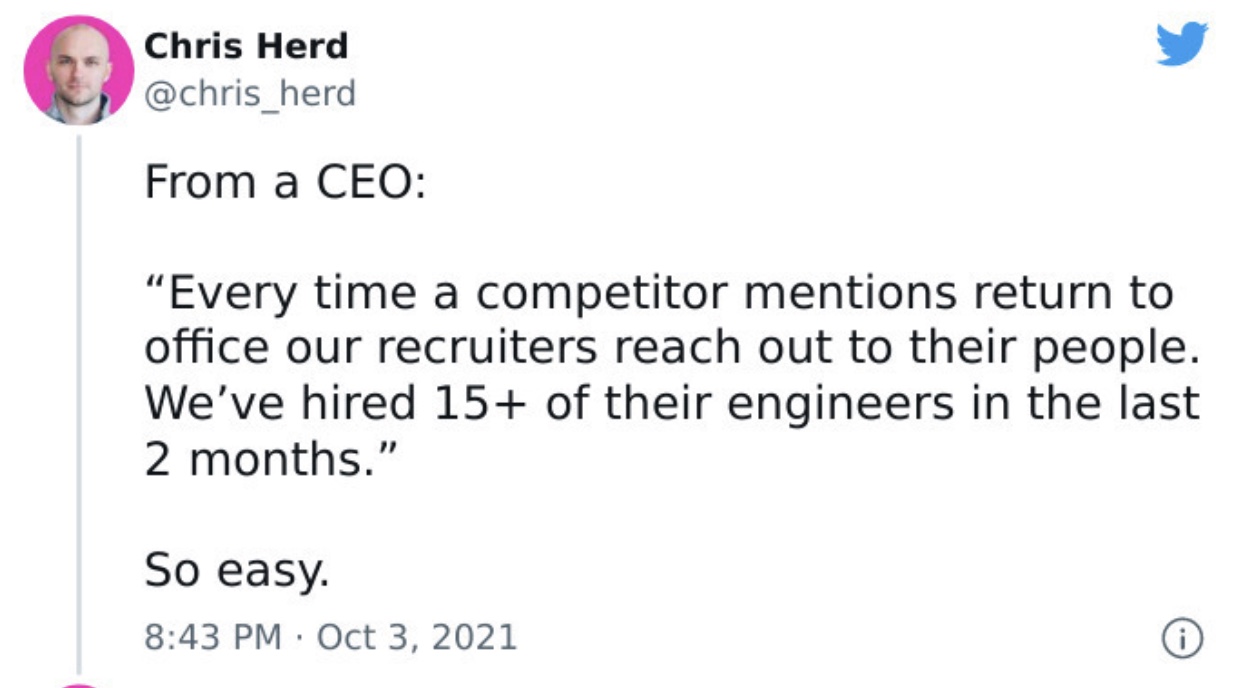 9. Go remote.
10. What about housing?
11. It's me, Bill
12. Huge leap forward
13. No cons.
14. Same work
15. Seems pretty simple, right?
16. They lied
17. "Culture"
18. It's really not lazy
19. Completely accurate
20. We ARE working