Tiffany Crociani recently shared a frustrating experience she had at a yoga studio on TikTok and it quickly resonated with over 7 million people.
She reenacts what happened in her TikTok, which you can watch below.
Tiffany headed into a new yoga studio and checked in. The receptionist then asked if Tiffany knew it was a "more advanced class." Tiffany said yes, she's been practicing yoga for over 17 years.
The receptionist says, "We just don't see very many people with a larger body like yours so just keep in mind that if you think it's too hard, you can always rest in child's pose."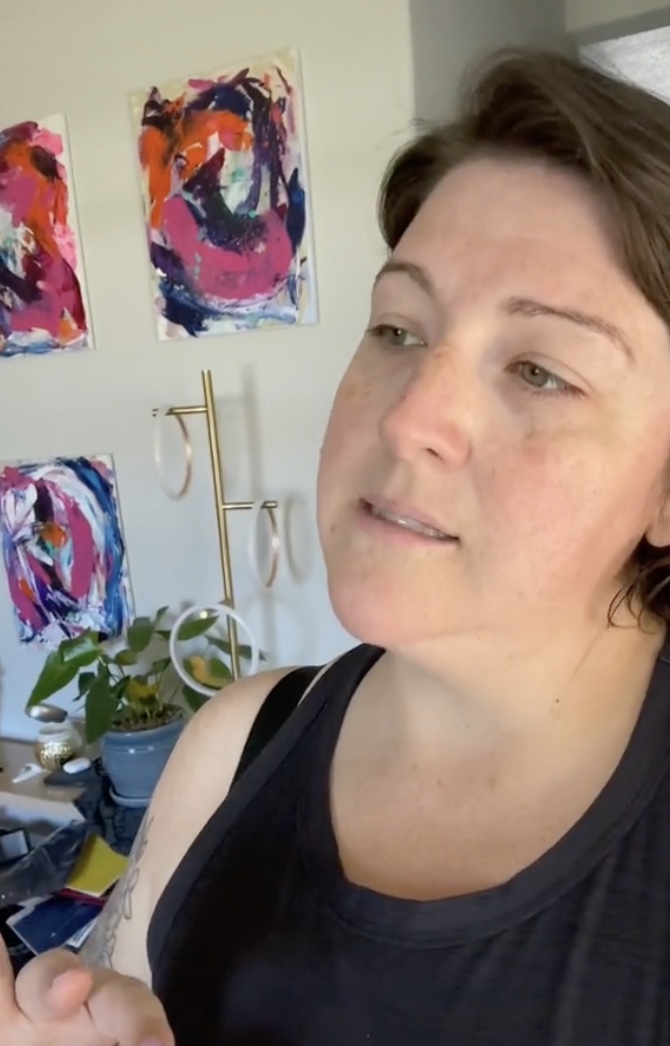 And then she continues to try to tell Tiffany not to take this class because it may not be the "right fit." Eventually the receptionist checks her in, but makes Tiffany ask the teacher if the class will be too hard.
In parts two and three, Tiffany continues the saga.
She talks with the instructor who point blank tells Tiffany that the receptionist was concerned because Tiffany is "bigger" than other people who take the class.
"Yeah, she is correct. You do have a body that is larger than what we normally see, and this class is more of higher intensity. Did she tell you about child's pose?"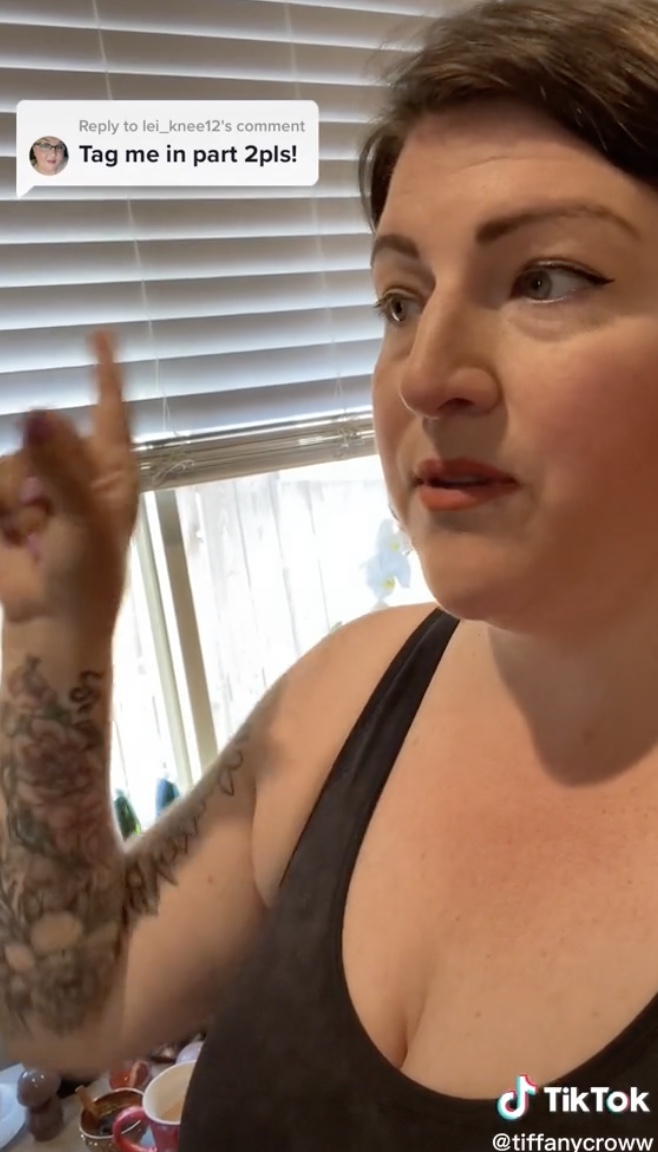 The instructor then says, "Just because you've been practicing for 17 years doesn't mean you've practiced every single day for 17 years."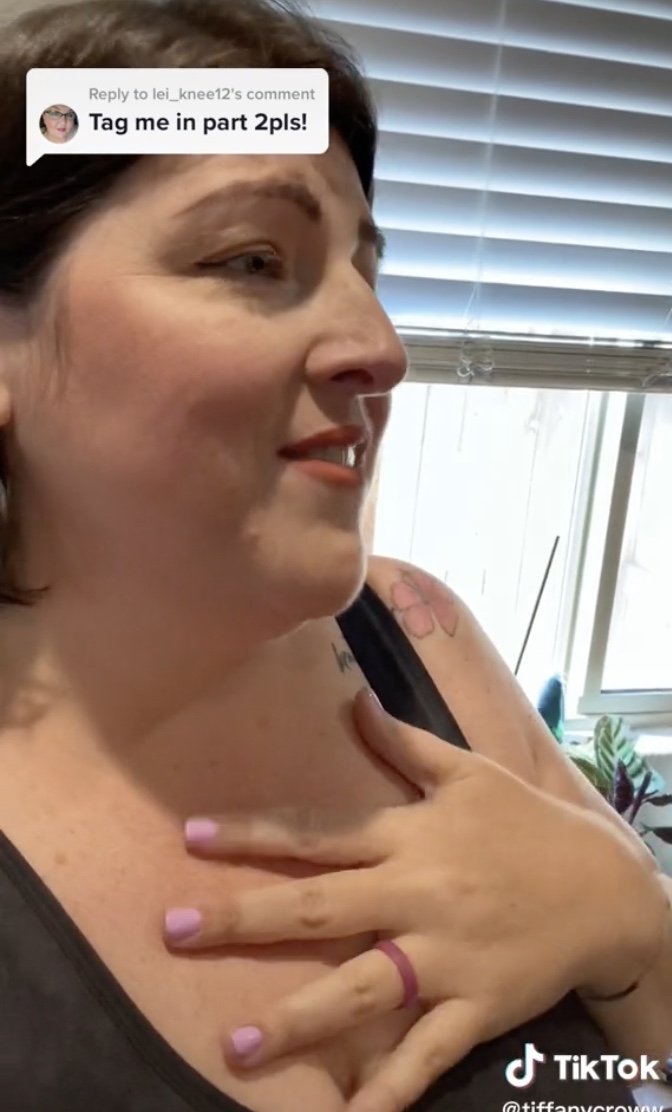 YIKES.
"I feel like I am in the right class, and it's really frustrating when a larger person comes into a yoga studio and they're met with all of this red tape. Like, your body is too big; we're concerned for you. I know my body better than anybody else, so it's kind of a weird statement for you to assume that I can't do a yoga practice because of the shape of my body," Tiffany says in the TikTok.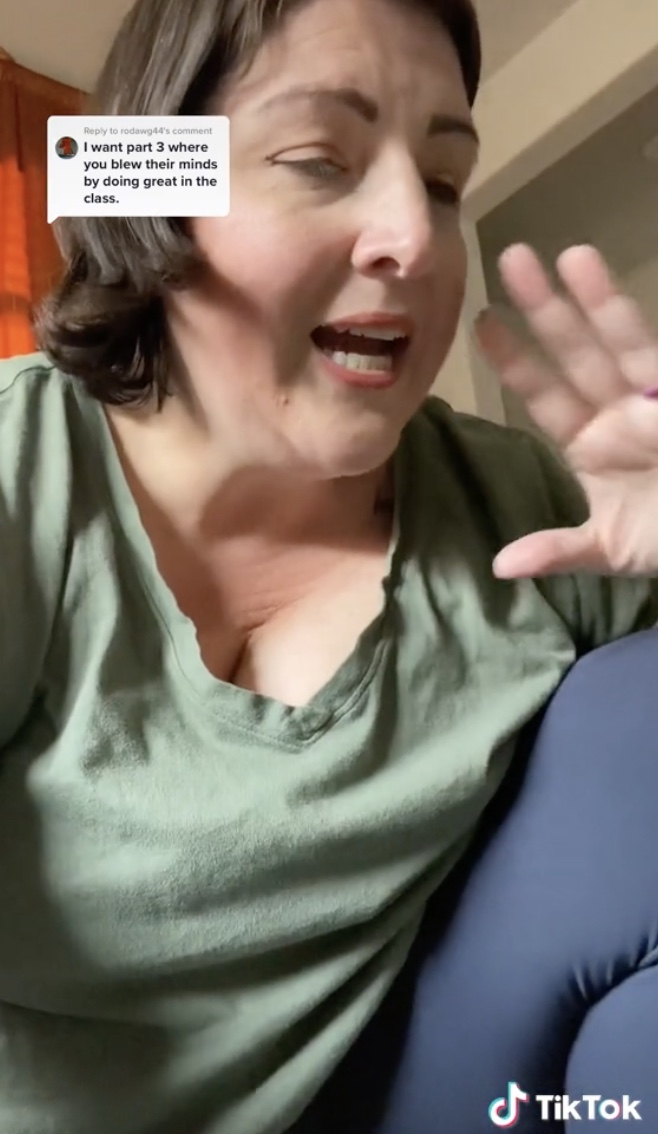 In the final TikTok, Tiffany shared that while she was in the final resting pose, the instructor asked how she liked the class.