When you think of goldfish, you might imagine those little orange fishies at the pet store or the carnival.
In reality, they can grow quite large (up to 12 inches long in captivity). But this British man caught an absolute monster that put its compatriots to shame (scroll to the end to watch the full video).
It happened at a stocked lake in France where Andy Hackett reeled in an infamous fish named "The Carrot," a 67-pound, 4-ounce giant. Just check out the size of this bad boy.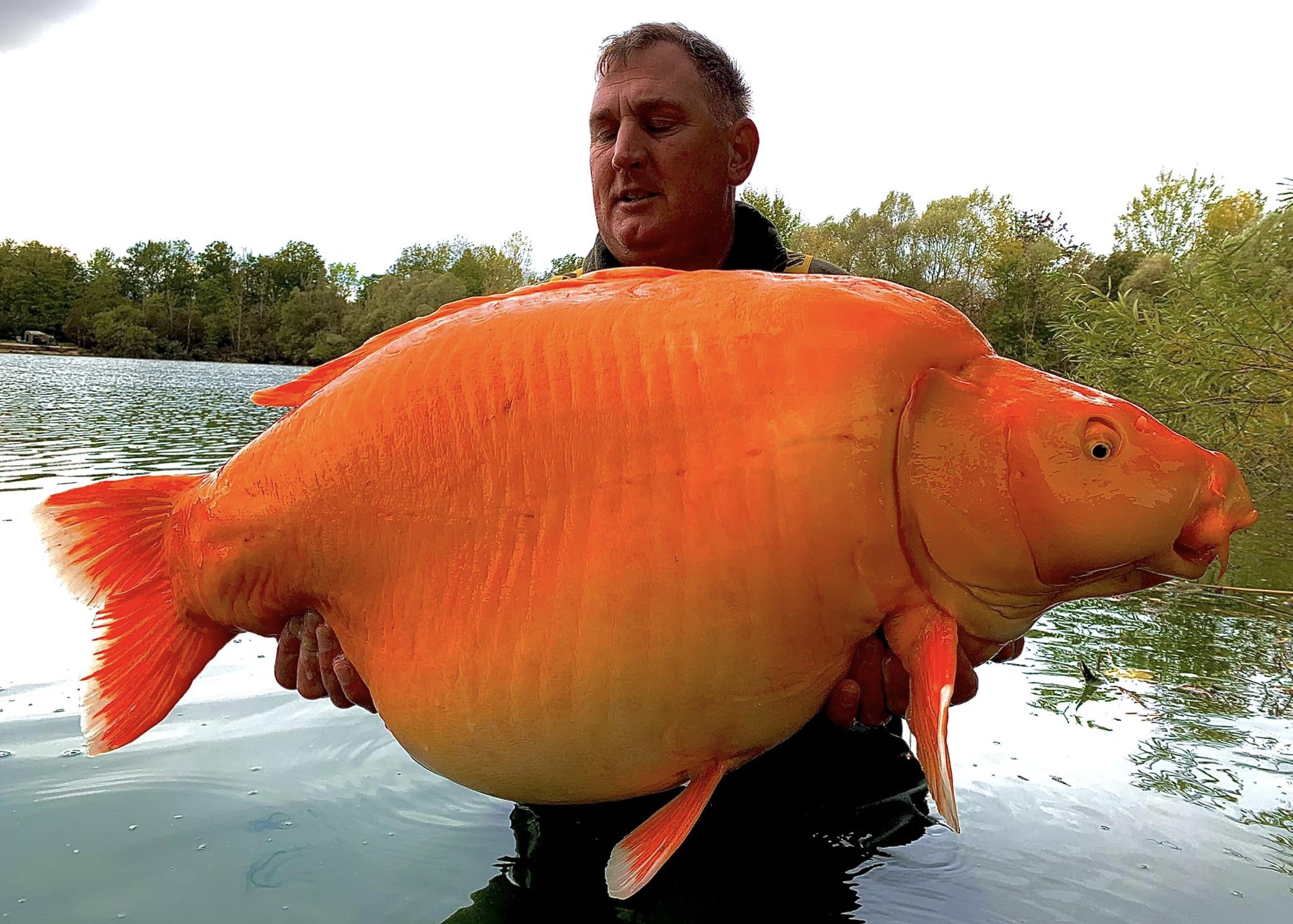 Hackett landed the notoriously elusive Carrot, who was stocked in the lake about 20 years ago, after a 25-minute struggle.
After showing him off for the camera, Hackett released The Carrot back into the wild.
He told the BBC that everyone's first thought after he reeled in the fish was, "You're gonna need a bigger bowl."
And despite how he looks, The Carrot is not a true goldfish but a hybrid of a leather carp and a koi carp. (If you're wondering, the record for an actual goldfish is 9 pounds, 6 ounces, according to the International Game Fish Association.)
Hackett said that The Carrot is "a much sought-after fish, not many people have caught it, it's quite elusive."
But he said that "just like a general big fish, they're heavy, they're slow, they plod around."
The video of Hackett's catch went viral and congrats came flooding in.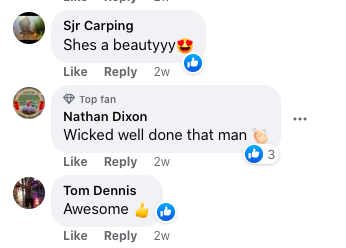 If you're looking to go to France and have a try at The Carrot yourself, we've got some bad news: the fishery has a waiting list of more than 5 years.
In the meantime, here's the video of the angler and his absolute unit of a catch.
h/t: eBaum's World, BBC