Around 11 P.M. Saturday, the National Weather Service in Buffalo, New York declared a warning statement of a band of heavy snow accompanied by high winds, thus creating a "burst of snow" in the state's western areas.
Come Sunday morning, winds pushed even more to the west, causing the heaviest "lake-effect" snow bands that areas like Buffalo, Cleveland, and Dunkirk have seen in a while. Buffalo remained under a winter weather advisory warning through Sunday evening for "blowing snow."
Indeed, Buffalo is no stranger to heavy snowfall, but this storm seemed to hit harder than usual. Buffalo Mayor, Byron Brown told CNN that this amount of snowfall was "much more than we usually get.."
The multi-day weather event has made travel in the region difficult, triggering the closing of roads, driving bans, and flight cancellations the weekend before the Thanksgiving holiday. Even the Buffalo Bills NFL football team was forced to relocate their game!
Below is a gallery of images and videos collected from locals on the occasion, scroll down to see just how wild this snow storm actually got!
Here's 30 of the best media from the all-seeing app, Twitter portraying the full effect of the heavy snow:
1.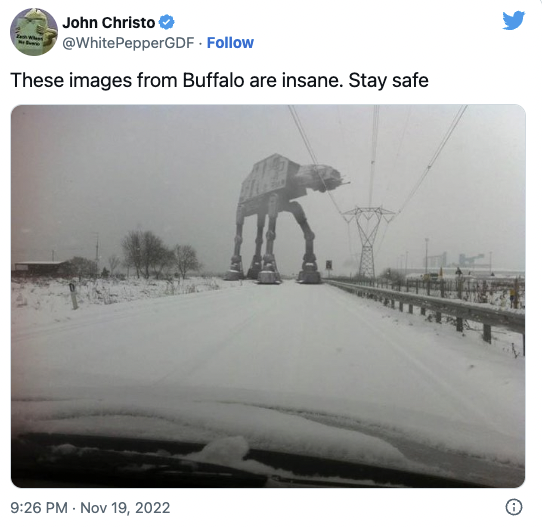 2.
3.
4.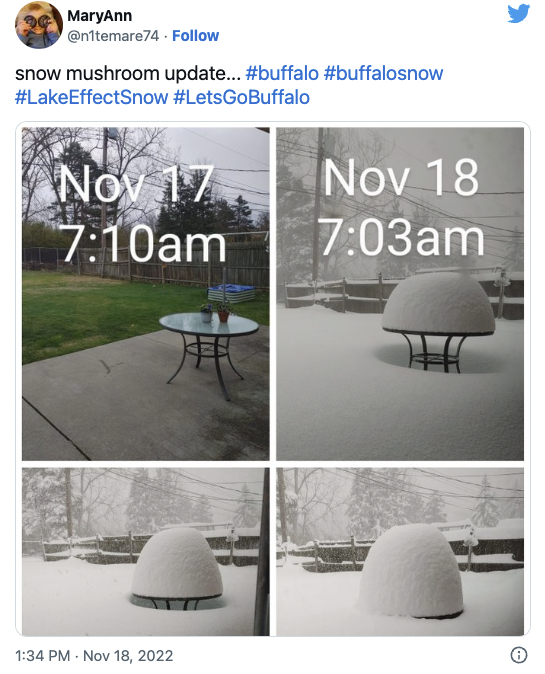 5.

6.
7.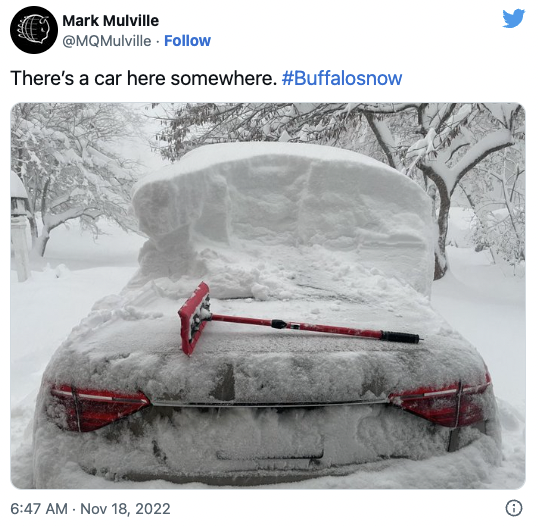 8.
9.
10.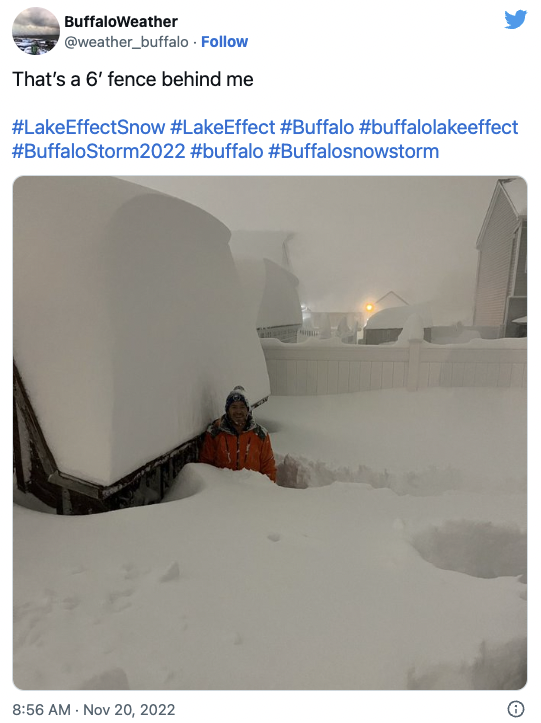 11.
12.
13.
14.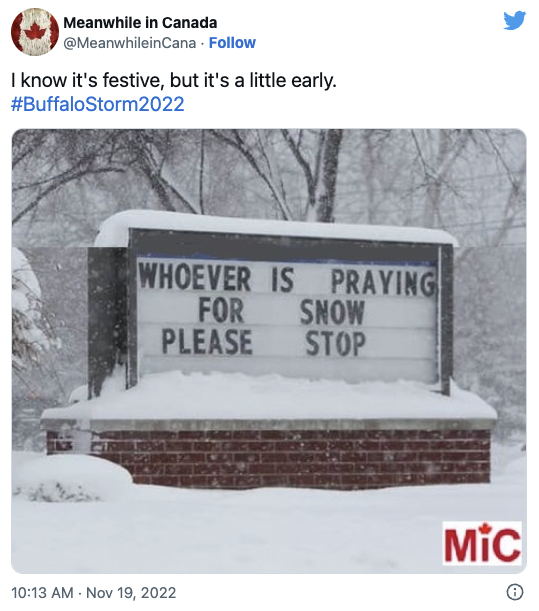 15.
16.
17.
18.
19.
20.
21.
22.
23.
24.
25.
26.
27.
28.
29.
30.