This is absolutely wild. A picture has been going viral on Twitter because it features…well, it shows…hmm…kind of a whole bunch of nothing? It's honestly the strangest thing.
Take a quick gander at the photo below. It looks like a room full of boxes and bags, items in storage maybe, with something that looks peripherally like a monkey? A little? But when you actually focus on it, not one item in the picture is identifiable. None. Nothing.
https://twitter.com/melip0ne/status/1120503955526750208
That's certainly not a monkey, and there are no actual boxes or bags in the room. And when I look at the picture, each item that I think I can identify turns out not to be the thing I thought it was.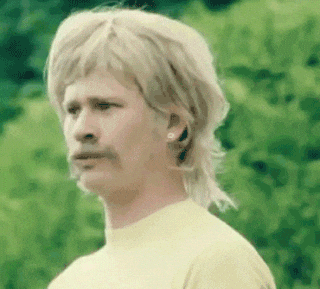 Twitter is completely losing it over the picture, which was tweeted by @melip0ne.
People's reactions were all over the place.
this made me so nauseous https://t.co/4EI0pGzvoW

— lauryn ➐ (@laurynemorr) April 23, 2019
https://twitter.com/courtney00jewel/status/1120737506708733953
https://twitter.com/_mahsehm/status/1120741994811228167
I'm breathing so heavy what the fuck is this https://t.co/4DQqOKSebV

— Duck Ryan, Local Beefcake (@SpoopyGooseHole) April 23, 2019
i'll never be able to sleep tonight https://t.co/G92VGk6xs8

— lucas faria (@KingDosTres) April 23, 2019
https://twitter.com/modrums909/status/1120534630510284800
this is infuriating https://t.co/5l7XycOTZ5

— sam (@mrsamjohnston) April 23, 2019
— truck but spookier (@tylerruck) April 23, 2019
This is ruining my life https://t.co/OsDrpEs1MK

— brett. (@BrettRosengren) April 23, 2019
Cursed image https://t.co/jkbXOeTF3P

— Clark Taylor (@whitennerdy898) April 23, 2019
im seriously so distressed looking at the almost-recognizable stuff

— seb. (@jurassicseb) April 23, 2019
This is like realizing you're having a dream while dreaming.

— aquarian-sunchild (@aquariansunchi1) April 23, 2019
One person asked the question that's on all our minds while looking at the pic.
How can I see something and not see it at the same time https://t.co/J18aEMrntb

— Brad Wilson (@brad_wilson4) April 23, 2019
And someone else asked the other question we're also all wondering.
WHERE IS THIS EVEN FROM?! pic.twitter.com/lABvlisSkI

— JasonWithAJ (@JasonWithAJ1) April 23, 2019
And because it's Twitter, the funny people had jokes.
My bowel movement after I eat pizza rolls

— Dan Polish Last Name (@danjan13) April 23, 2019
i count at least three guelves

— ceeks (@70Ceeks) April 23, 2019
Tell me this isn't a Turing test for human sanity

— Chase Observes (@Chase_Observes) April 23, 2019
this is an AI generated image meant to test the limits of the human psyche. i have failed the test.

— valeri (@aspartametears) April 23, 2019
Can't name anything but I do smell burnt toast

— Andy Olsen (@Ajolsen28) April 23, 2019
So what is the actual image? What are we looking at here? An art exhibit? Something computer generated? The Twitter user is not saying.
You are cursed now

— dumbass ass idiot 𓅰 (@melip0ne) April 23, 2019
The person is, however, telling everyone that looksat it that they're now cursed. So…SORRY FOR THAT!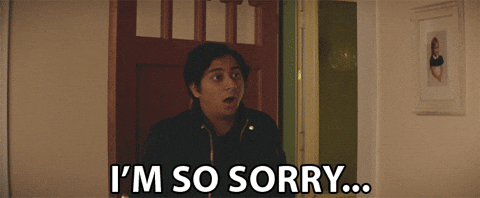 h/t: Twitter: @melip0ne