An Ordinary Delivery Guy, a DoorDash driver on TikTok (@ordinarydeliveryguy), faces criticism for labeling a customer "lazy" for ordering from a nearby McDonald's.

Other TikTok users accused the driver of being judgmental and gave multiple reasons why someone may choose to have McDonald's delivered late at night.
The text overlay of the video reads, "Why would someone order McDonald's that's literally around the corner they took laziness to the next level."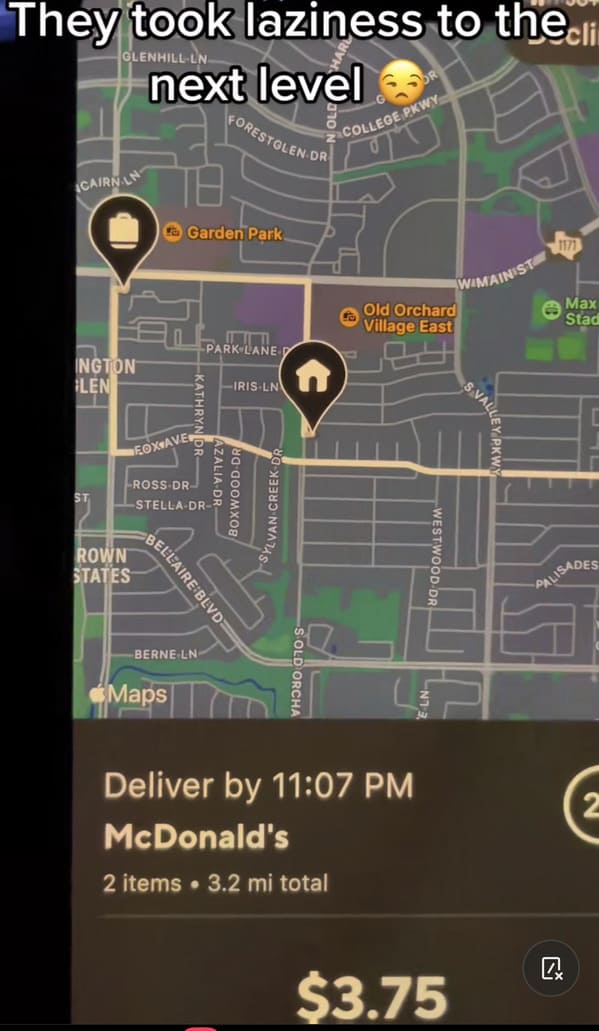 Then he adds, "Not worth me waiting 30 minutes on the drive-thru just to get paid $3.75."
He adds "Take your car your bike or your legs to pick up your own food."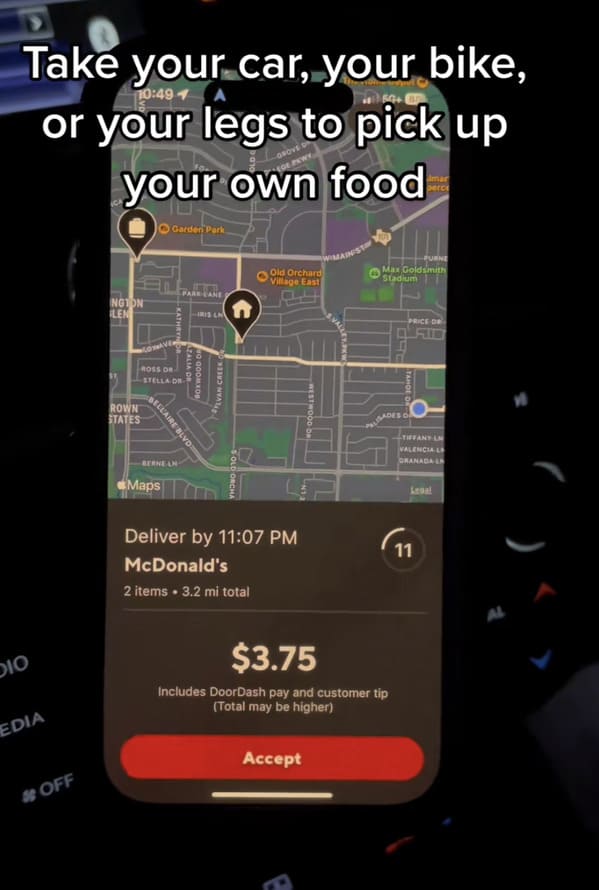 The camera zooms in on the map, showing the order. The DoorDash driver interacts with their phone, clicks menu options, and eventually declines the job.
"Declined!"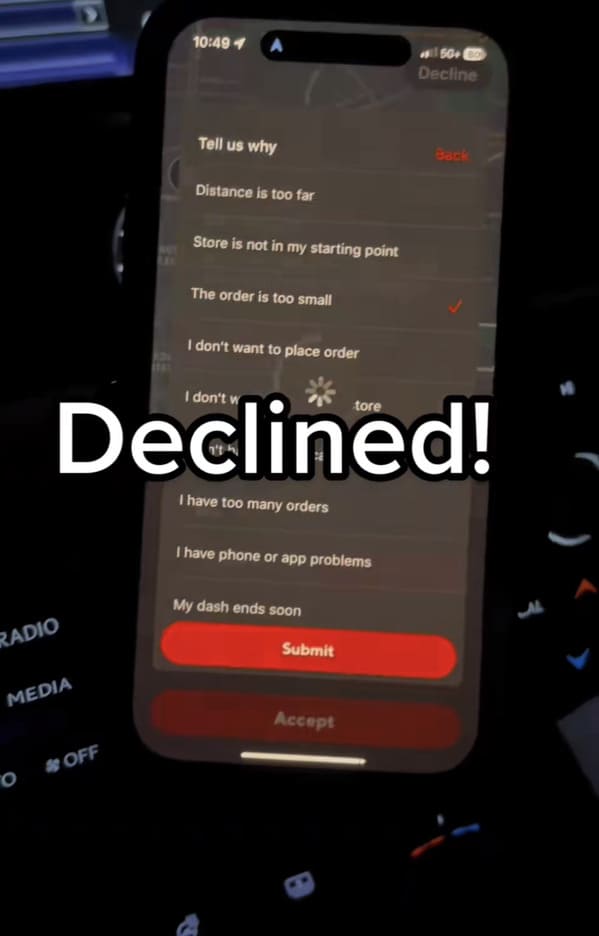 The caption reads, "McDonald's drive-thru line is always long at night smh."
TikToker Dani (@diamondpretzel2.0) previously posted a similar video, but from the customer's perspective, showing her ordering Olive Garden through DoorDash even though it was visible from her home. Despite this, she chose to pay a delivery fee instead of going to the restaurant. This is not the first instance of someone getting food delivered from a nearby location.
A blog post on Duck Trap Motel featured screenshots of a warning message allegedly displayed on a DoorDash driver's app after declining a certain number of orders.
TikTok users who saw Ordinary Delivery Guy's video had mixed views on his decision to decline the order.


Some advised against judging a customer's choice to order from a nearby McDonald's.

Others speculated that the customer may have been too busy to go out, had limited time for delivery, or could have been feeling ill and unable to leave their location.


Others shared their own experiences as customers, lending support to these speculative comments.

You Can View The Full Video Here: