Summer means fun in the sun and splashes in the water. Photographer Dan Watson wanted to capture his children's beach adventures, and sent a drone to take the photo. But Watson got more than he bargained for he looked at the photos — and saw the eerie outline of a shark right near his unsuspecting kids.
It is absolutely the stuff of nightmares, and we can hear the dun-dun of the JAWS theme right now. We're sorry in advance if you can't sleep tonight.
Watson told Buzzfeed that he was able to get the kids out of the water in time. He was able to view the drone footage in real-time on his phone, and almost immediately saw the silhouette of the shark. "Within 30 seconds of getting the drone up into the air…I started seeing the shadow moving through the water," said Watson.
He yelled "shark!" like any of us would do, and tried to get his kids out of the water. "I'm screaming at my wife, who is a little bit closer to the kids, and we're running out to get them and yelling at them to get [out]."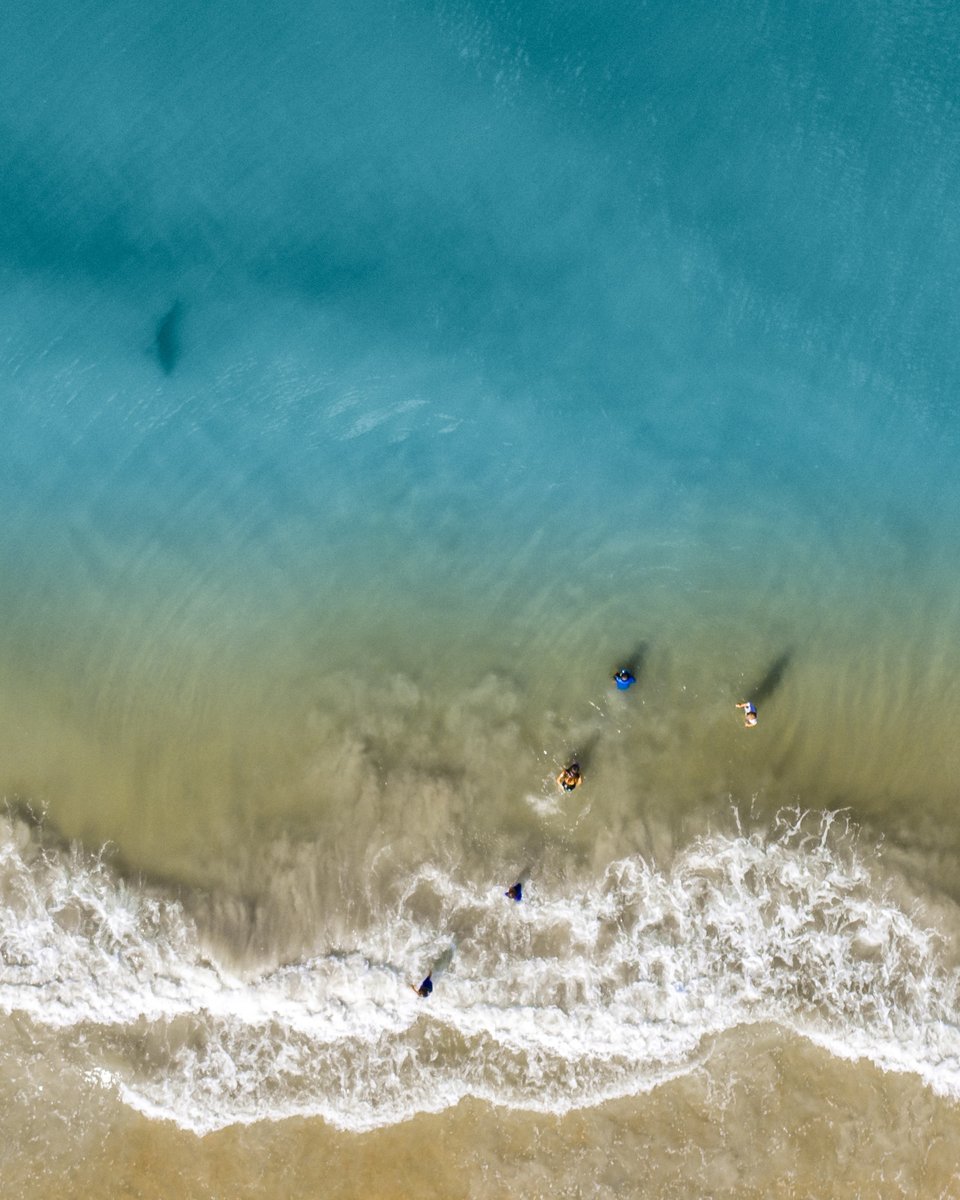 Naturally, he also clicked the drone's camera shutter. The photo captures the shark swimming towards the shore in shallow blue waters, just feet from where the kids were playing. "During that moment, I was worried that they wouldn't get out in time," he said. "It looked very close on the drone camera, from what I was seeing, and it was moving fairly quickly."
As Watson hurries the children out of the water, he snaps a second image — this time, it shows them hurrying out the water.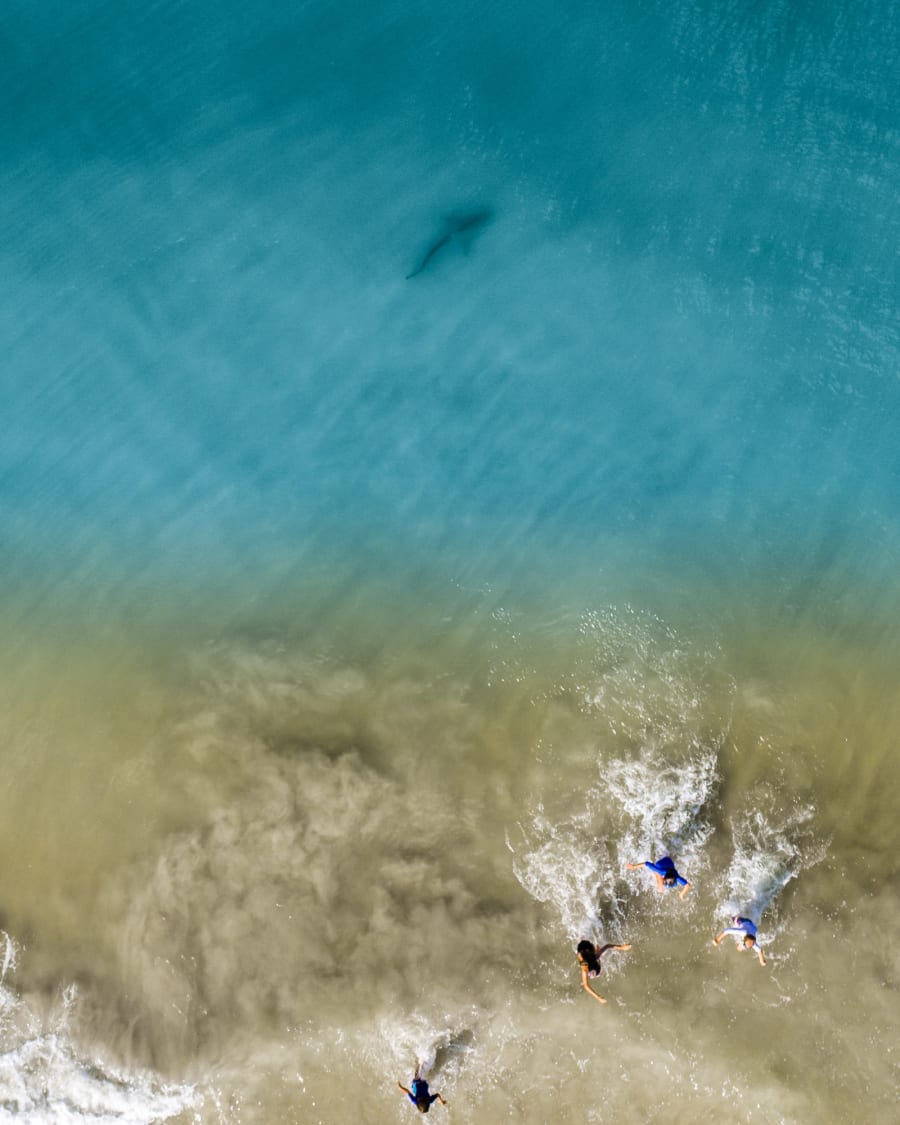 The shark lazily swims back towards the deep, giving the kids more time to escape. "Thankfully they did get that terrified response and started running very, very quickly," which is exactly what we would have done
The alarming image has since gone viral, and the Watsons are now understandably reluctant to go back to the beach. "It makes me a little wary of the water for now. I think we're going to practice building some sandcastles next time we go," he said. That's a good idea.
Last thing the world needs is a real-life reenactment of JAWS.