America is hurting. After experiencing widespread illness, fear, and economic pain due to the coronavirus pandemic people now face a period of intense civil unrest as protests have swept the country in response to the killing of George Floyd by Minneapolis police. It feels like all the pent-up anger about police brutality and racist policing is finally spilling over at a time when people's nerves were already frayed.
In other words, things are chaotic but as always if you look around you'll see countless people trying to do what's right and showing their character in this trying time. Some people are marching and protesting for the cause of racial justice, while others have formed mutual aid societies to get their housebound and elderly neighbors medicine and groceries while the pandemic rages.
But naturally, there are a handful of rotten apples stinking up the pie with a level of ignorance that would make most people gag. In a disgusting confluence of real-world events and viral "challenges" photos began circulating a few days ago of several people doing what was quickly and skin-crawlingly dubbed the "George Floyd Challenge" in which they gleefully posed with their knees on a friend's neck, recalling the position in which Floyd was killed by police officer Derek Chauvin.
One of the photos appears to depict minors doing it, while others show full-grown men.
Judging from their captions at least two of the four images being passed around appear to be the unscientific attempt of skeptics to suggest that the officer kneeling on Floyd's neck for nearly 9 minutes wasn't what killed him.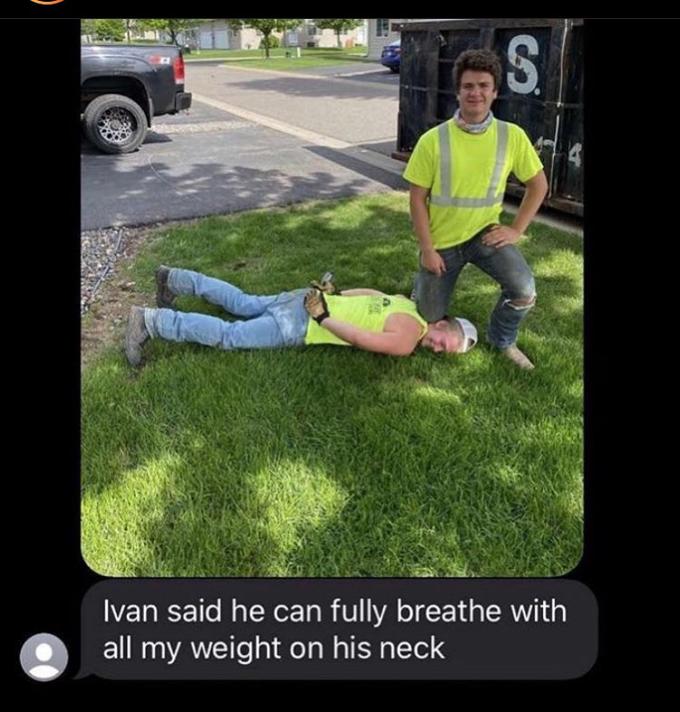 In fact, the two autopsies done of Floyd both cite neck pressure as directly contributing to his death with one deeming that his death was by asphyxiation and the other by cardiopulmonary arrest.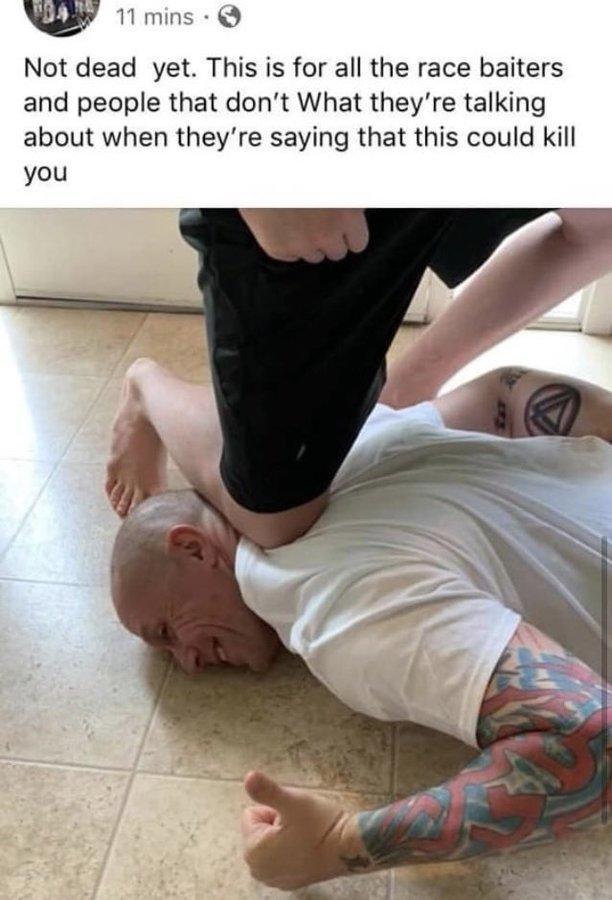 The photos are difficult to look at and recall Jim Crow era photos of white people posing with lynching victims.
A Change.org petition calling on TikTok to remove any content of this nature has already accrued over 13,000 signatures but as The Daily Beast points out it's unclear whether these selections of horrible photos actually constitute a viral phenomenon or are simply evidence of a few racist trolls trolling. According to the Beast the #georgefloydchallenge hashtag on TikTok has only been used to condemn the handful of awful photos, not to create more. Of course these days a few photos (sometimes even just one) are enough for people to claim that something is a viral meme, especially if it's as shocking as this.
According to Know Your Meme there's little evidence that this "challenge" exists beyond a few miscellaneous racists and some evidence that it's been pushed by trolls on 4chan. In other words most people probably aren't this awful but a few clearly are.