The French luxury brand Balenciaga went viral in the worst way recently after an advertising campaign featured two children posing with bears wearing BDSM-style harnesses.
Oh, and it also showed court documents that mentioned "virtual child porn." Yeah. Out of line, to put it VERY mildly.
The company later apologized, writing on Instagram that they'd "immediately removed the campaign from all platforms."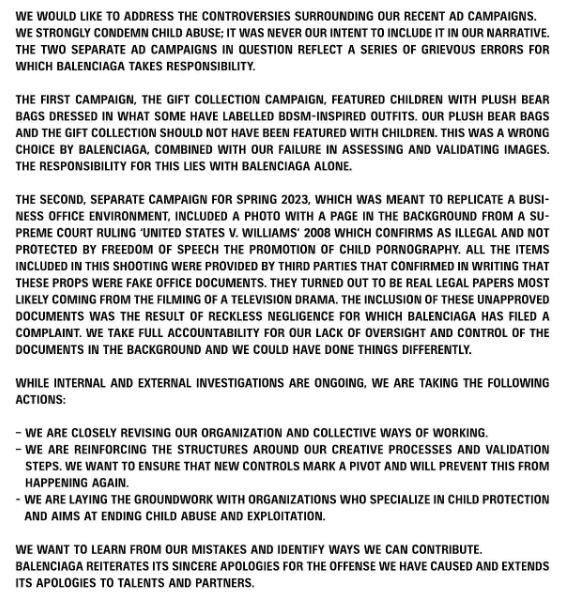 They also wrote: "We sincerely apologize for any offense our holiday campaign may have caused. Our plush bear bags should not have been featured with children in this campaign."
Now Kim Kardashian, who is one of the brand's biggest celebrity faces, has shared her reaction to the controversial campaign.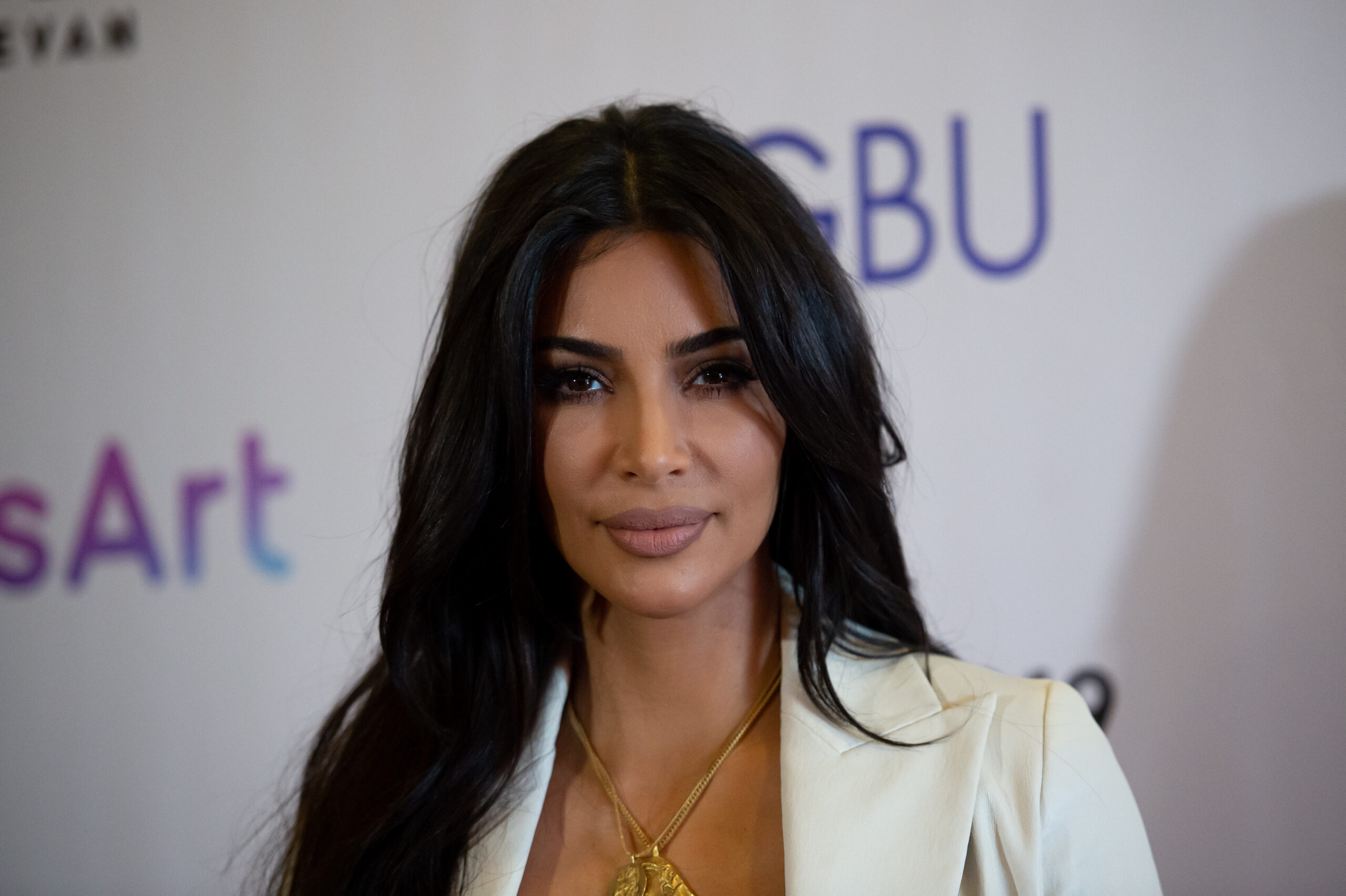 She wrote on Twitter, "I have been quiet for the past few days, not because I haven't been disgusted and outraged by the recent Balenciaga campaigns, but because I wanted an opportunity to speak to their team to understand for myself how this could have happened."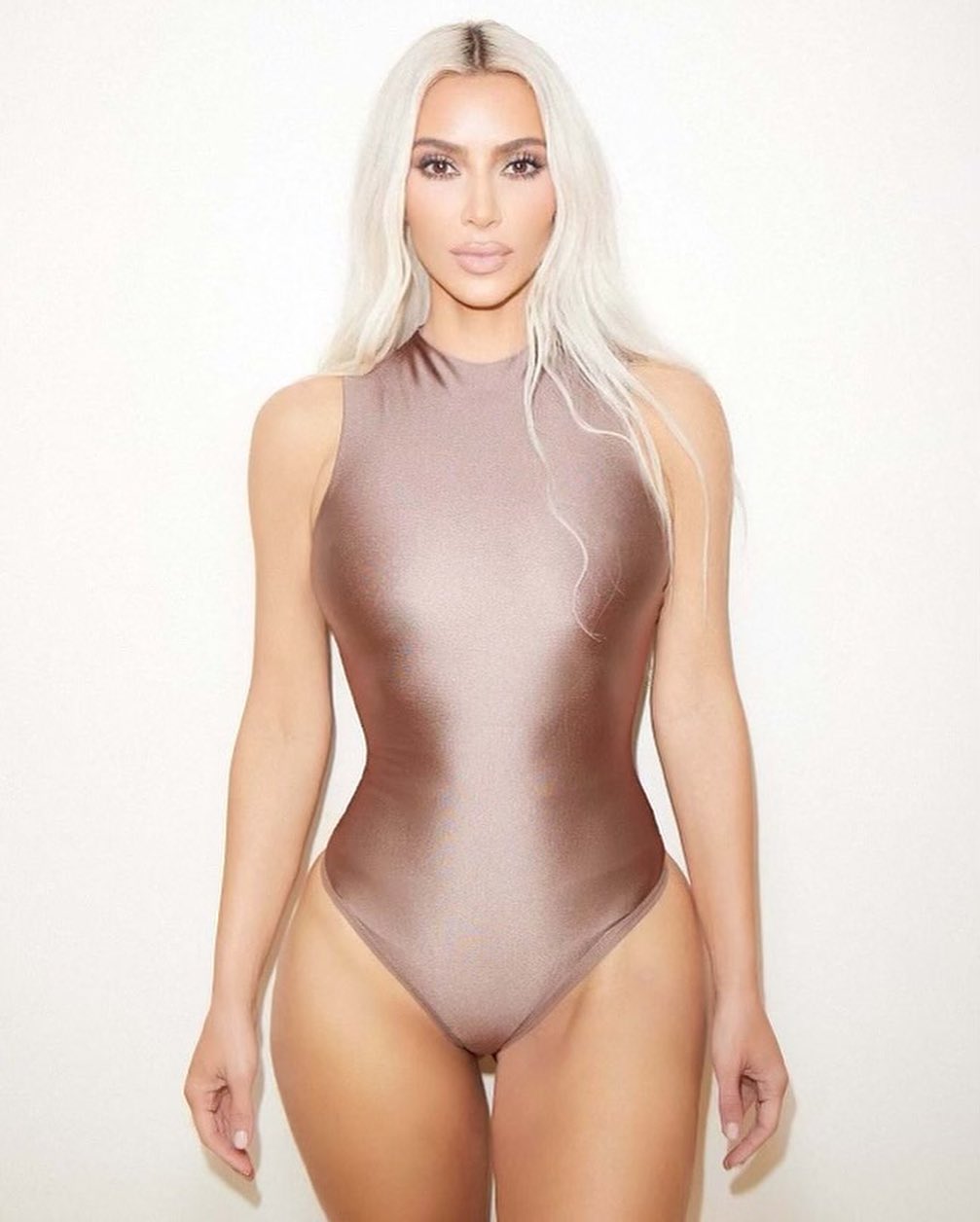 She said she was "shaken by the disturbing images" adding that, "The safety of children must be held with the highest regard and any attempts to normalize child abuse of any kind should have no place in our society — period."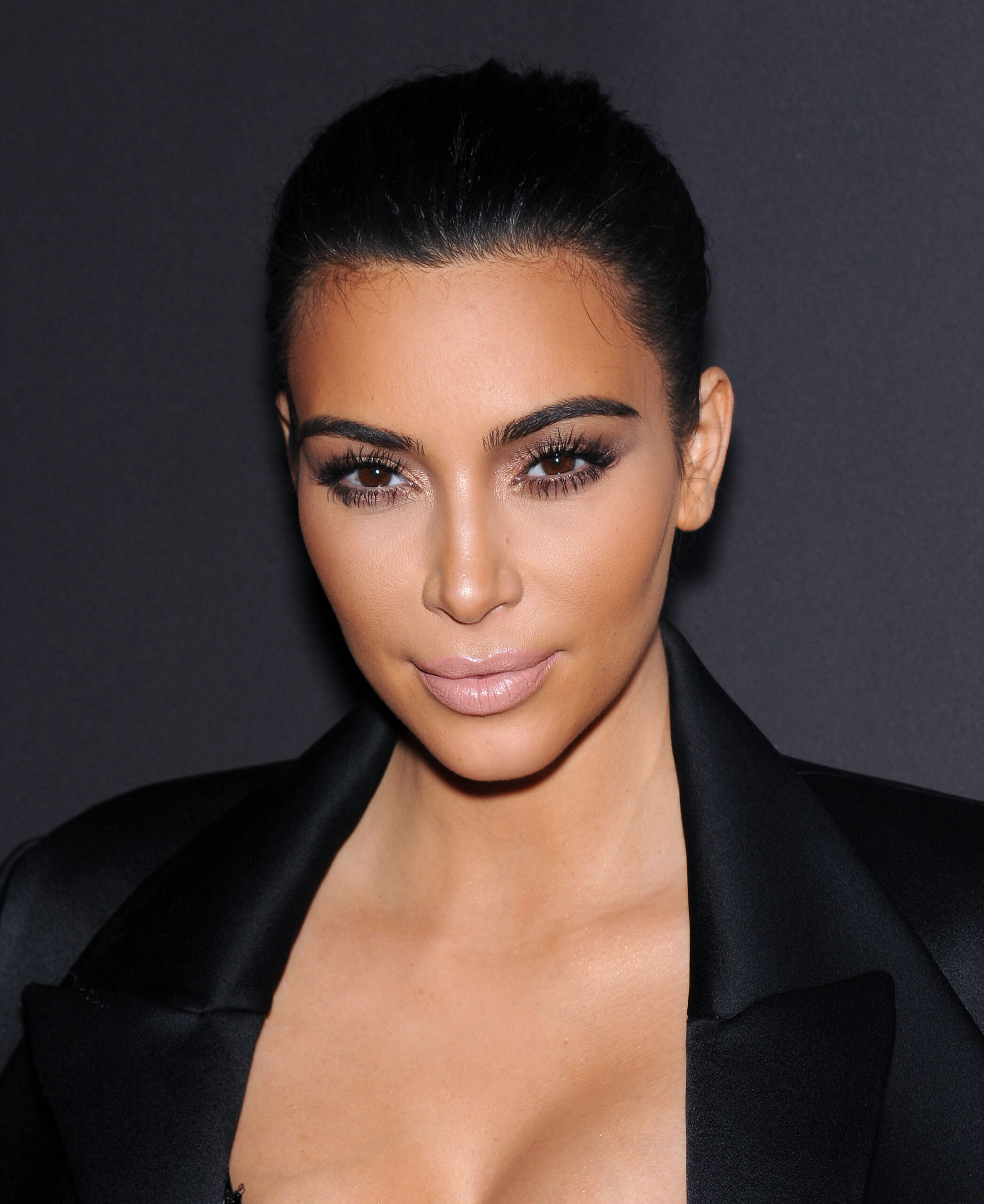 Kardashian said she'd spoken with Balenciaga and said, "I believe they understand the seriousness of the issue and will take the necessary measures for this to never happen again."
But she added in a final tweet that she's re-evaluating her relationship with the brand, and said that she's "basing it off their willingness to accept accountability for something that should have never happened to begin with — & the actions I am expecting to see them take to protect children.
Kardashian's ex-husband, Kanye West, also addressed the issue, saying recently that "you don't see celebrities talking about the Balenciaga situation."
West was previously affiliated with Balenciaga but they cut ties with him last month after he made antisemitic remarks.
Meanwhile, Balenciaga has sued the production company responsible for the campaign.
The suit which was filed a few days ago in New York State Supreme Court, accuses production company North Six Inc – and its agent, Nicholas Des Jardins – of engaging in "inexplicable acts and omissions" that were "malevolent or, at the very least, extraordinarily reckless."
Balenciaga is seeking $25 million in damages.