Moms—what would we do without them? Some of us may move out of our parent's house, but, at the end of the day, we can't get by without calling up our moms and asking her how to clean something properly, cooking something right, or even for solid advice. I know personally, I may not live with my mom, but I call her 2-3 times a day—asking questions, needing guidance, or just to say hi (okay, maybe I'm a little attached to my momma).
But, it seems I'm not the only one who needs their mom now and again. Twitter user April Olvera needs her from time to time, too. Olvera told BuzzFeed that she and her mom are extremely close—even though she's away at school in Cal Poly, San Luis Obispo while her mom is back home in Gilroy, California
She recently asked her mom if she would teach her the proper way to fold a burrito and, without hesitation, her mom provided her with a detailed video on how to do it. Most moms would try and describe it, some may even tell their daughter's to Google it—but, Olvera's mom came through with the detailed instructional video.
Olvera posted it on Twitter, and it immediately went viral because, let's face it, it's so damn pure that her mom would go through all this to show her how to do something.
i texted my mom telling her i didn't know how to fold my burrito and she sent me this 🤧🤧 i don't deserve her pic.twitter.com/zM08iCzk2T

— april (@_aprilolvera) February 21, 2019
The video literally has been seen over 7 million times and people are obsessed with April's mom.
https://twitter.com/KatieMena_/status/1098562035195899904
"Bye te amo" pic.twitter.com/7o5OJRREDS

— ♎Young Simba♎ (@KickBack_Chris) February 21, 2019
https://twitter.com/Cococuree/status/1098495873854697474
She is so adorable oh my heck

— princess thee ponyy (@princesseroni) February 21, 2019
She makes it with love, you can actually see her sprinkle it in there…

— Sarah Clapp (@SarahClapp) February 21, 2019
TELL HER I LOVE HER AND I HOPE SHE HAS SUCH A GOOD DAY

— not so slim shady (@hayleyyjay) February 21, 2019
she is everybody's mom now 🥰

— The Duke of Penang (@YianasueAbu) February 21, 2019
https://twitter.com/peopleofASHANTI/status/1098557264988905472
your mom made me love her from that video🖤🤣

— E (@Orichkiingz) February 21, 2019
Thank you, April's mom! I needed this knowledge too. Also, you have solid burrito skills. TE AMO TAMBIEN!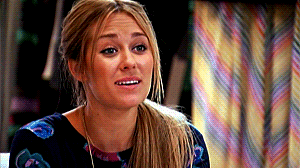 h/t: BuzzFeed.