Spooky Season is over, which means it's time to ditch the spider webs for colorful lights and oversized Santas. As the most wonderful time of the year draws near, many people are putting up festive decorations to get into the Christmas spirit.
One such person is Chris Kennedy from North Little Rock, Arkansas, whose yearly festivities include propping up an inflatable figure of a black Santa Claus.
Unfortunately, Kennedy's decorations were not well-received this year. In an email interview with Today, he explained that one of his neighbors had a problem with his choice of decor.
The neighbor decided to write Kennedy a letter posing as none other than Santa Claus himself.
"Please remove your negro Santa Claus yard decoration. You should not try to deceive children into believing I am a negro. I am a caucasian (white man, to you) and have been for the past 600 years," the letter read.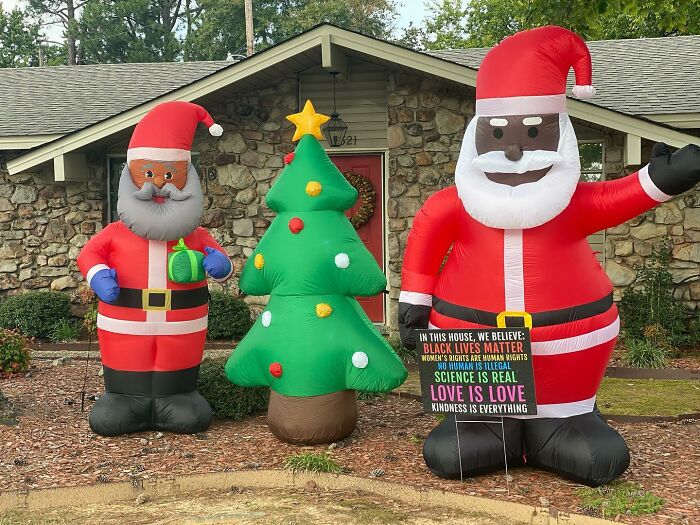 "Your being jealous of my race is no excuse for your dishonesty," the letter continued, before adding that Kennedy and his family should consider moving "out east with the rest of your racist kind."
Kennedy said when he opened the letter, the first thing that popped out at him was the word "negro." He said he decided to record everything that was happening around him, while he tried to calm down.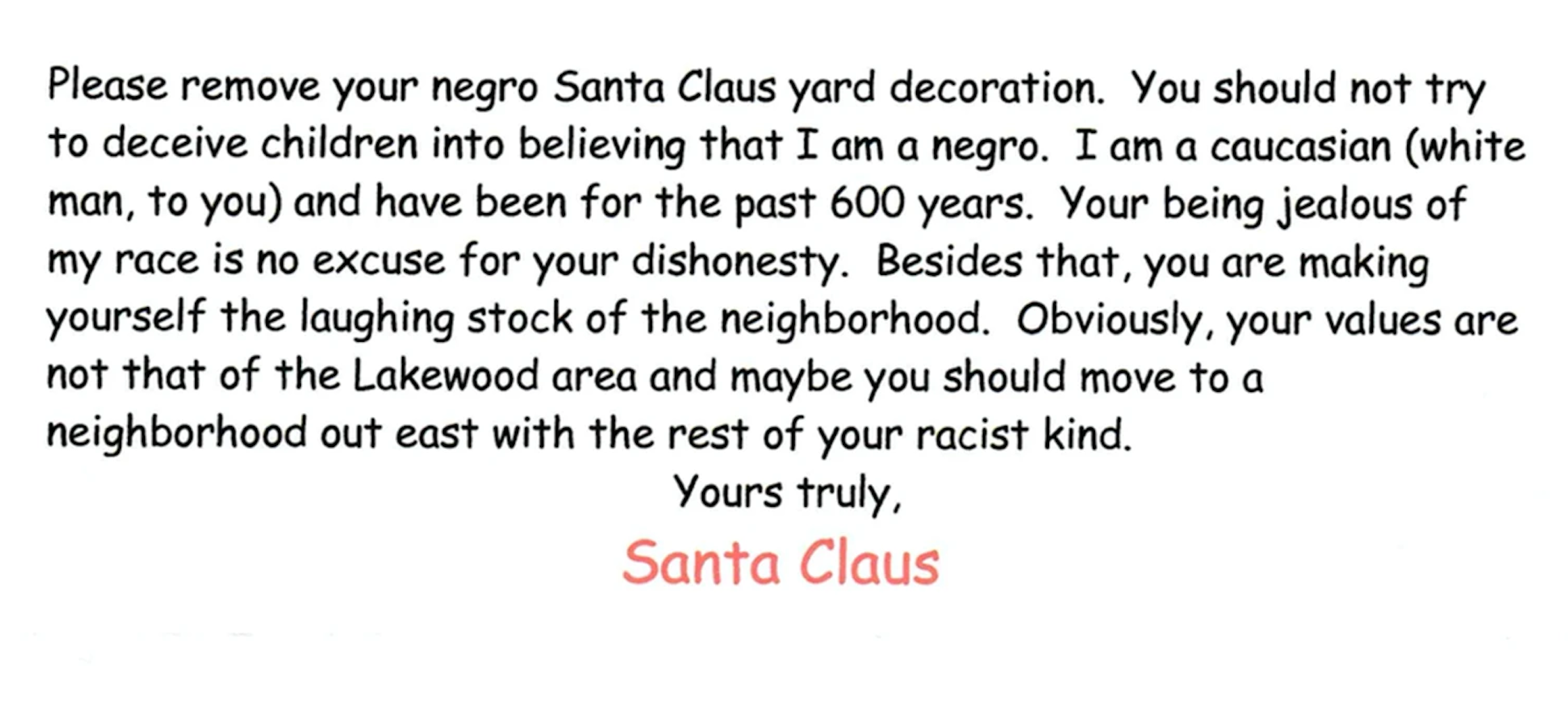 After reading the letter out loud on Facebook Live, he took it to the police department. Kennedy said he's been living in the neighborhood with his wife and daughter for three years, and this is the first major issue.
Kennedy also noted that he's been receiving overwhelming support and kindness from the rest of his neighbors.
"If we are outside they often stop by and share kind words of encouragement. Some have brought us over cookies and other treats. One even brought us a yard sign that says 'Love your neighbors Y'all.' We have gotten gifts of Black Santa yard flags and a Merry Christmas flag with a Black Santa on it. Our neighbors have been absolutely amazing," he said.
There was even another letter from a "neighbor that cares."