Every week or so, I'm gonna do a round up of products and/or gifts I come across on the good ol' Internet that I probably don't really need, but I'll be damned if I don't want them anyway.
And I think you're gonna feel the same exact way.
So, without further ado, here are some pretty great things that may or may not make us forget about our bank accounts for a moment and completely indulge in.
Disclaimer: Please note that some of the links below are affiliate links and I will earn a commission if you purchase through those links. That being said, I wouldn't be sharing them if I didn't think they were totally ridiculous and fun products that people might get a kick out of owning.

1. The 'Oh Shit Not You Again' Welcome Mat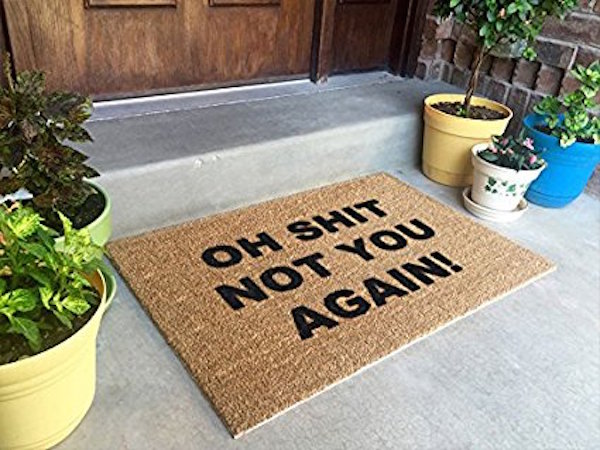 If you're anything like me, this is exactly the way you prefer to welcome people. Get it here for $50.
2. Did Someone Say Foot Hammock?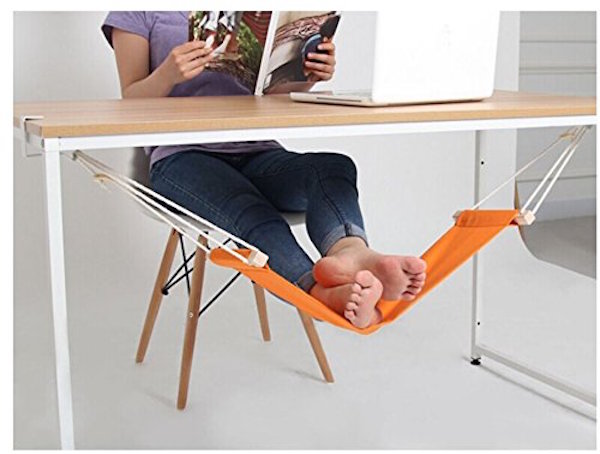 I take pride in being lazy and I didn't realize I wasn't truly being lazy enough until I saw that this thing existed. Get it here for $10.50.
3. Abusive Party Balloons That Say What You're Really Thinking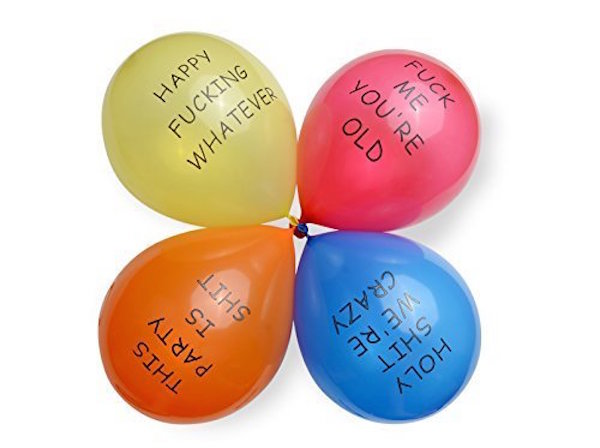 The older you get, the less you want to have or even be at a party. These balloons are pretty much the best way to express that. Get them here for $10.
4. Microwaveable Boots Because…Why Not?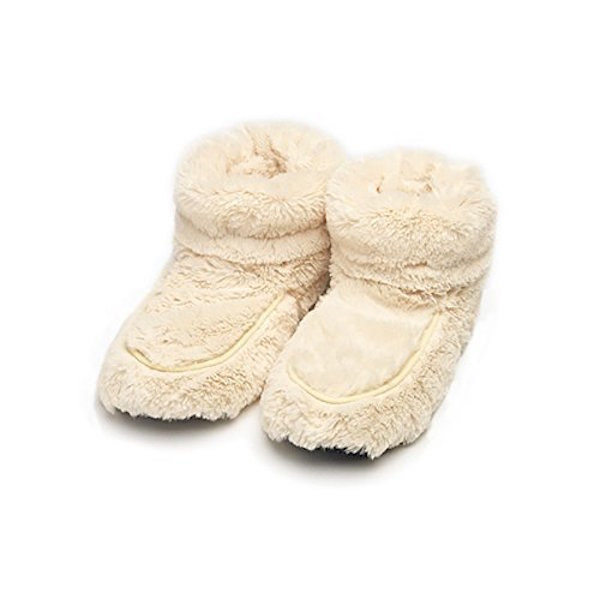 Don't you dare judge me. These things look insanely comfortable and we get to warm them up in the microwave?! Oh, hell yes. Get them here for $22.
5. Heads Up Holographic Automobile Display For All Your Futuristic Needs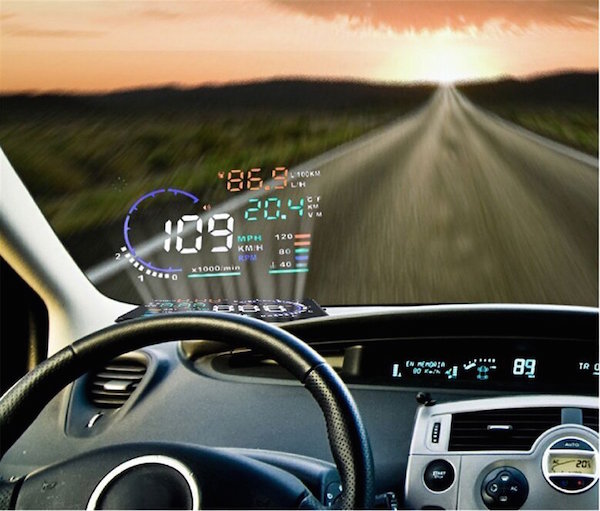 I'm not normally a gadgets or tech guy, but I like this just because it reminds me of watching movies about the future while I was growing up. Get it here for $65.
6. 'This Meeting Is Bullshit' Socks Because We All Know The Meeting Is Bullshit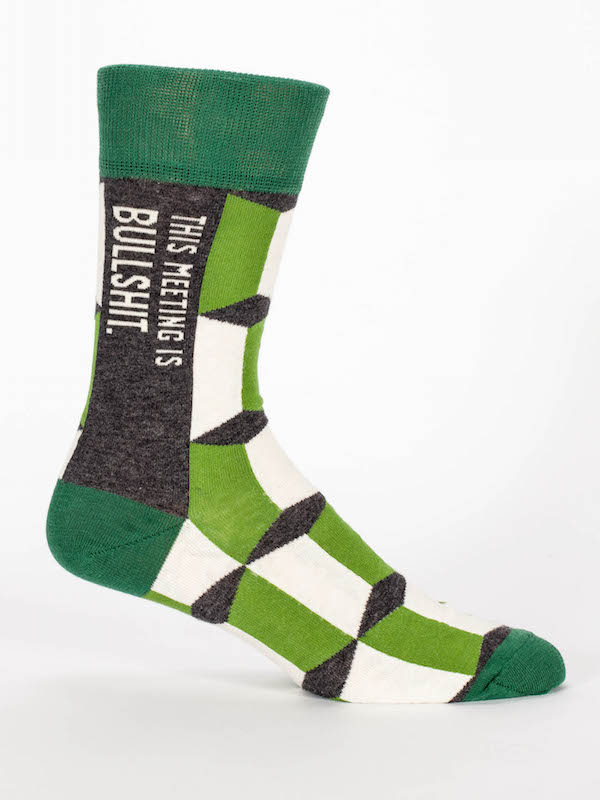 Go on, wear 'em. No one has to know that's what they say. But you will, and that's all that really matters. Get a pair here for $10.50.
7. The Most Majestic Breakfast Skillet Ever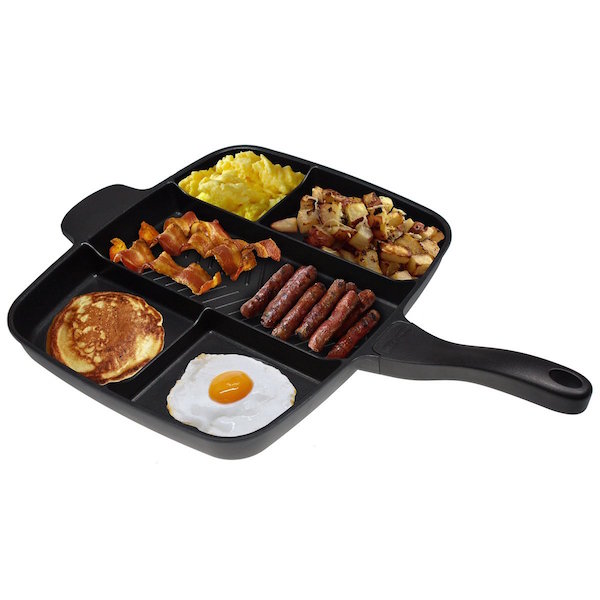 I'm not sure how you can know these exist and not want one immediately. I'm looking forward to gaining 20 pounds just from simply owning this thing. Get it here for $46
8. An Inflatable T-Rex Costume To Live Out Your Jurassic Park Fantasies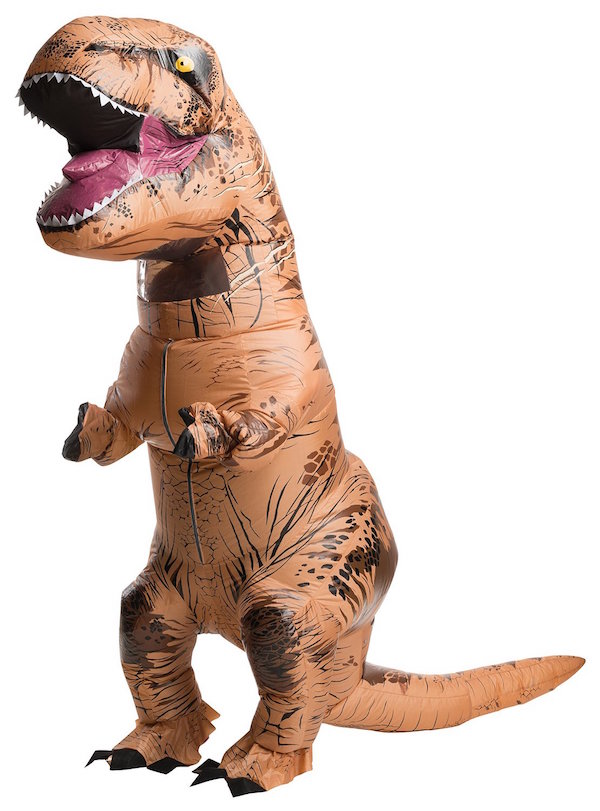 Don't act like you haven't seen hilarious images and videos of people doing ridiculous things in these costumes and wished that you could have one too. There's no time like the present (sorry, dinosaurs!) Get one here for $60.
9. This Coffee Mug That Speaks For You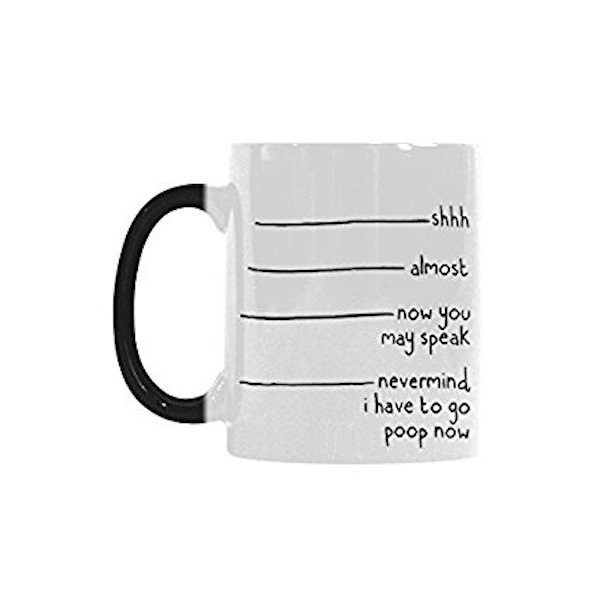 Look, do you want to have to stop drinking your coffee to tell your coworker to shut the hell up? No. That's the beauty of this mug. You get to enjoy your coffee without someone talking your head off until it's time for a bathroom break. Get it here for $17.
10. A Mini Nintendo Classic To Remind You Of Your Youth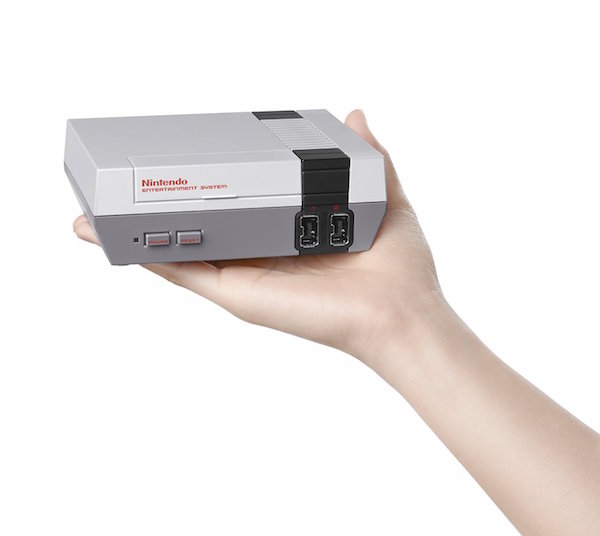 I grew up with an original Nintendo. It was the best video game system of all time and there is no debating this. I feel like anyone who grew up playing with one would enjoy having one of these babies. Get it here from $165 and up.
11. This Magic Wand Universal TV Remote Because Being Lazy Should Be Magical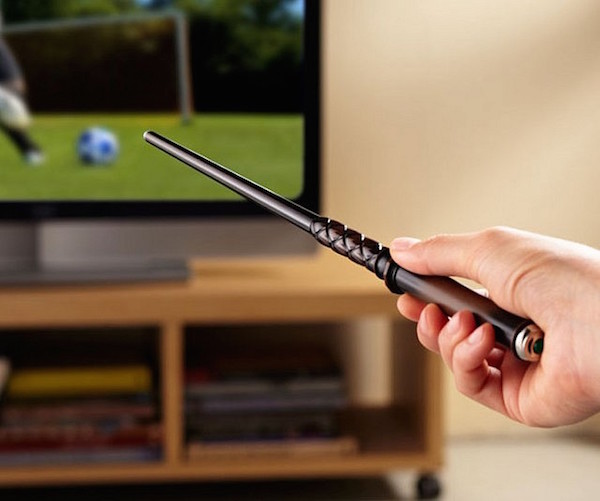 This thing looks like it's way more fun to use than a traditional universal remote. Plus you get to annoy the hell out of your significant other by yelling "expelliarmus" every time you change the channel. Get it here for $100.
12. The BedFan To Help Make You Cooler Than A Black & White Photo of The Rat Pack
You know how no matter how high you turn the fan up or low you make the temperature on the air conditioner that you can't get cool. Well, what are you supposed to do? Sleep without covers? Hell no. That's how the boogeyman gets you. This is the only real solution it seems. Get it here for $85.
13. A Night Light For Your Toilet So You Can Finally See The Light
I laughed when I first saw these. And then I got incredibly jealous that I didn't have one. I mean, who doesn't want to get up in the middle of the night and feel like they're peeing in a scene from "La La Land"?! Get it here for $13.
14. 'If You Can Read This, Bring Me Some Wine' Socks That Do Your Dirty Work For You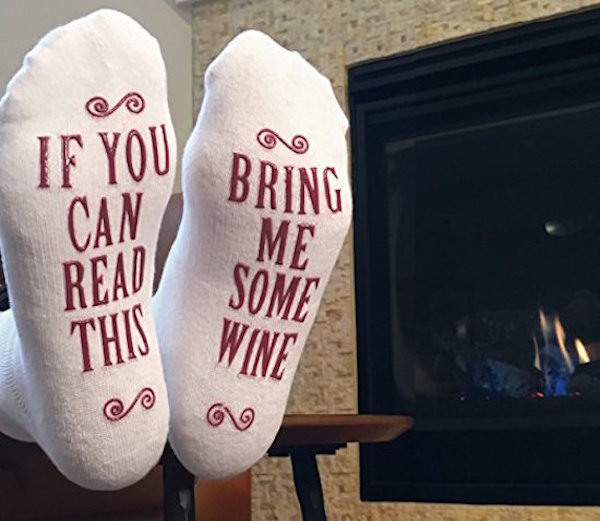 You just sat down. You finally managed to get comfortable. But you left your damn wine in the kitchen and you're too damn tired to call out for someone to bring it. These socks are your solution. Get a pair here for $13.
15. Wine Bottle Glass Attachment To Make Sure You're Correctly Using Those Socks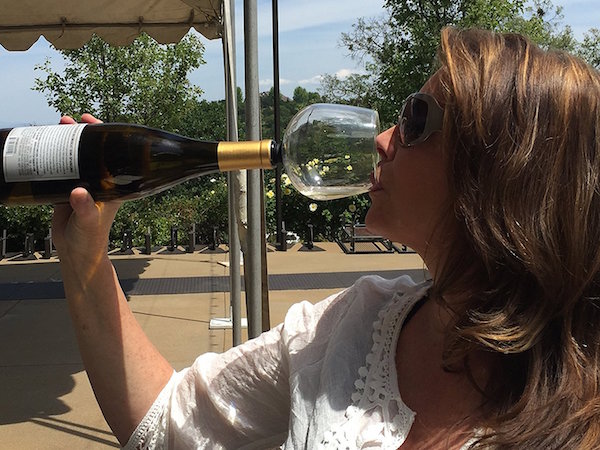 And while we're on the subject of wine, this is pretty much exactly what they mean when they tell you to drink a glass of wine a day, so get to it. Get one here for $25.
RuinMyWeek.com is a participant in the Amazon Services LLC Associates Program, an affiliate advertising program designed to provide a means for sites to earn advertising fees by advertising and linking to amazon.com.

Save
Save
Save
Save
Save
Save
Save
Save
Save
Save
Save
Save
Save
Save
Save
Save
Save
Save
Save
Save
Save
Save
Save
Save
Save