You read that (zig-a-zig ahhhhh) right.
One Spice Girls fan—who says the band was her "childhood obsession"—has listed the original Spice Bus from the 1997 Spice World film on Airbnb. It will be parked in Wembley Park, London, for just £99 a night.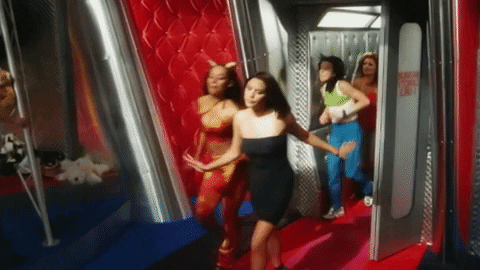 Suzanne Godley converted the iconic double-decker bus into a stylish pad complete with room for three, a cozy dining area with built-in booths, a "Girl Power" neon light installation, Union Jack themed movie chairs, and a widescreen TV.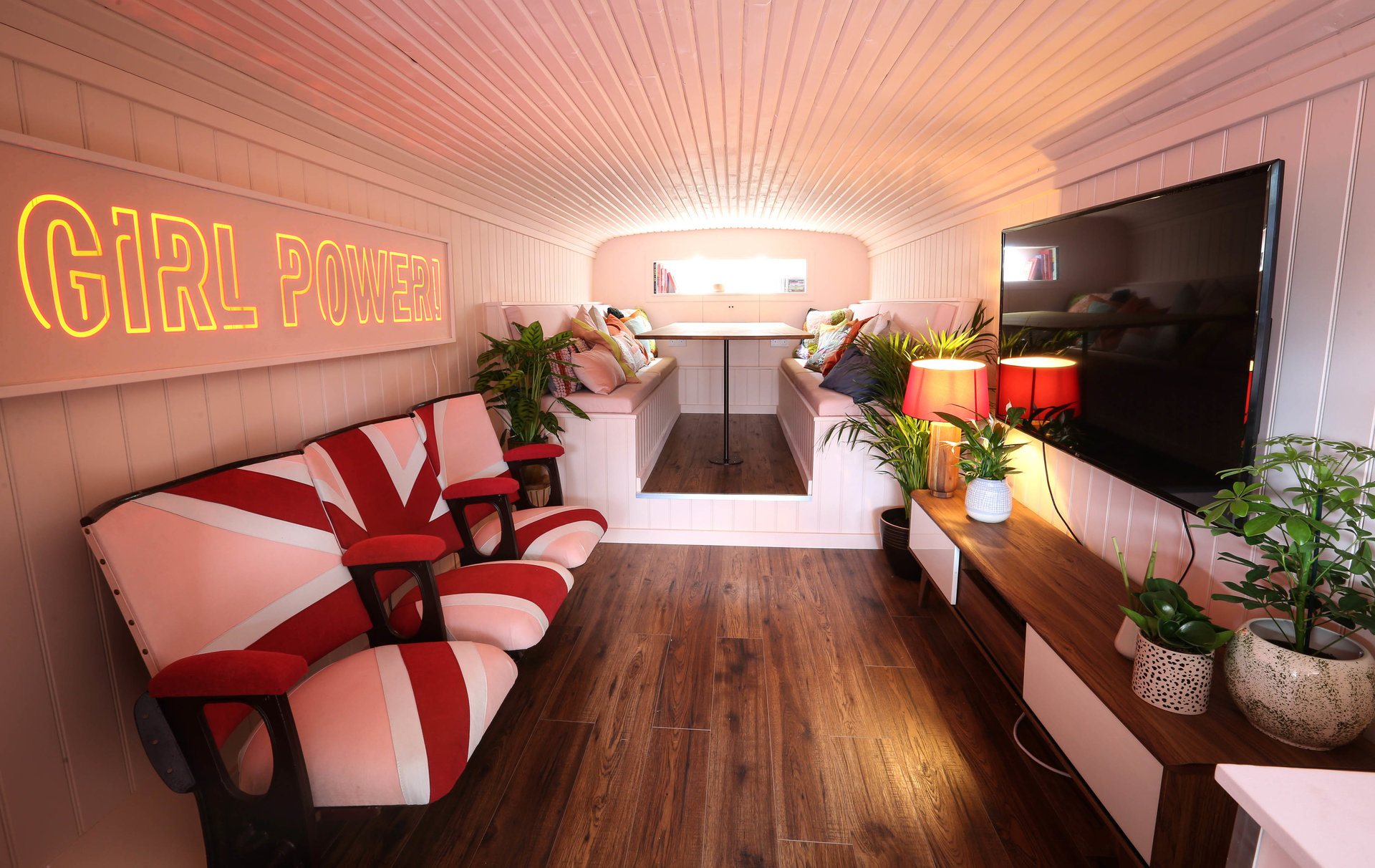 Upstairs, there is a dressing area as well as a bedroom area housing a double bed as well as a single mattress piled with embroidered throw pillows.
Other decorations included a snazzy zebra print carpet, a basket of scrunchies, 90s CDs and magazines, and disco balls.
To offset the '90s throwback vibe, Godley decorated the bus' walls with white wooden panels, chic blinds and light fixtures, and potted plants.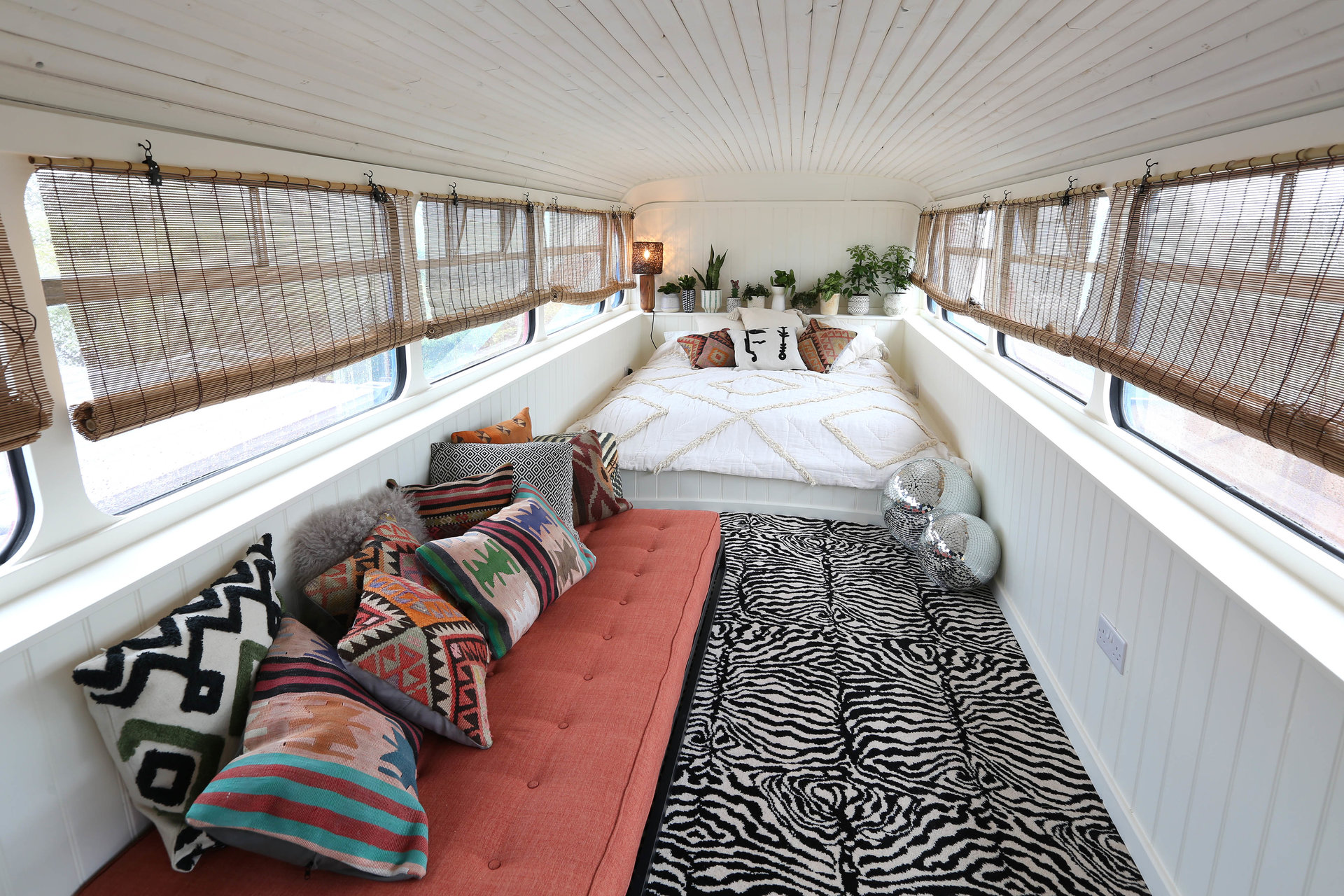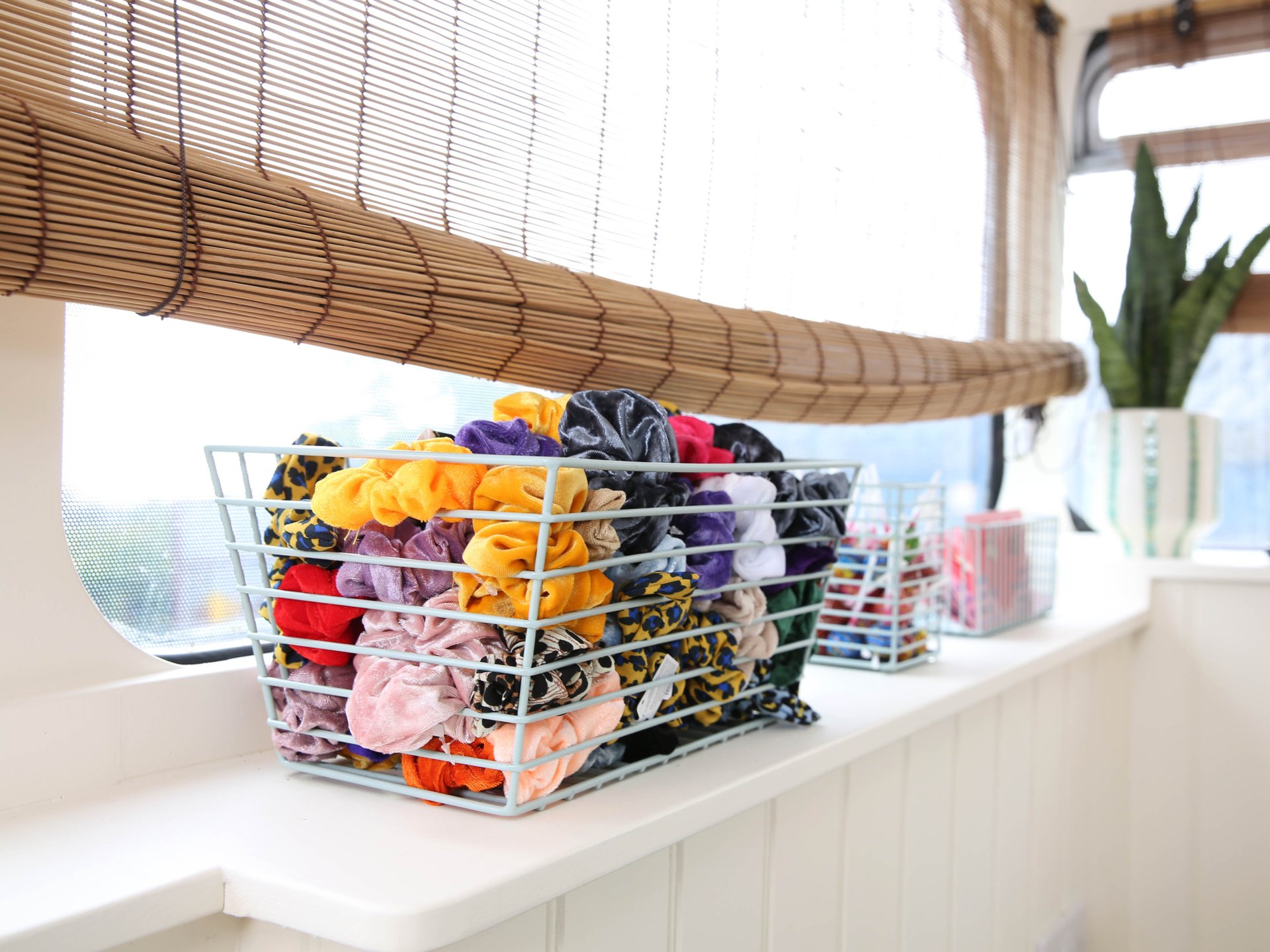 "The driver's seat remains at the front of the bus – sadly no Meatloaf!" quips Godley in her Airbnb description.
Another feature worth noting is that there are no bathroom facilities on the bus itself, though Godley explains there is a temporary bathroom set up a few steps from the bus which includes "a toilet, shower, sink and bathroom, as well as premium toiletries and towels."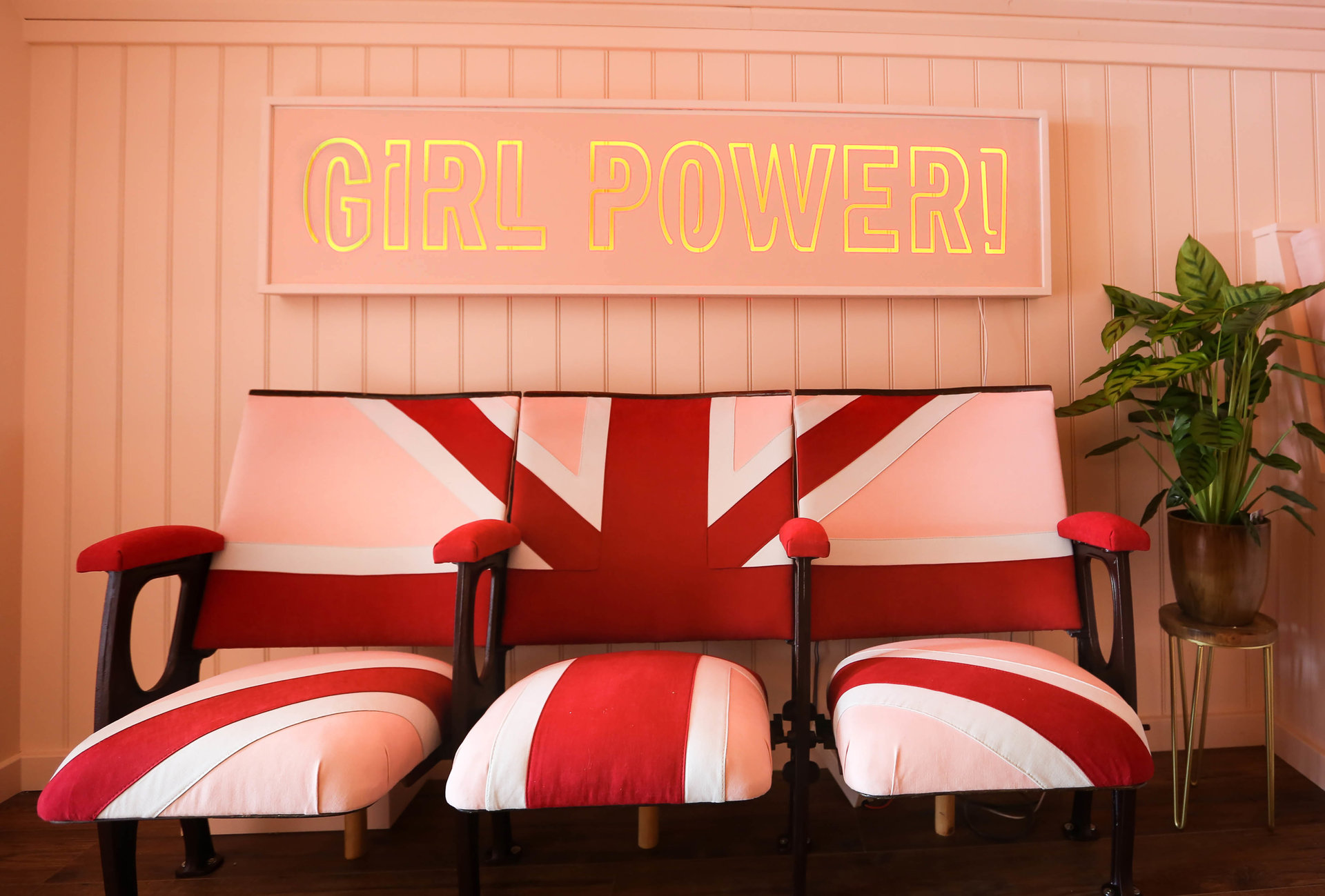 Spice Bus rules include:
No pets
Maximum three guests
No smoking
90s dress code
Double denim permitted
Girl Power essential
Selfies in the driver's seat encouraged
Compulsory rendition of "Goodbye" on check out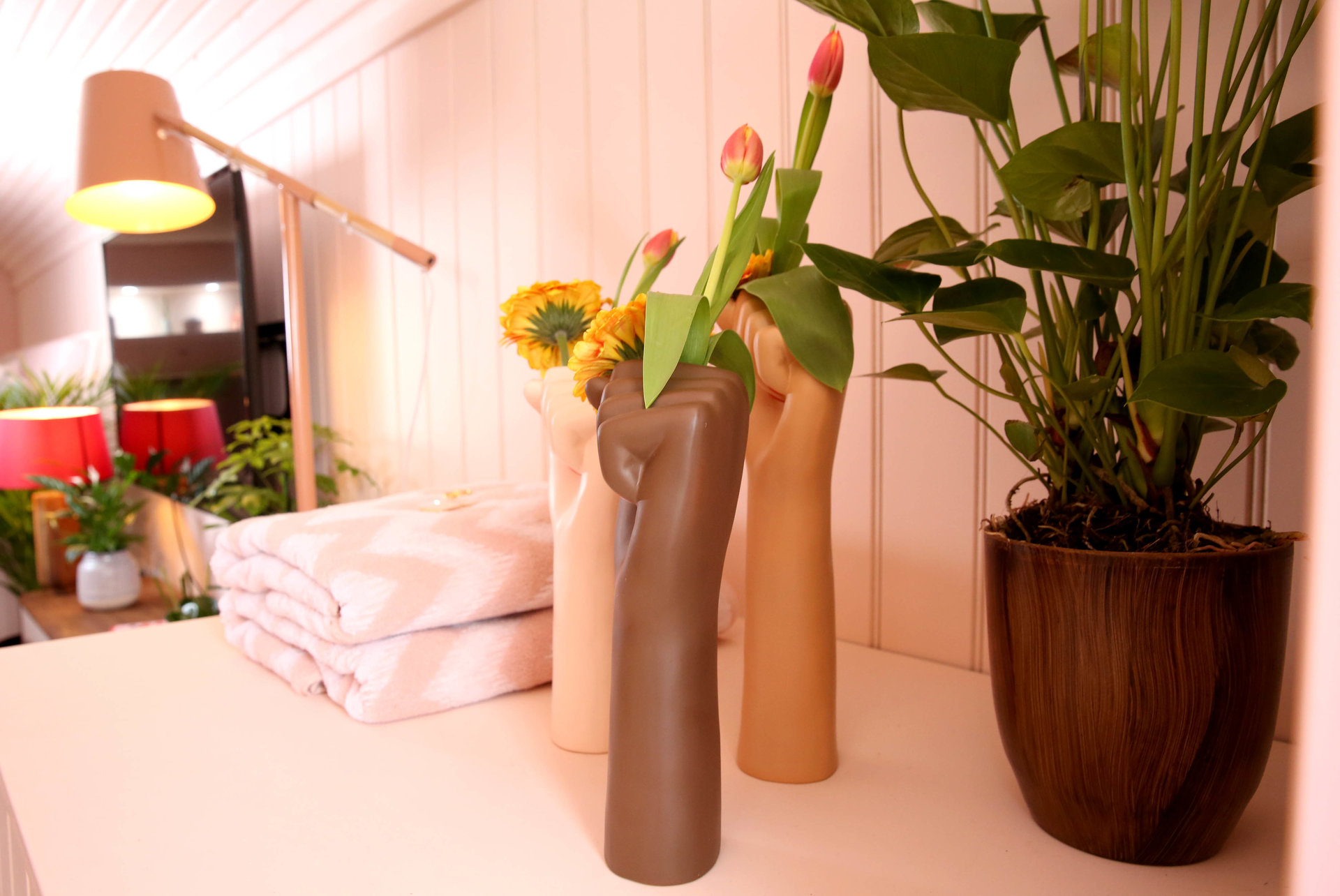 "My parents were subjected to my tone-deaf performances as Baby Spice, and I must have watched the 'Spice World' movie hundreds of times," Godley said of the bus, according to Daily Mail.
"And while I have grown up over the years, I don't think I've ever grown out of my love for them. When my boss mentioned that he was considering buying the Spice Bus I was desperate to be a part of its renovation."
"We've worked hard over the past few months to turn the bus into a home, in keeping with its legacy, and I'm so excited to open it up to the public with the support of Airbnb."
"Being part of this project has been like a dream come true and I can't wait to meet other Spice Girls fans through this experience," Godley added.
Though a night on the Spice Bus costs a mere £99 (~$128), actually reserving it is a little trickier: Godley initially only listed it for rent on June 14 and 15, but has decided to add more dates from 8 a.m. BST on Wednesday May 22. So keep an eye out!
h/t Airbnb, Daily Mail