The introduction of social media and sites like Yelp has given consumers more power than ever before. These days, all it takes is for a review about terrible customer service to go viral, and that business takes a hit. When this happens, the business usually tries to make it right but it appears one restaurant is fighting back.
According to a report from Bored Panda, Get Stuffed, a food establishment in New Jersey, threatened to release a customer's personal information if he wrote a negative review.
The customer, Joe Stephen, took to Facebook to share his experience. Stephen posted several screenshots of his text exchange with the restaurant's customer support representative. In the text messages, Stephen initiated contact to check on the status of his order, after waiting over 45 minutes. However, the CS rep's response was a bit too sarcastic for his liking.
And when Stephen called out the rude response, things took a turn for the worse.
"So, this happened? You ever order food from Uber Eats and get a company (Get Stuffed Jersey) to verbally harass you? I was in the midst of telling them I wasn't rushing them but just checking if the order was delivered," Stephen wrote.
"These texts below are actually wild, I'm laughing at how insane this is," he continued.
The employee said the delay was caused by the inclement weather, but they also added a few insults along the way.
Stephen was called a "douche bag" for being impatient, despite explaining he wasn't aware it was raining. He said the app he used to place his order said it would take 25-45 minutes.
He also pointed out that he's never received such horrible customer service, to which the rep responded, calling him a "Karen."
Again, the conversation escalated after Stephen said he'd be leaving a review about the experience. Instead of being apologetic, the employee threatened to share Stephen's address and phone number.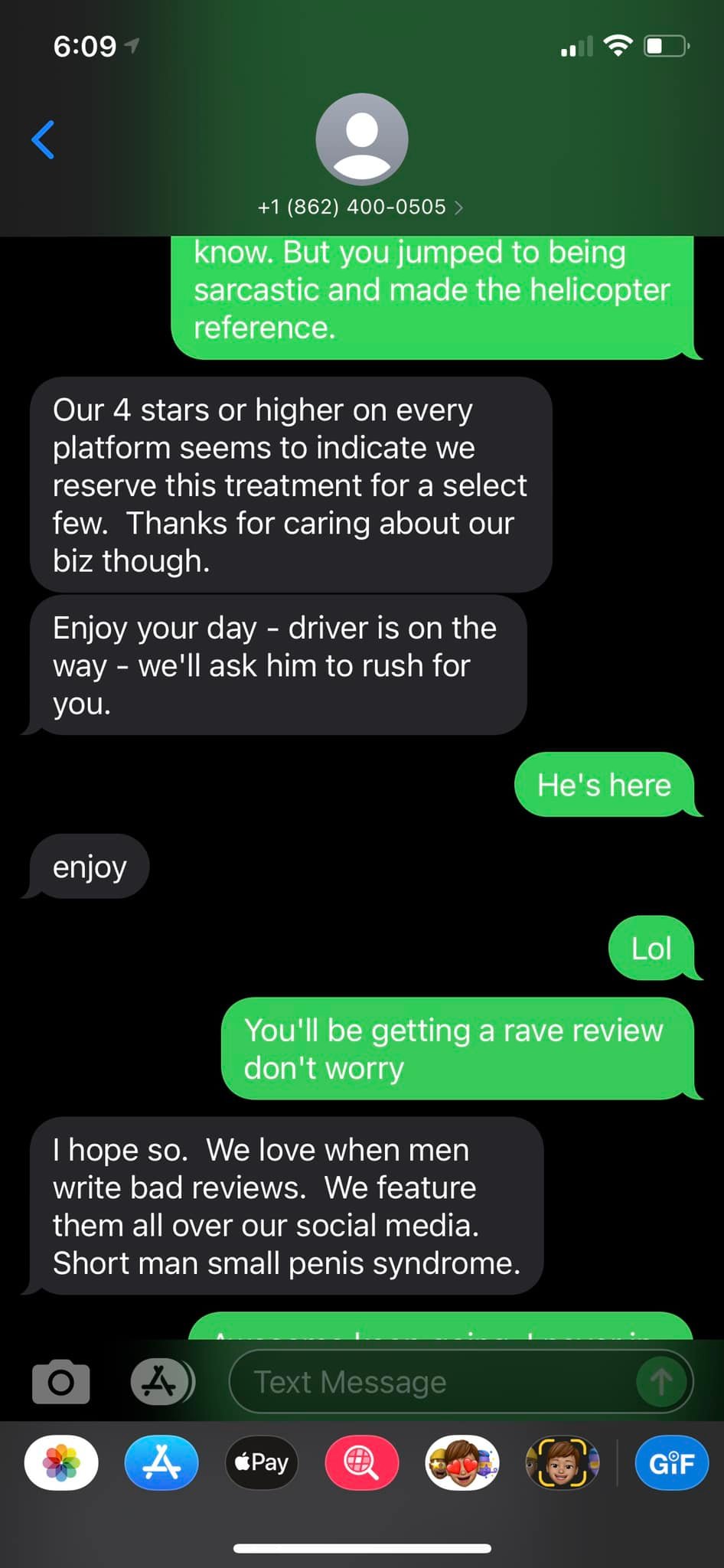 And in yet another unexpected twist, the CS rep commented on the size of Stephen's manhood. "Short man small penis syndrome," they wrote.
In a now-deleted Instagram post, there was a statement from the restaurant, saying: "We've dealt with a few IDAs today. We love customers, we love to serve you, we want you to enjoy your experience. But please don't order a delivery from Union to Montclair at 5pm during a heavy rain event and then berate our staff at 5:40pm demanding to know why it's taking so long. We know you're hungry. We want to satisfy you. But still… Don't be an IDA. Thank you <3."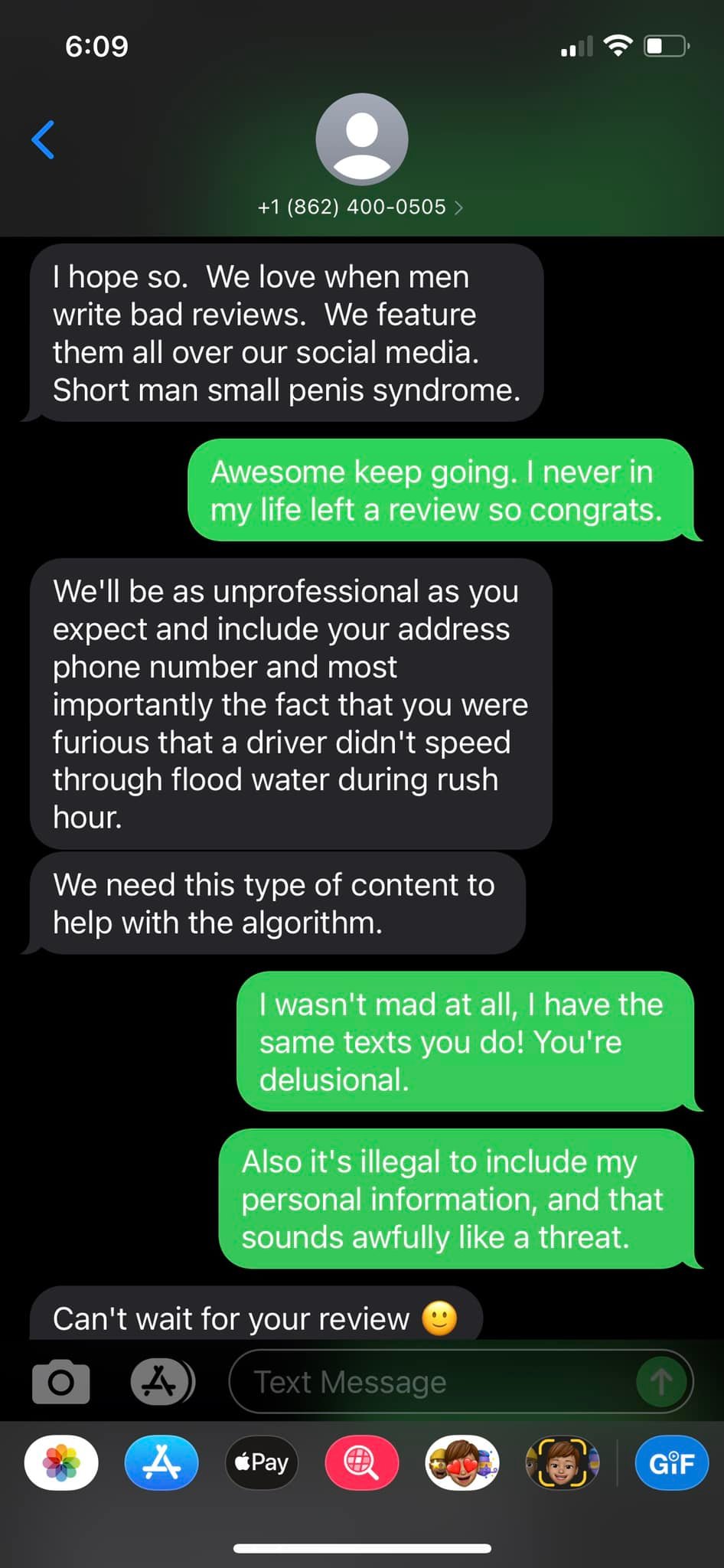 After seeing the post, Stephen shared his screenshots on social media, and that's when Get Stuffed began sharing his information.
Stephen's personal information was shared several times in the comment section of multiple posts. The matter was taken to the police and the restaurant ended up removing the post and comments.
When contacted by NJ Advance Media, Get Stuffed's owner, Sandy Wallace, said the company didn't publish any information about Stephen that wasn't already publicly accessible.