As many who follow celebrity news and pop culture already know, Khloé Kardashian and Tristan Thompson have officially parted ways—again—after he was caught cheating with influencer and model Jordyn Woods. Yes, Jordyn Woods who happens to be best friends with Khloé's little sister, Kylie Jenner. So close that the two have been living together in Kylie's home and Kylie refers to her as "Auntie Jordyn" with her daughter, Stormi.
However, it seems that no friendship is close enough to avoid the inevitable betrayal in Kardashian/Jenner land. Since the news broke, Khloé has confirmed that the incident went down, Jordyn has apparently moved out of Kylie's home and back in with her mother, and one by one, people in the Kardashian's circle have begun unfollowing Jordyn on social media.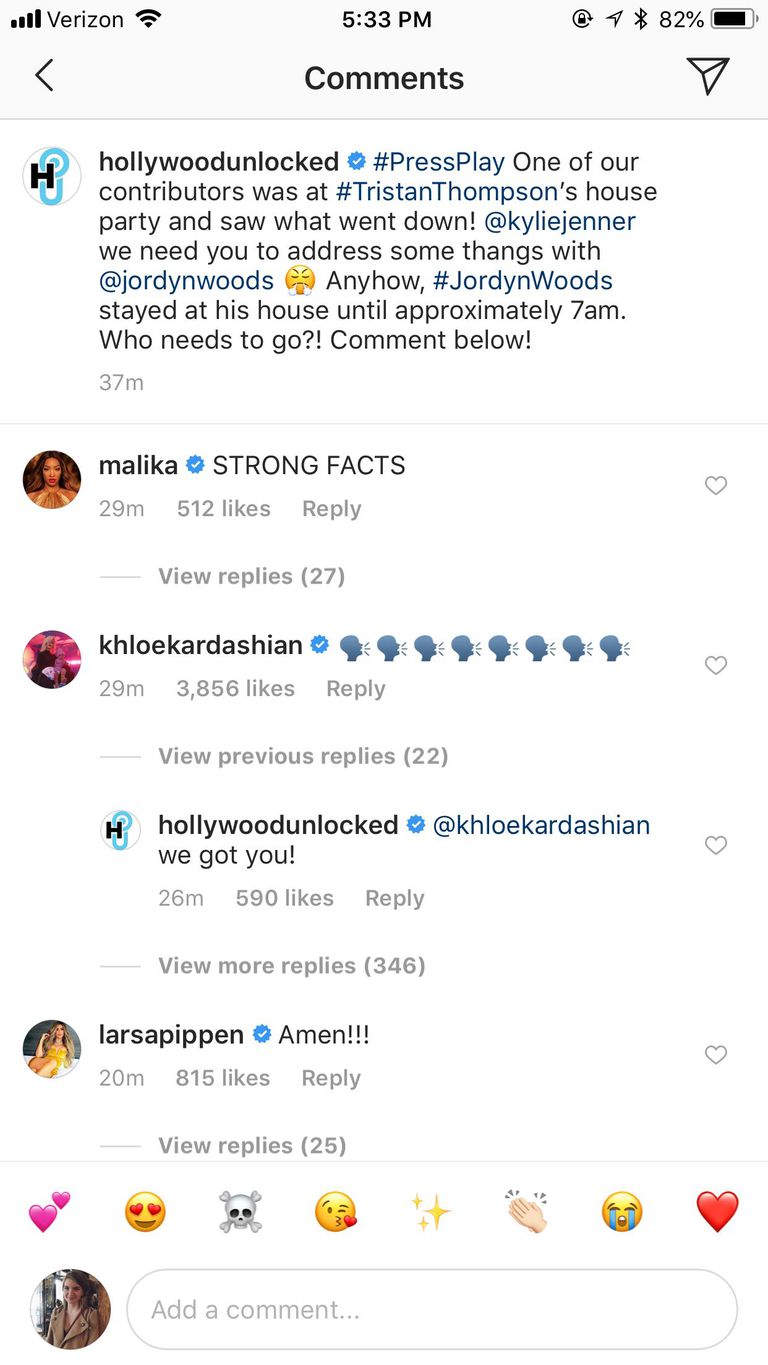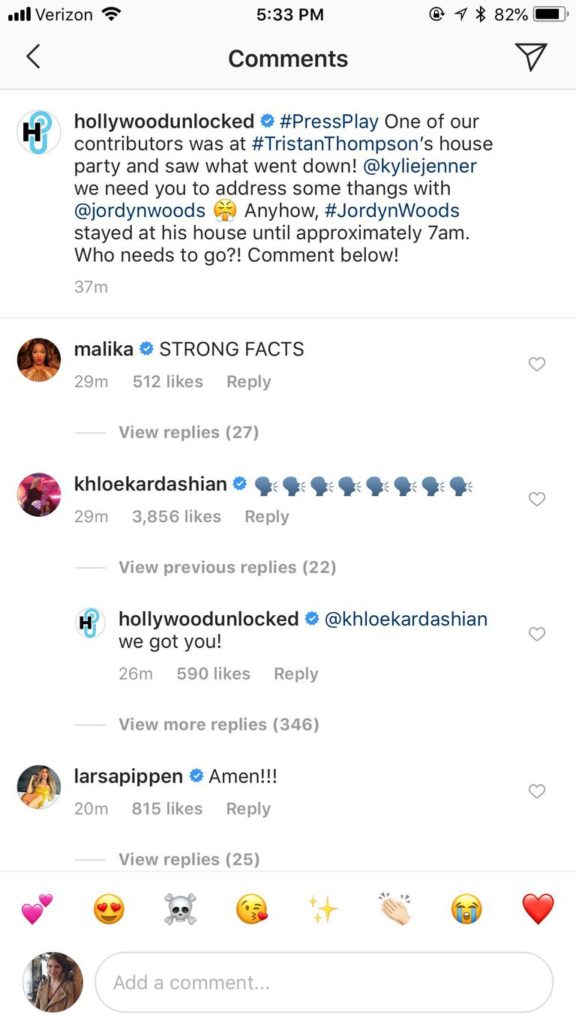 Many people online have come up with hilarious memes and jokes in the wake of the Khloé-Tristan-Jordyn scandal. In fact, it was a fantastic day for meme culture yesterday on Twitter. But, one celebrity decided to make her own joke and got completely roasted for it.
Modern Family actress Sarah Hyland make a quick little joke on Twitter saying, "Seems like Khloe is finally out of the Woods," and, admitted it may be "too soon." However, the joke is corny and on-point. Khloé decided to take Tristan back after he got caught cheating on her with two different women weeks before she gave birth to their daughter, True.
Seems like Khloe is finally out of the Woods… that was too soon. I apologize.

— Sarah Hyland (@Sarah_Hyland) February 20, 2019
While the joke makes a sh*t ton of sense, some people on Twitter felt it was insensitive to make fun of someone who is going through something like this, in which the family is being torn apart publicly.
delete this tweet oh my 🤦🏾‍♀️😭

— inês (@akaBlackie) February 20, 2019
https://twitter.com/LoriCam33976873/status/1098297847492034560
That was mean. Really mean. Her feelings don't matter as much as yours? The person who speaks out on how cruel people on twitter can be to others. #MeanGirlsSuck #karma #TeamKhloe #YouKnowBetter

— eFab 💙🌻🌻🌻 (@efabLiz) February 20, 2019
TSK TSK Sarah.

— Maria DiNapoli (@Buttahflah) February 20, 2019
You didn't

— ¹³taejincember miranda⁷ // KAYTEE IS ON REST (@jikoomk) February 20, 2019
No need to make jokes at the expense of another woman's pain for the sake of likes. Didn't you say online bullying affected you? How is this any better?

— Cherry Mendoza (@cherry_baby92) February 20, 2019
This is NOT uplifting other women! You should be ashamed of yourself. I would hope something like this doesn't happen to you.

— sarahlee24🦖🇮🇹 (@sarahlee243) February 20, 2019
All these reports that you had such a problem being bullied and yet here you are being one.

— Mom of the Beer (@Relocatable) February 20, 2019
Ouch, Sarah. Sorry girl, I thought it was pretty funny.