Unbeknownst to many, Twitch is one of social media's fastest-growing platforms. The live-streaming format is meant for anything, but has been heavily adopted in the gaming world.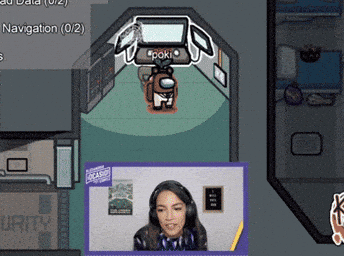 The platform has seen extra exposure in recent months since U.S. Rep. Alexandria Ocasio-Cortez joined. Her October 2020 stream was one of Twitch's biggest ever.
And that's just one way to use the platform.
A 26-year-old user from Los Angeles has found another way to utilize Twitch and it is making him thousands.
Rising in popularity are "sleep streams," which are exactly what they sound like: you stream yourself sleeping. However, user Asian Andy is monetizing his sleep stream and having surprising success doing so.
In one night, Andy made $16,000 from an interactive sleeping experience.
Andy shared how he made his money.
During seven hours, Andy's Twitch viewers were able to "donate" loud sounds and the text-to-speech feature to try to scare him and/or wake him up.
It worked. People really pooled $16,000 together to give this man a miserable night's sleep.
There were some stressful moments, but we think the $16,000 made up for it all.
At the end of his hours-long stream, Andy shared his gratitude with his viewers.
"Thank you so much I used to drive Uber for $16 an hour."
Andy already has his next streaming idea in mind:
New IRL streaming trend going on, hot tub streams. I see tons of girls getting views doing this, wonder if I'd be as successful.

— Asian Andy (@AsianAndyFilms) February 8, 2021
Do it, Andy. Make your dreams come true seven hours at a time!