Celebrities, by nature, are admired, mimicked, and hated. Constantly being in the spotlight also means every move is dissected by armchair experts and critics around the world. It's incredible how many folks go out of their way to insult famous people they will literally never see with their eyeballs.
And while most of the time celebrities just let things slide—it's impossible and pointless to respond to every hater and troll, after all—sometimes they clap back with a fire and fury described best by the following gif: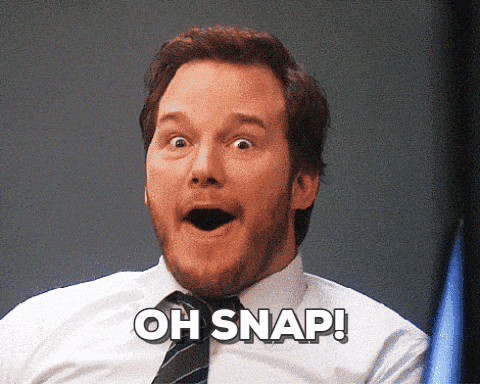 You know what they say. Hell hath no fury like a celebrity scorned.
1. Cardi B dragging an Instagram troll for criticizing her baby shower:
View this post on Instagram
2. Chrissy Teigen responding to someone shading a photo of her breastfeeding:
3. And replying to someone calling her ugly:
thank u babsy beatz I am glad i did well for u last night pic.twitter.com/mUv77mKCkJ

— christine teigen (@chrissyteigen) June 22, 2018
4. Ariana Grande clapping back at a fan who accused her of cheating on Mac Miller:
5. And also responding to someone who said they'd skip the song "Pete Davidson":
6. Annnnd clearing the air @ someone who was giving her a hard time for breaking up with Mac Miller:
— Ariana Grande (@ArianaGrande) May 23, 2018
7.  Kim Kardashian responding to someone who called her self-absorbed:
8.  And superbly replying to Lamar Odom's comments about Khloé:
9. Oh and also the time Kim wore these braids, people called her out for cultural appropriation, and Lindsay Lohan got involved (and roasted):
10. John Mayer giving an A+ reply to this rando:
View this post on Instagram
11. Pink dragging a troll who criticized her Super Bowl performance:
12. Khloe Kardashian clapping back at someone who said her baby wasn't cute:
13. And also calling out Kourtney's now ex-boyfriend, Younes, for his "boys trip":