If you live in a big city, you've probably come across homeless people.
And these days, you may have also noticed the rise in anti-homeless architecture, things like spikes on sitting areas, or extra armrests in benches. It's all designed to keep people from sleeping in public areas.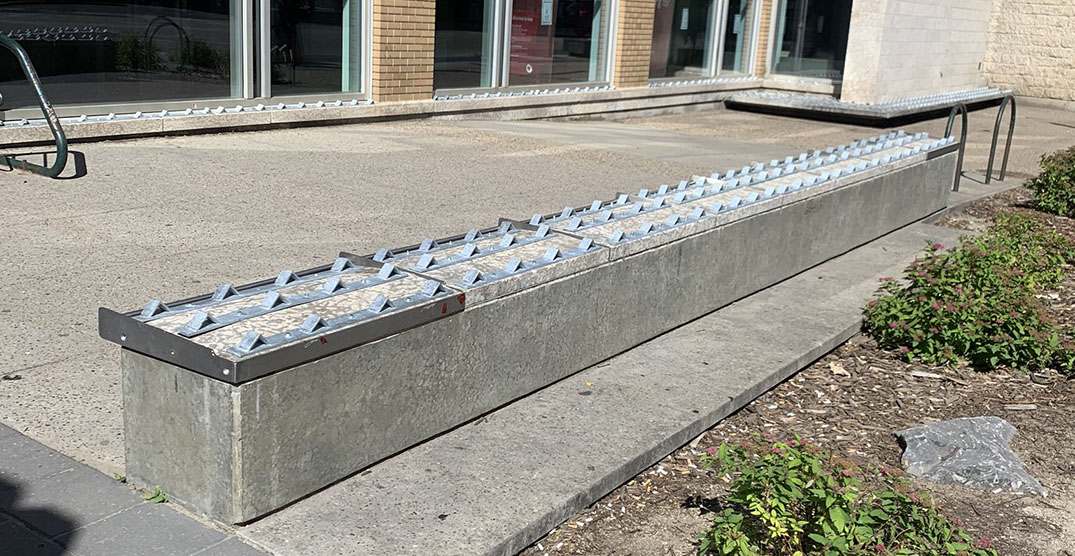 It's also pretty gross. These measures have drawn protests from activists who have sometimes resorted to pouring concrete on anti-homeless spikes to prevent them from working.
And recently, a housing nonprofit in Vancouver, Canada, decided to flip the anti-homeless concept on its head.
RainCity Housing designed a new bench that encourages people to sleep on it.
Not only do the new benches not have extra armrests, they can also be converted into makeshift shelters to help people escape the elements.
RainCity designed the benches with the Spring Advertising agency and installed them around Vancouver.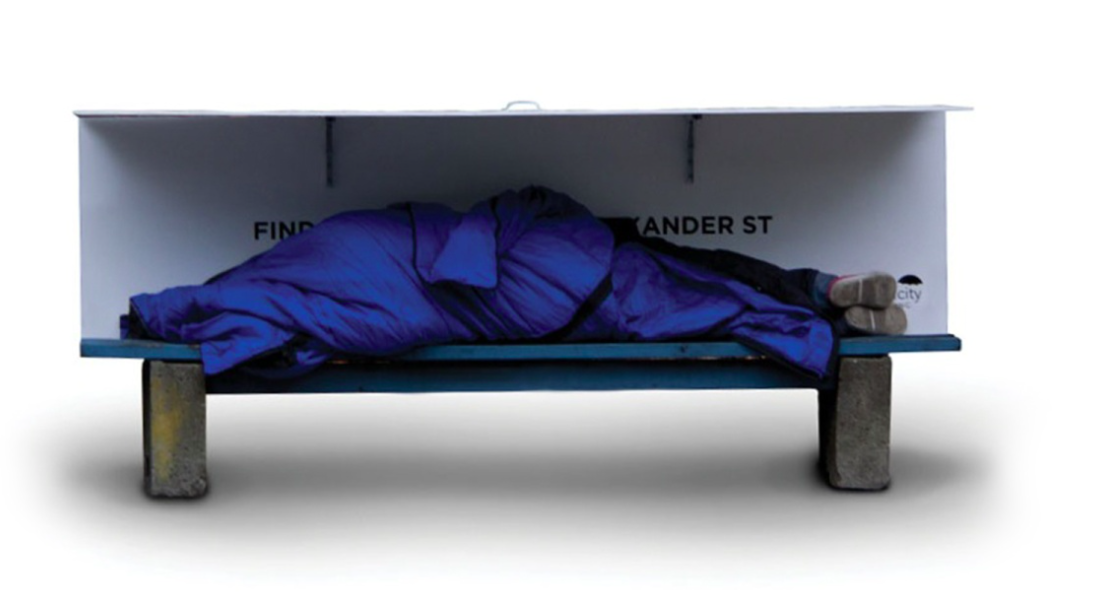 On Spring Advertising's website, they said that they "created a transit bench that transforms into a temporary shelter for those in desperate need."
And shelter is needed in a city like Vancouver, where it rains an average of 164 days a year.
The goal of the campaign is to provide shelter while also pointing homeless people to services that RainCity offers.
In an interview with Metro.Us, Spring's creative director Rob Schlyecher said the reaction from the public was "far greater than we expected."
He added: "Here in Vancouver it has been shared almost five times as much as a story about the signing of a major hockey star to our local NHL team."
They don't have plans to expand the design to other cities; he called the benches "a small step in a big issue."
"They need a safe place to sleep."
Here's a video showing off the benches.
h/t: Bustle