Unless you've been in a coma, you probably know that Taylor Swift is going on tour next year. Swifties have been jamming the internet, trying to get tickets for "The Eras" tour, Swift's first tour in years.
The presale rush was frantic, to say the least, as fans flooded Ticketmaster's site. And it didn't go well.
On Tuesday morning, Ticketmaster was trending on Twitter as complaints rained down from Swifties.
Lots of people couldn't even access the site.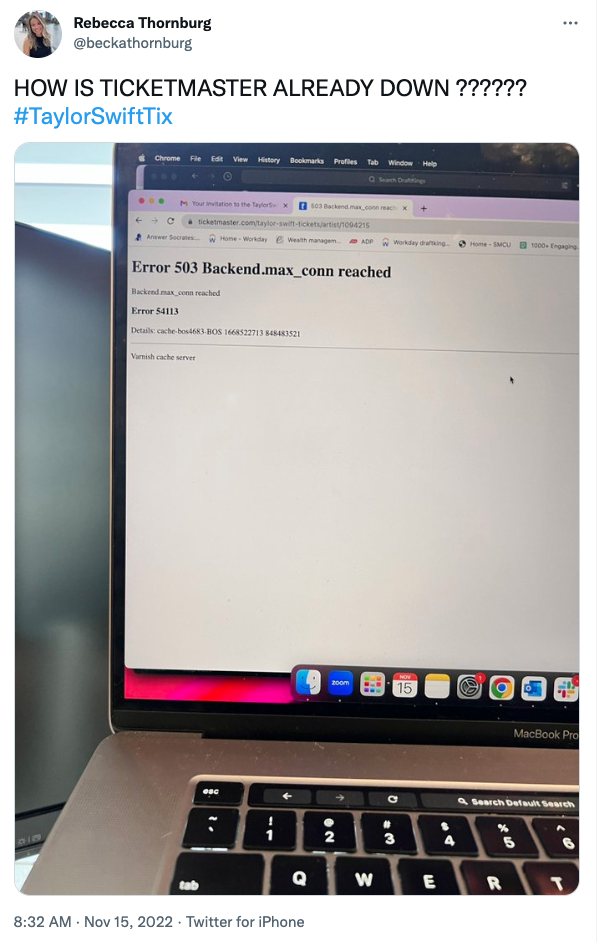 And then on Thursday, all hell broke loose after Ticketmaster announced that they were canceling all public ticket sales of her tour.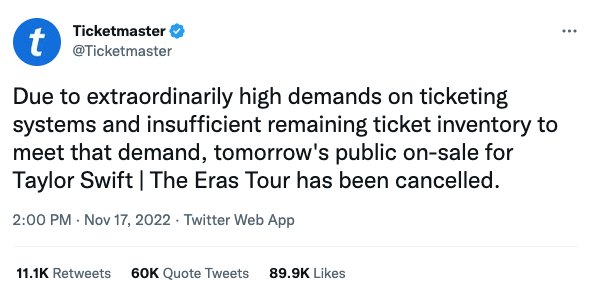 They followed up with a blog post (which has been removed) on their website, saying that a "record number of fans" during two presale events Tuesday and Wednesday overwhelmed their site.
They said that more than 2 million tickets were sold on Tuesday alone, which was the most ever sold in a single day for an artist.
Of course, fans were furious. Some coped with humor.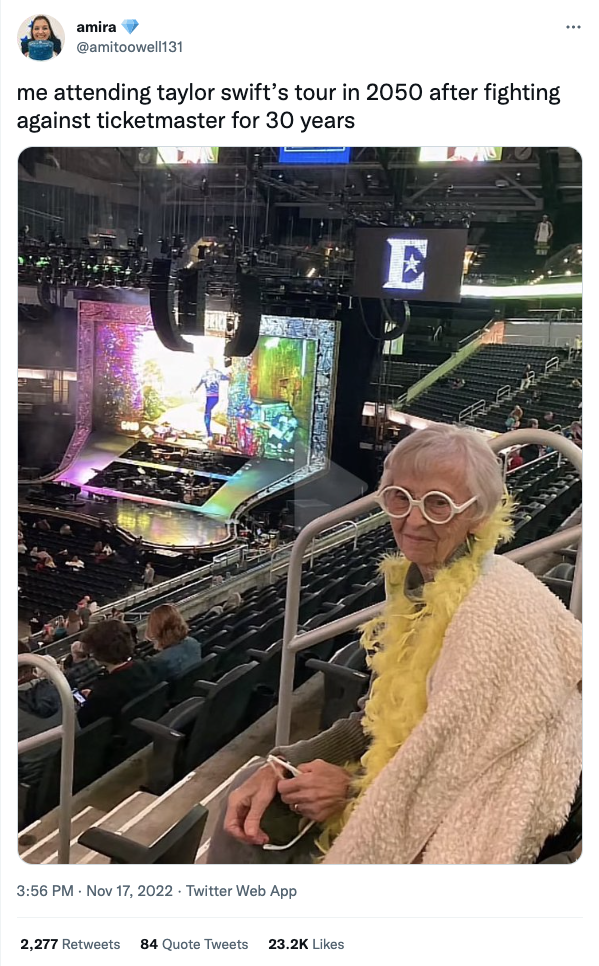 Others predicted this could be the end of Ticketmaster.

It's important to note that Ticketmaster, which dominates the music industry, has been hated for a long time.
It's basically a monopoly, especially since it merged with Live Nation, and its fees are exorbitant — sometimes amounting to more than 40 percent of the ticket price.
Swifties learned this the hard way. One fan got charged $121 in fees for their ticket.
Those fees have hit lots of other tours, too.
Blink-182 fans were furious to discover that tickets reached up to $600 in some cities.
And this fight with Ticketmaster has been going on for a long (long) time. Back in 1994, Pearl Jam tried to take on Ticketmaster and ended up testifying before the U.S. Congress about their fees.
But nothing ultimately happened and Ticketmaster is still the 800-pound gorilla in the music industry. We all hate them, but sadly, we have to deal with them.
Some politicians have noticed the commotion and have been calling out Ticketmaster.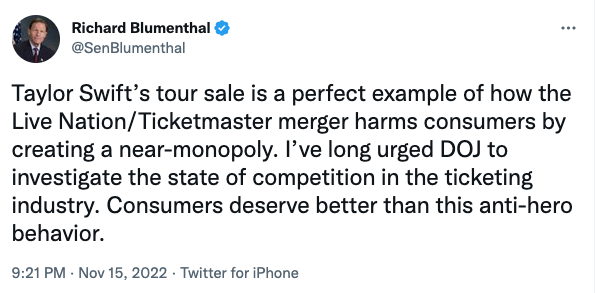 And Sen. Amy Klobuchar wrote a letter to Live Nation Entertainment, Ticketmaster's parent company, saying that she has "serious concerns about the state of competition in the ticketing industry and its harmful impact on consumers."
"Ticketmaster's power in the primary ticket market insulates it from the competitive pressures that typically push companies to innovate and improve their services," she wrote. "That can result in the types of dramatic service failures we saw this week, where consumers are the ones that pay the price."
h/t: BuzzFeed News