Are you very, very, very bored and have an abundance of animal print clothing in your home? Consider taking part in the "Tiger King Challenge," the latest Tiger King meme and way for folks to pass the time until we can all leave our houses again and resume our lives. On Instagram, people are putting a LOT of effort into recreating Joe Exotic and Carole Baskin's eccentric fashion ensembles—and of course, paired with pets, stuffed animals, or people dressed up as tigers. Here are some of the best.
People on Instagram are breaking out their animal print to take part in the Tiger King challenge:
1. Loving These Glasses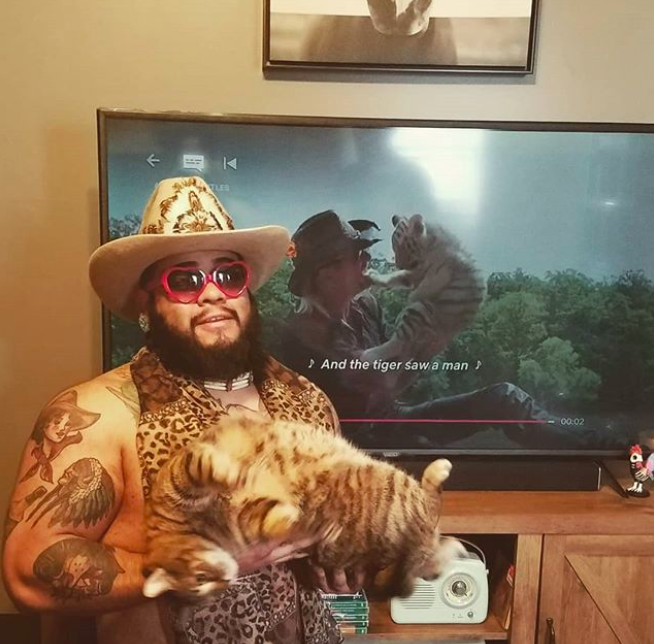 2. That Smug Look
3. Animal Prints For Days
4. Classic Jacket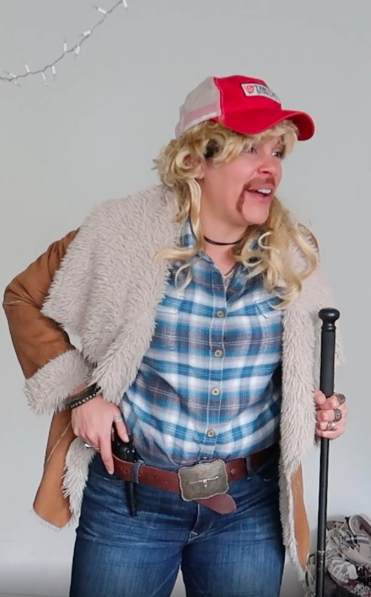 5. Pensive In The Wilderness
6. With Big Dogs Instead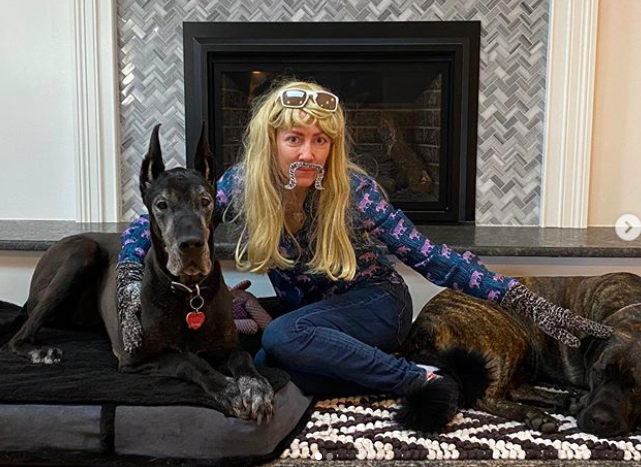 7. Getting The Family Involved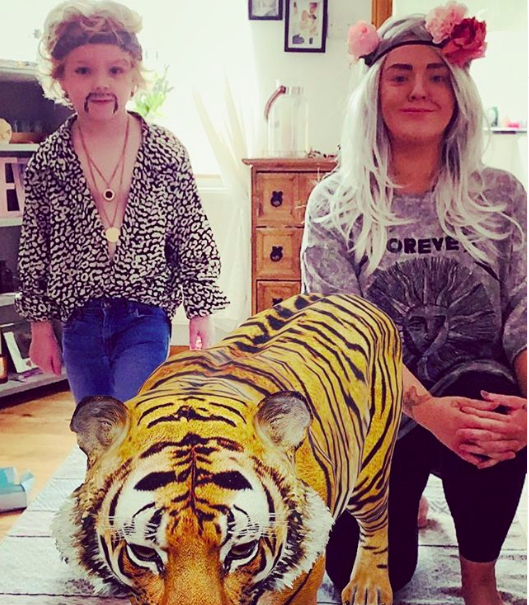 8. Big Cat Swag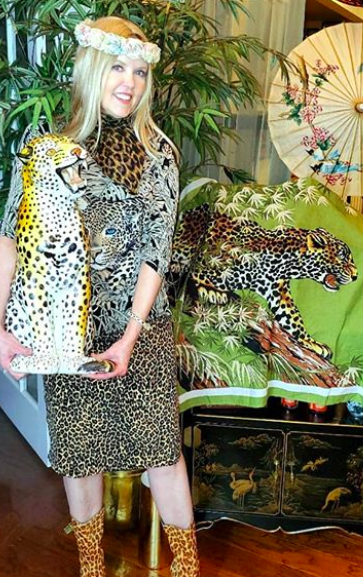 9. Nice Touch With The Nerf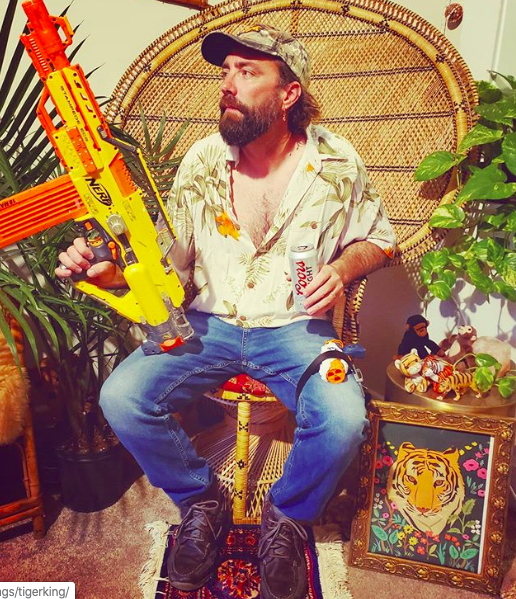 10. So. Much. Leopard.