It's hard to have any sympathy for cheating boyfriends, but it is funny imagining how much more difficult things get for them. I guess technology makes it easier to connect with random hookups. That's about the extent of the benefits. All digital records are evidence against you, and all it takes is one photo going viral. You're busted.
Twitter user @KenyDaNinja discovered her boyfriend was up to no good when she saw a photo of a bod she recognized. The picture was shared by another woman on Twitter with the handle @rhiannatxylor.
She's hugging a man whose face is covered. His body is definitely not covered, and she wrote, "Men with this physique really do something to me." She has that in common with @KenyDaNinja, because that body was very recognizably @KenyDaNinja's boyfriend's.
The image was popular even before anyone realized the cheating angle, so @KenyDaNinja saw it! She tweeted that she was "livid" to see her boyfriend's photo on Twitter with another woman. Shirtless.
You can all guess what happened next: @KenyDaNinja and her boyfriend got into it, and she tweeted that he was claiming its an old picture. That's when Twitter got on the case.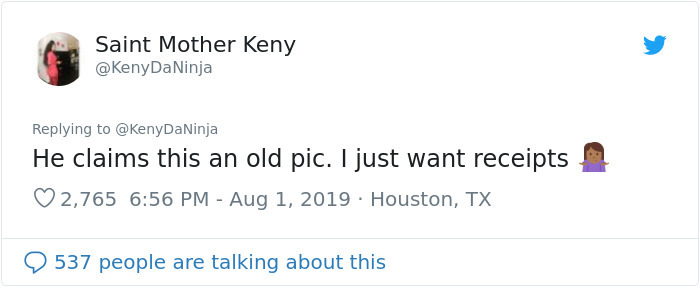 There were only a few identifying details in the image (aside from the very defined torso), so a few amateur Sherlock Holmeses deduced the place the photo was taken and around when, too, by zooming in on the magazines in the background.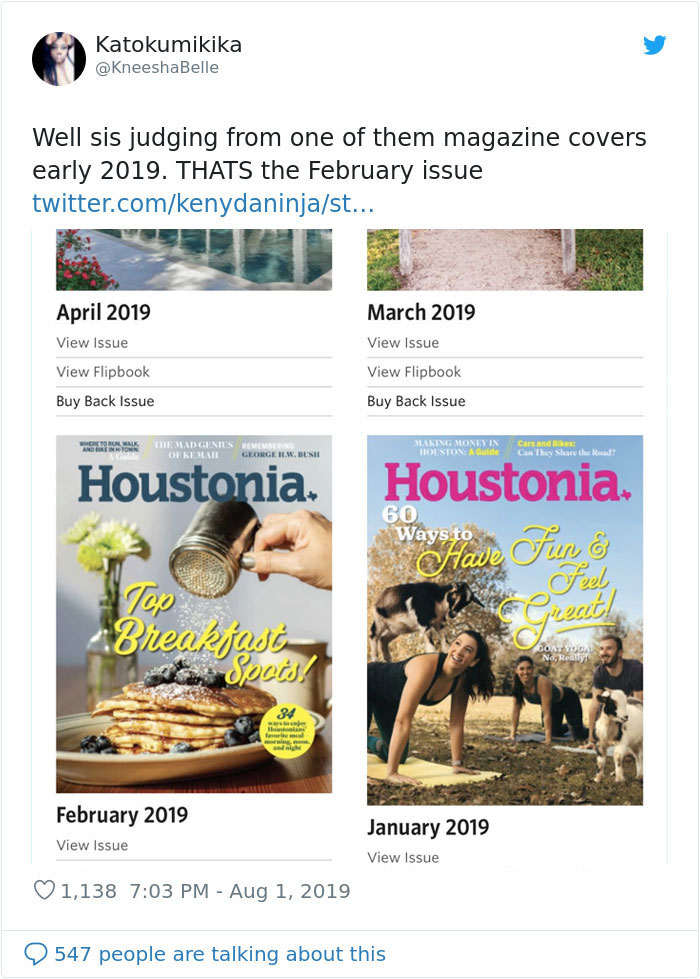 But the real crack in the case came when

@

TaeloreeeB

caught wind of the story. She was the woman who took the original photo, and allegedly she didn't know that she was party to cheating and was happy to provide receipts for the encounter.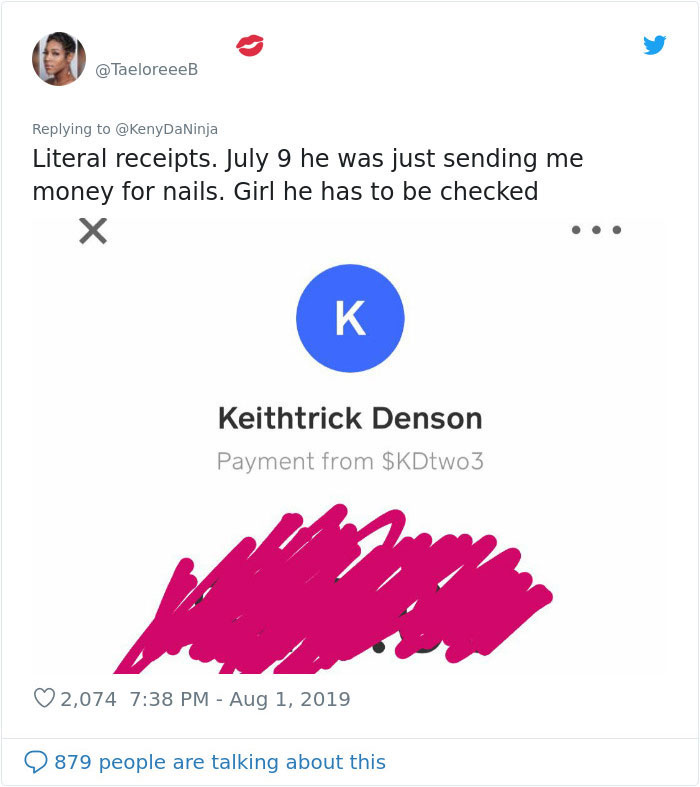 It's actually kind of heartwarming to see two women coming together instead of attacking one another.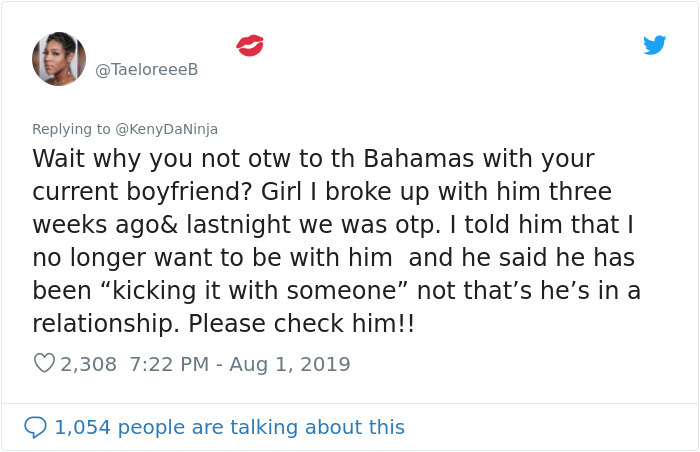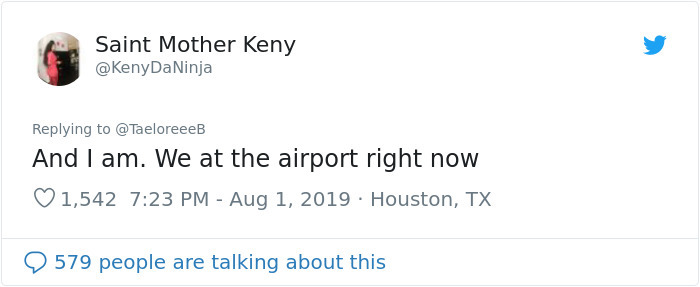 Imagine being at the airport on your way to a romantic destination vacay with your boyfriend and you see on Twitter he cheated. Truly, a nightmare. It was very entertaining for everyone else, however: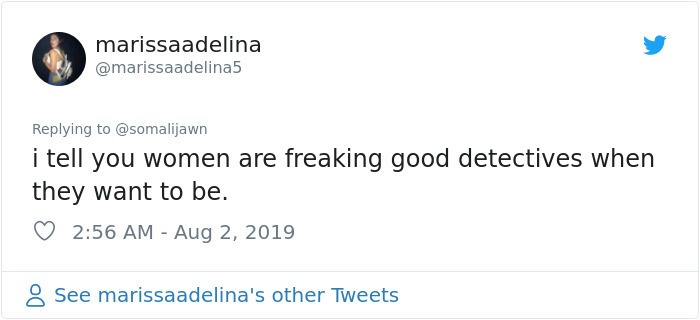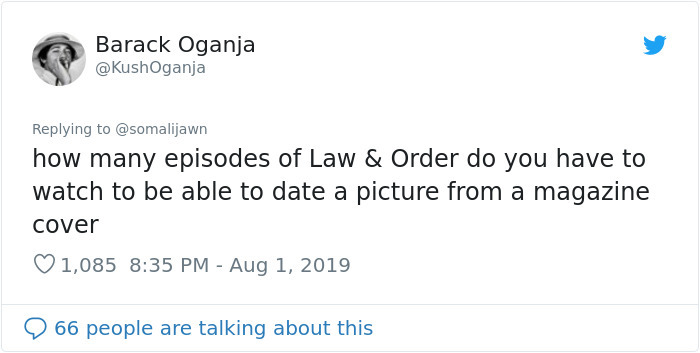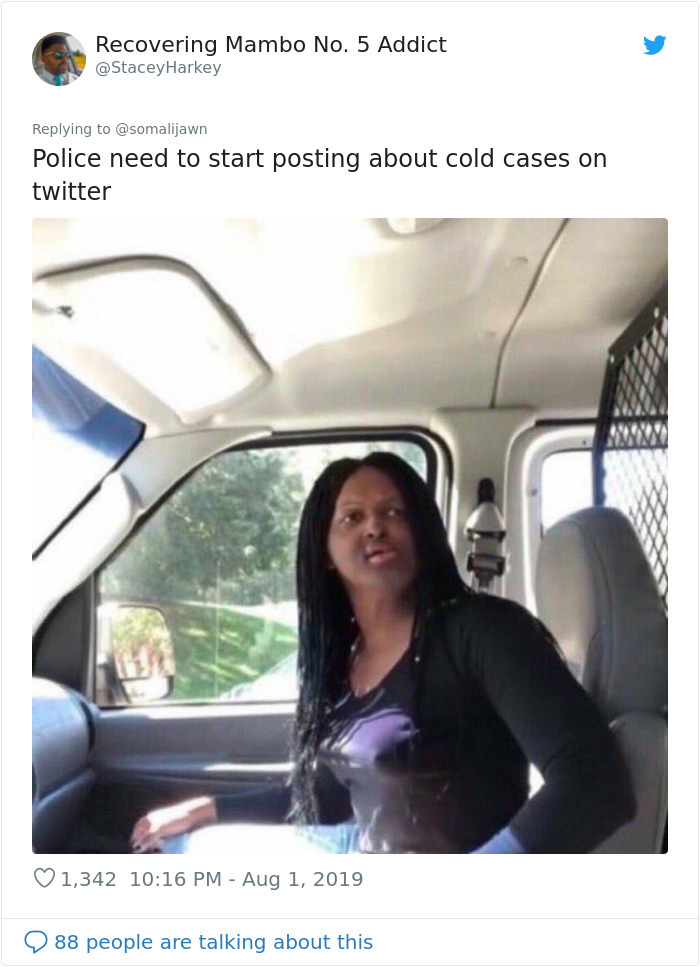 And it brought up a few questions: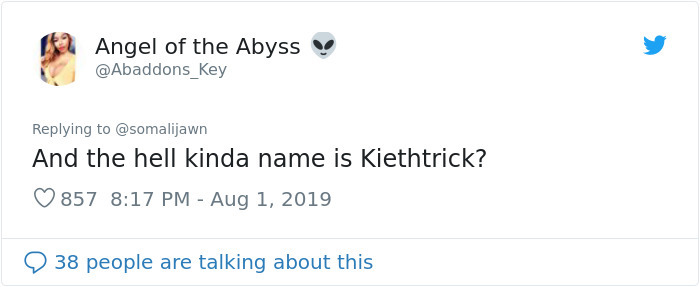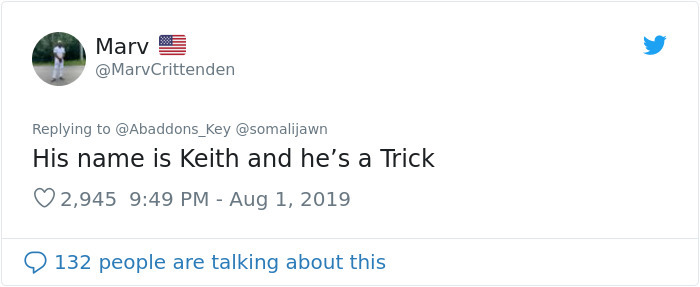 Some people are suspicious of the original photographer, suggesting she knew everything wasn't entirely on the level. Otherwise, why would she have hidden his face? Maybe she wanted him to get busted while retaining plausible deniability. If you really want to keep something private, you don't share naked pics around.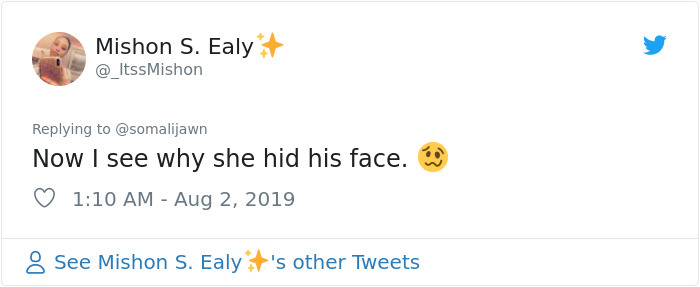 Some people suggested that @KenyDaNinja get her revenge now that his shady a** has been exposed. Maybe dump him in the Bahamas?
What's kind of crazy is that it looks like she went to the Bahamas with Keith the Trick anyway:
Let me board this flight 😩 bye y'all..

— Saint Mother Keny (@KenyDaNinja) August 1, 2019
Hey, it's her life. Relationships are complicated. And he is extremely hot.