A Hadley woman is facing several felonies after unleashing a swarm of bees on Hampden County Sheriff's deputies while they were serving an eviction notice in Longmeadow, Massachusetts.
Rorie Susan Woods, 55, of Hadley, showed up to the court-ordered eviction in her Nissan Xterra where she then hopped out of her SUV and began releasing the bees from manufactured hives while a deputy tried to stop her.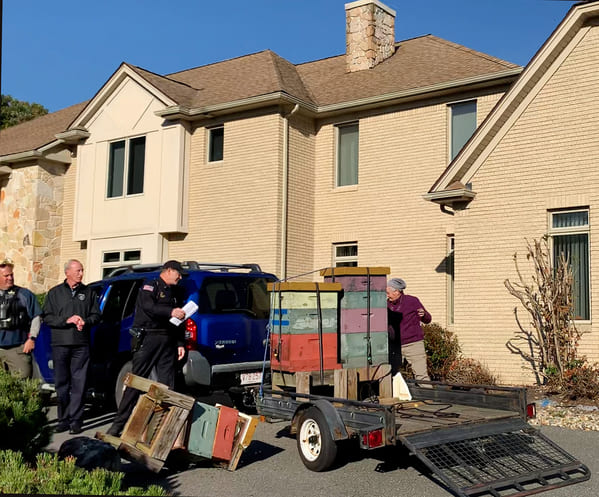 The bees ultimately escaped after Woods smashed the styrofoam lid to one of the hive towers. She then flipped over the entire hive, agitating the bees and resulting in them swarming the area and stinging several members of the Sheriff's Office.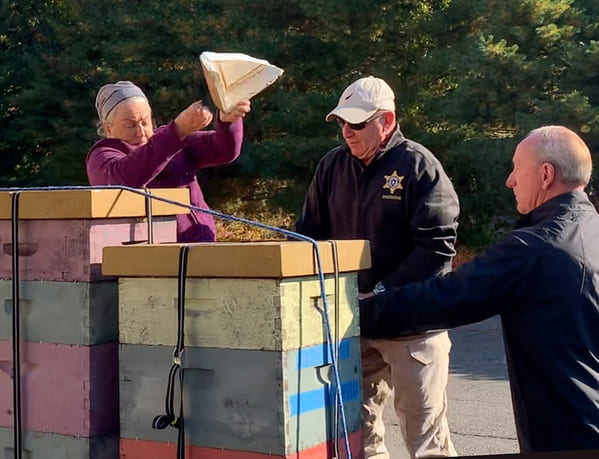 Deputies swiftly intervened and arrested her as she was moving a hive closer to the home. Woods was somehow able to put on a beekeeper's suit during the chaos, protecting her from beestings, but the deputies weren't so lucky.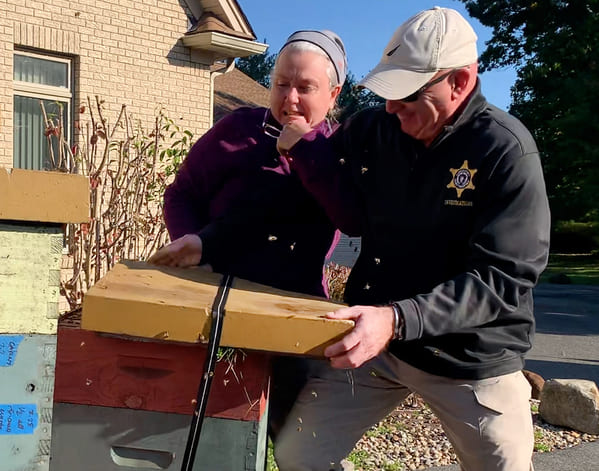 According to a Facebook post from the Hampden County Sheriff's Department, "One of the officers attempting to stop Wood from opening the cage was reported stung in the face. Woods, who was arrested on the site, didn't seem to care about the officers who were allergic to bee stings."
Woods didn't seem too concerned. "Oh, you're allergic? Good," Woods reportedly said.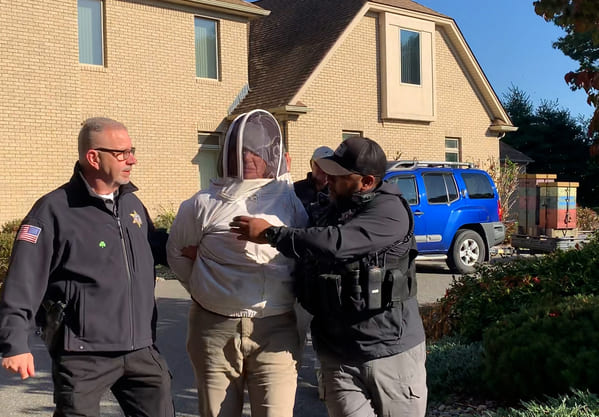 "We are always prepared for protests when it comes to evictions, but a majority of the groups who protest understand that we are just doing our statutory duty by state law," said Sheriff Nick Cocchi.
"But this woman, who traveled here, put lives in danger as several of the staff on the scene are allergic to bees. We had one staff member go to the hospital and luckily, he was alright or she would be facing manslaughter charges. I support people's right to protest peacefully but when you cross the line and put my staff and the public in danger, I promise you will be arrested."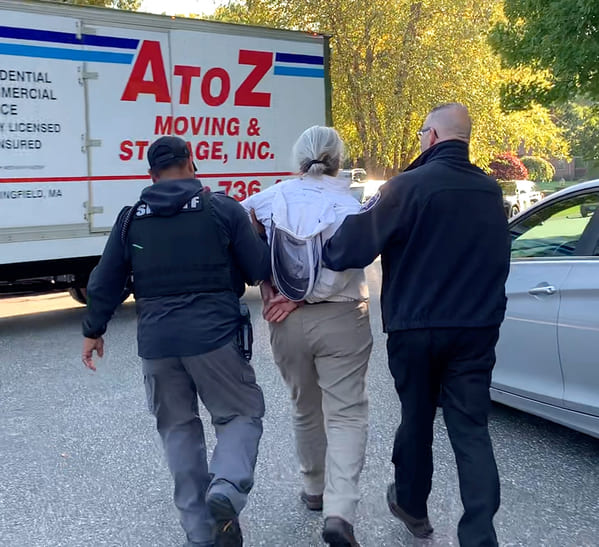 In the end, Woods was arrested, arraigned, and released by a judge without having to post any bail. She will appear in court at a later date. Several staff members were stung and thousands of honeybees were killed. People in the neighborhood who are allergic to bees were put at risk for no good reason.