The global pandemic has people thinking about two things: Snacks and death. And this gloominess is apparently even affecting the younger generation.
According to a Twitter user named Matt Scalici his (presumably at least somewhat goth) child recently mused that the tombstones of the future would feature animated GIFs to bring comfort and lulz to the bereaved.
My 12-year-old just said she thinks eventually they'll be able to put gifs on tombstones. Obviously, please quote tweet with the gif you will put on your video tombstone.

— Matt Scalici (@MattScalici) July 30, 2020
Never mind the fact that this technology certainly already exists, it does raise the question: What GIF would you choose to repeat on your tombstone until the end of time? Would it be Surprised Guy? Kombucha Girl? Or maybe something appropriately somber like James Van Der Beek crying for all eternity.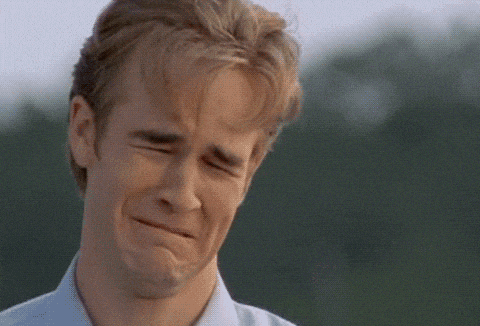 Here are people's top choices for GIF headstones.
1.
go with the classic https://t.co/UQ8Prwxn9e pic.twitter.com/Guzt8Wn5Nw

— Cheeks Clappington III (@DiabolicalGrin) July 30, 2020
2.
Show me your tombstone gifs, people!

Mine: https://t.co/ZCkvoyAV8S pic.twitter.com/aY3Z2Xh1Kq

— Charlie Knight [they/them] (@CKnightWrites) July 30, 2020
3.
— Rick Wilson (@TheRickWilson) July 30, 2020
4.
My tombstone gif: https://t.co/nOgZsfFU0M pic.twitter.com/OmuNQpZgBJ

— SkyeStang (@Skyestang) July 30, 2020
5.
lot of great options but come on https://t.co/8JvQYeAs8N pic.twitter.com/QmmYfm6X5M

— sagar⁷ (@SagarBiswas_) July 31, 2020
6.
Probably a little something like this https://t.co/Fp8r8Do7hw pic.twitter.com/A8HrjfY2Kk

— Cameron (@CameronH_18) July 31, 2020
7.
— ⚒⚒⚒Mick ⌨🖱🇬🇧🏴󠁧󠁢󠁥󠁮󠁧󠁿🇪🇺 (@geoffpeters224) July 31, 2020
8.
I'm torn… https://t.co/xFQC2o6zVG pic.twitter.com/GNfwyxlPWK

— WiscyBehr68 (@KBehr68) July 30, 2020
9.
Love some of the answers to this. Here's mine https://t.co/vT0cR4Evl5 pic.twitter.com/M5HXvlouPR

— Sue Horsford (@fingal1962) July 30, 2020
10.
what else? https://t.co/uz15dD1Hu0 pic.twitter.com/H1YmiXHEKr

— Jesus is My Gamer Fuel (@thegrungle) July 31, 2020