Remember a few months ago how people made an AI bot read scripts and pop out a screenplay in the "style" of the script it read? Things like "I made this bot read 100 romcoms and here's what it wrote".
Well, we've got another bot misfire for you!
ResNeXtGuesser is a neural network creation that analyzes memes and tells Twitter what it's seeing. The creator goes by the pseudonym Glen Neumann and is an engineer based in San Jose. We scrolled through the feed and picked some of the funniest meme-to-Tweet translations. Enjoy!
1. Not even close, bot.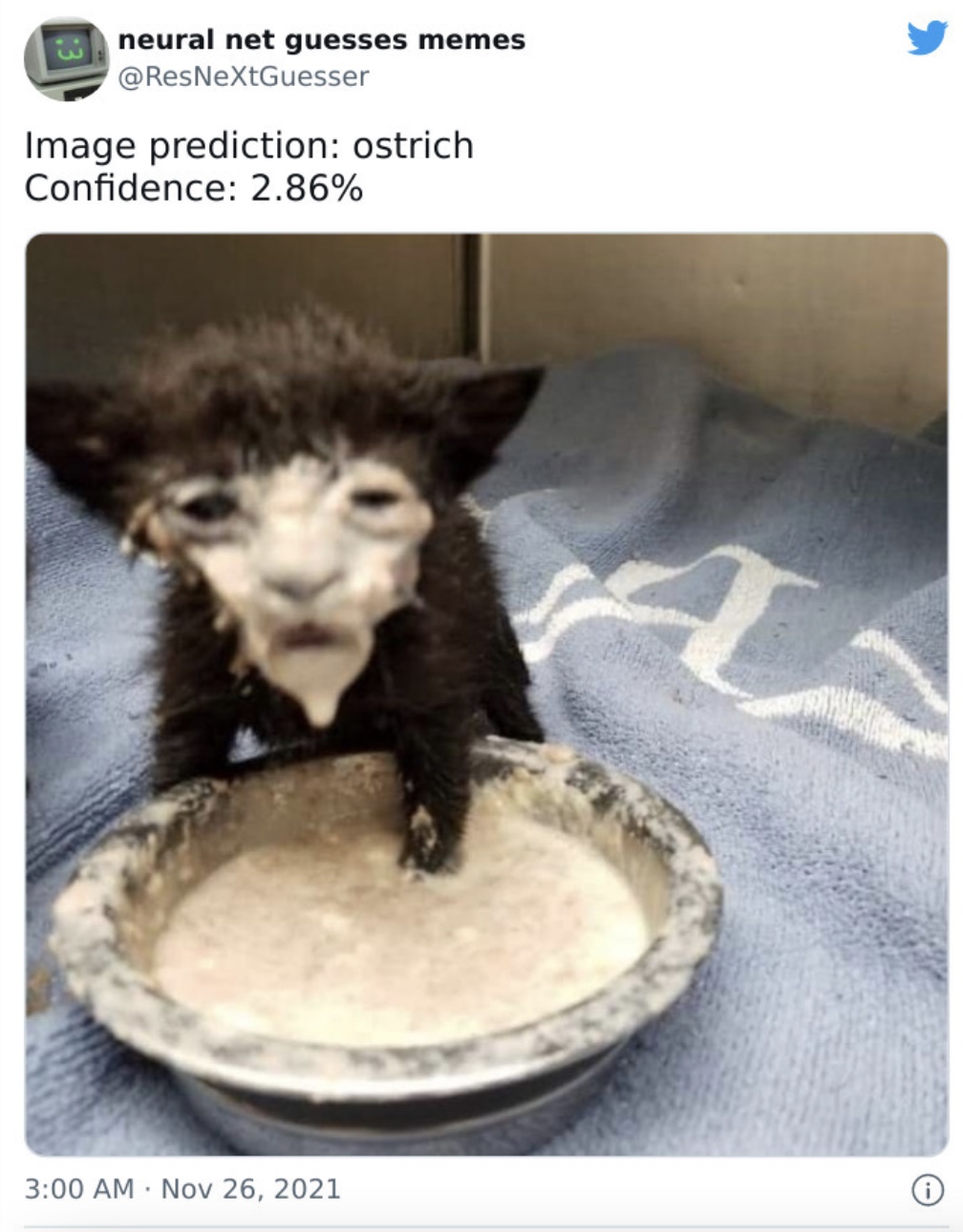 2. Such confidence, such wrong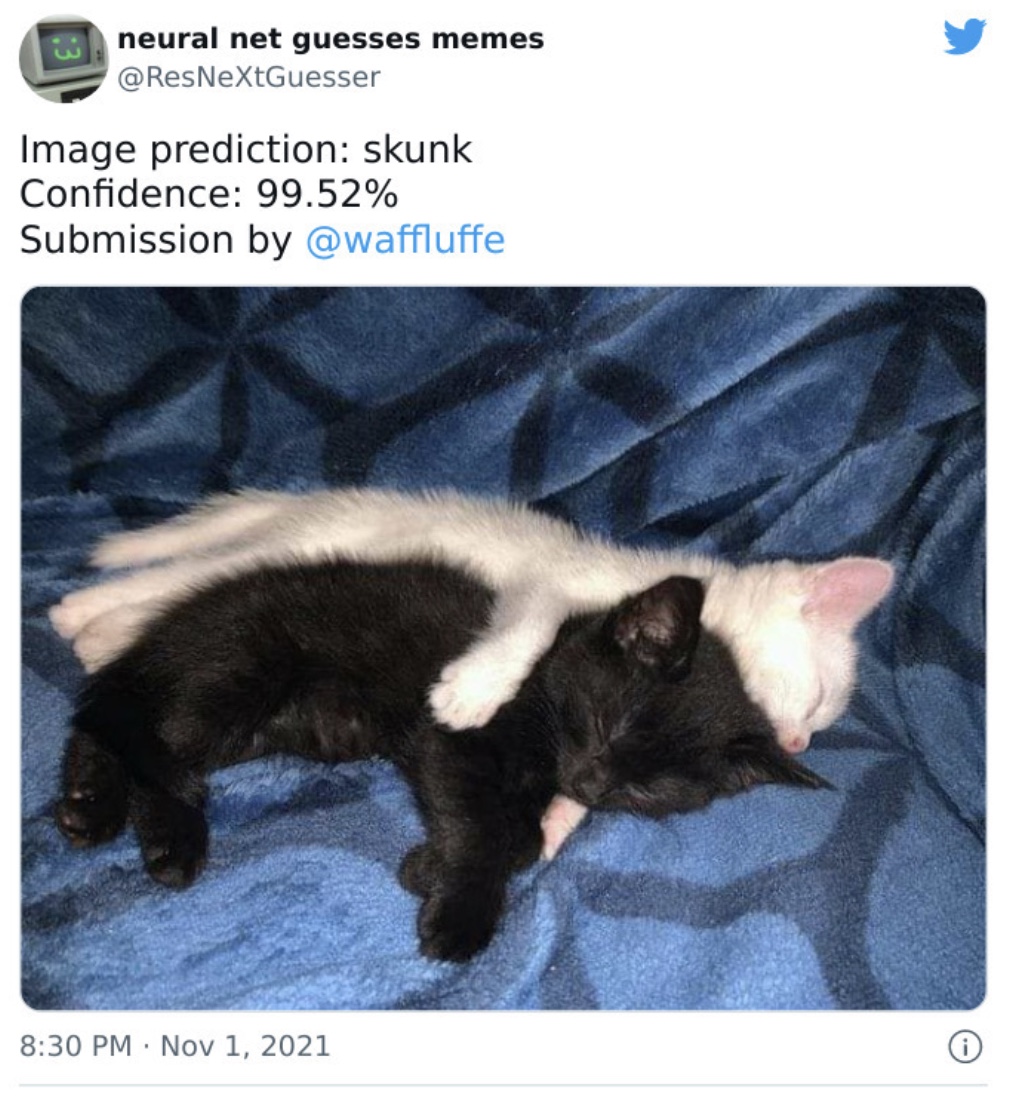 3. OH LORD I HOPE NOT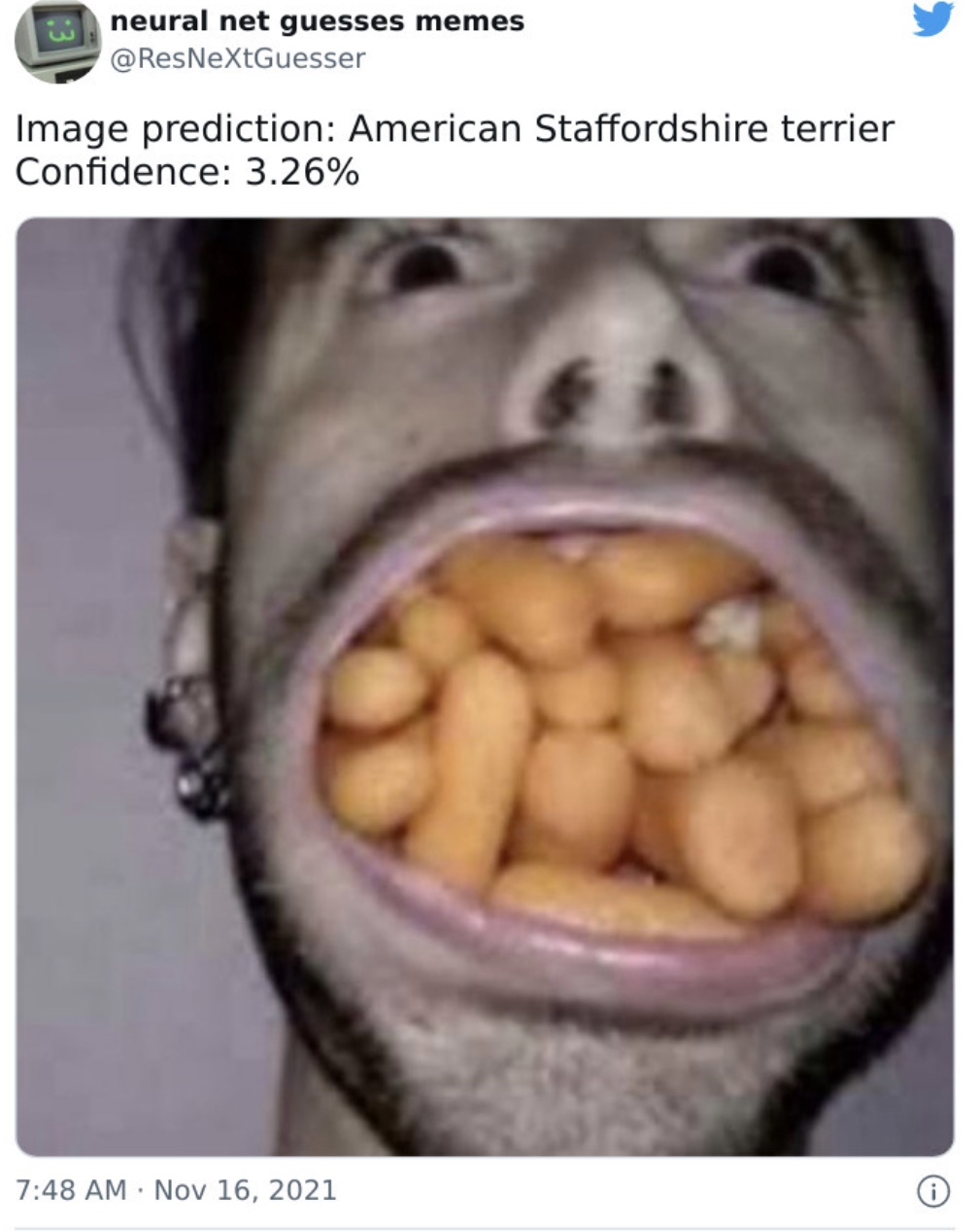 4. *squint* I mean, maybe.
5. How dare you, clearly that is beeschurger.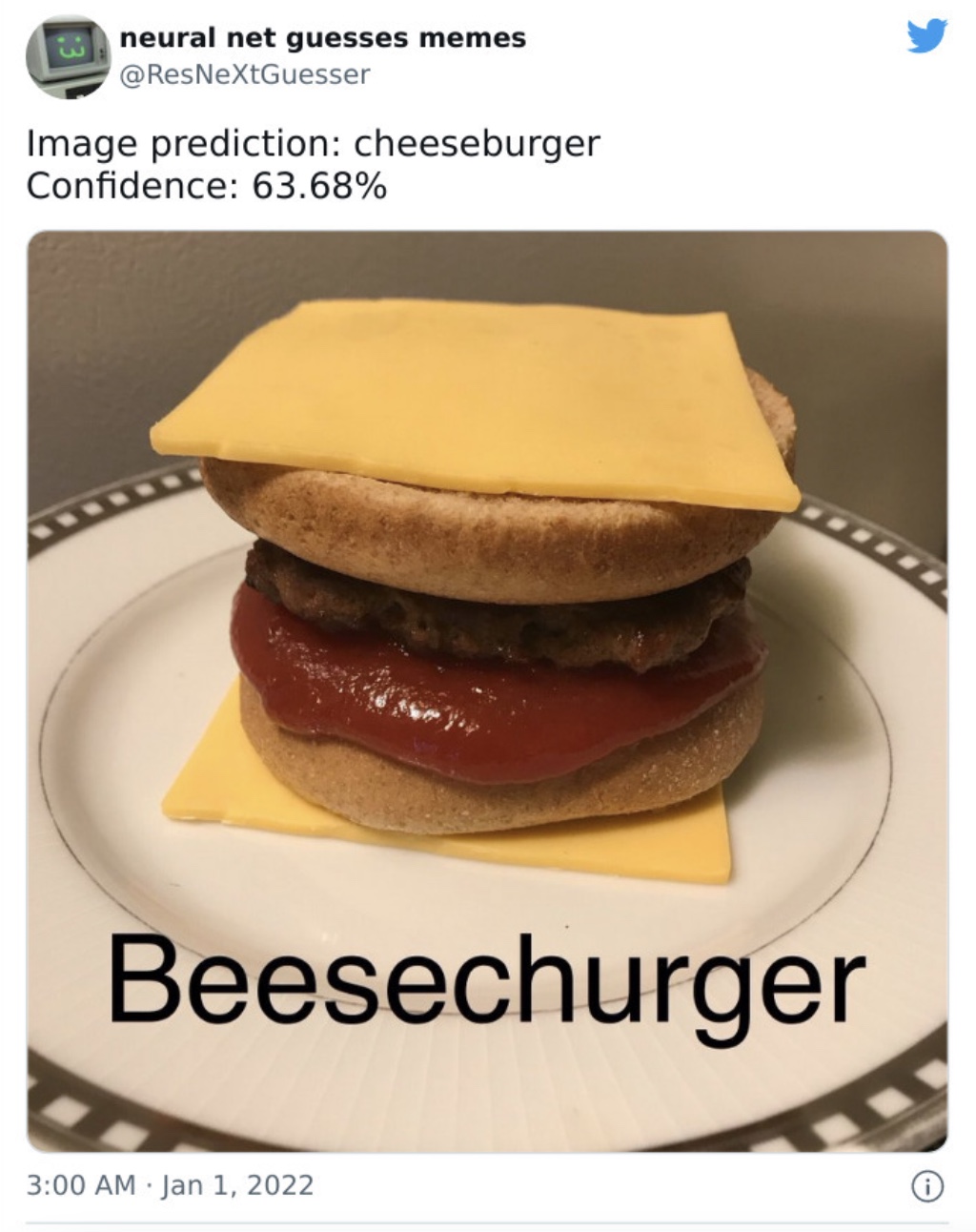 6. I think the confidence rating is my favorite part.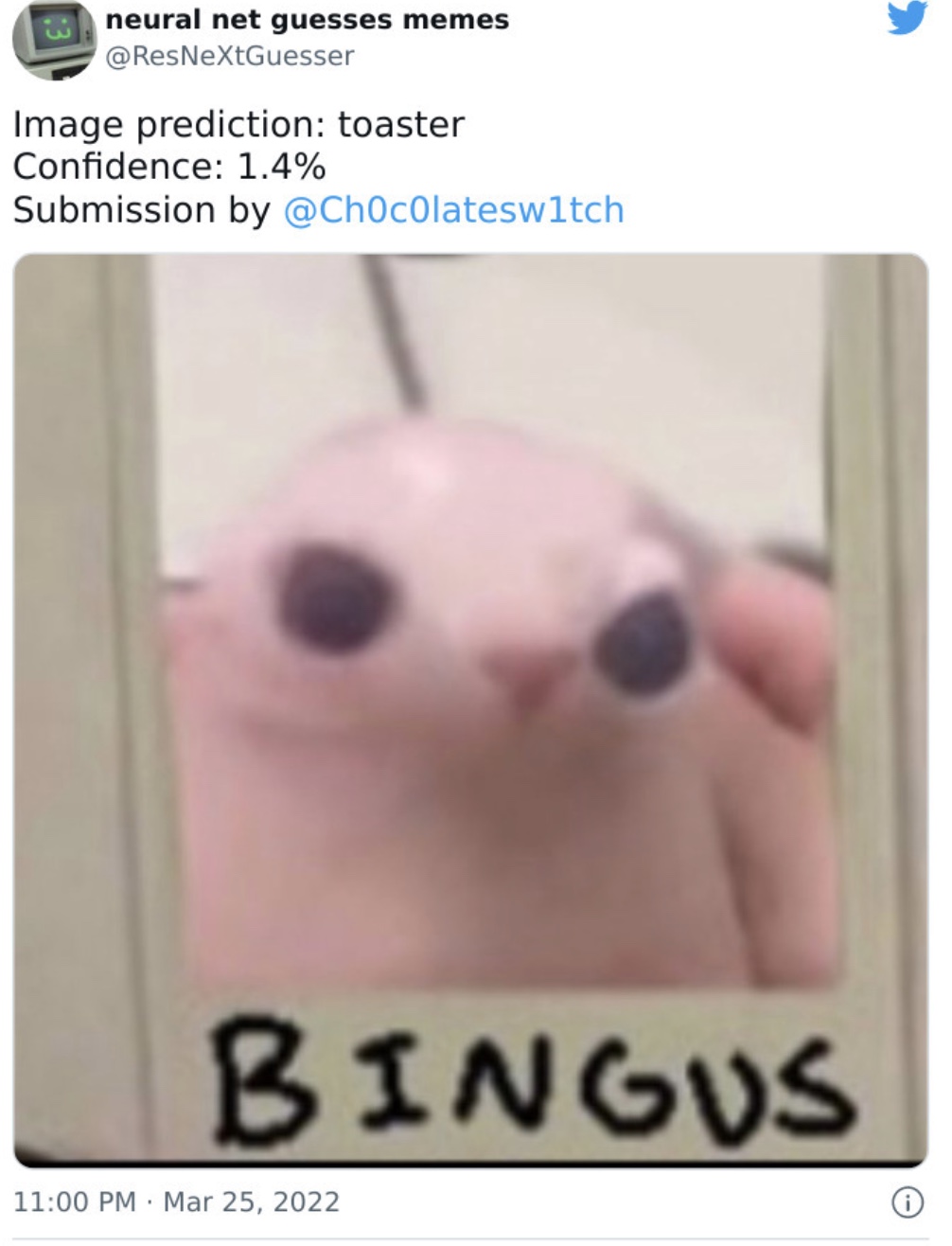 7. Everything here is terrifying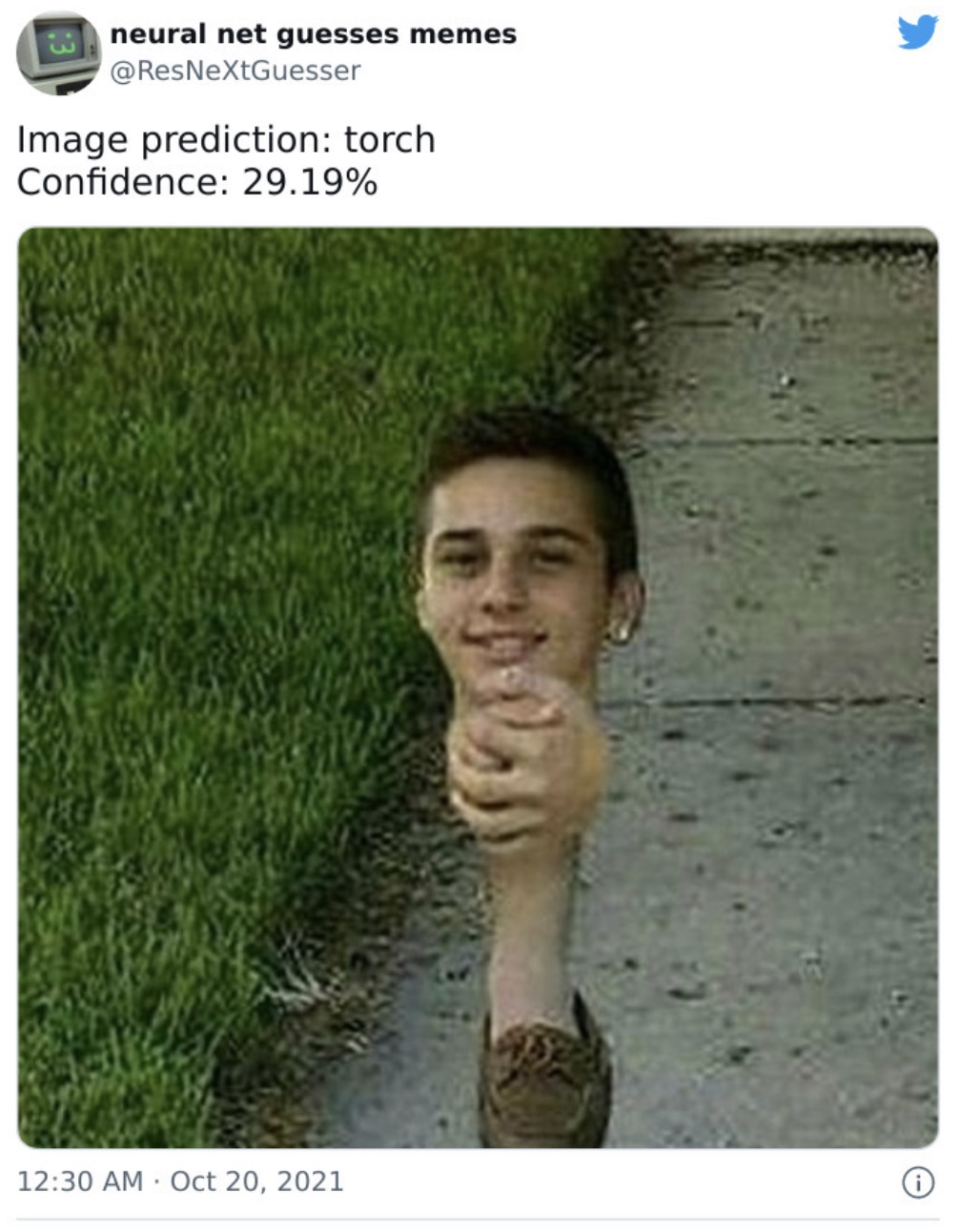 8. Well, it's cookware!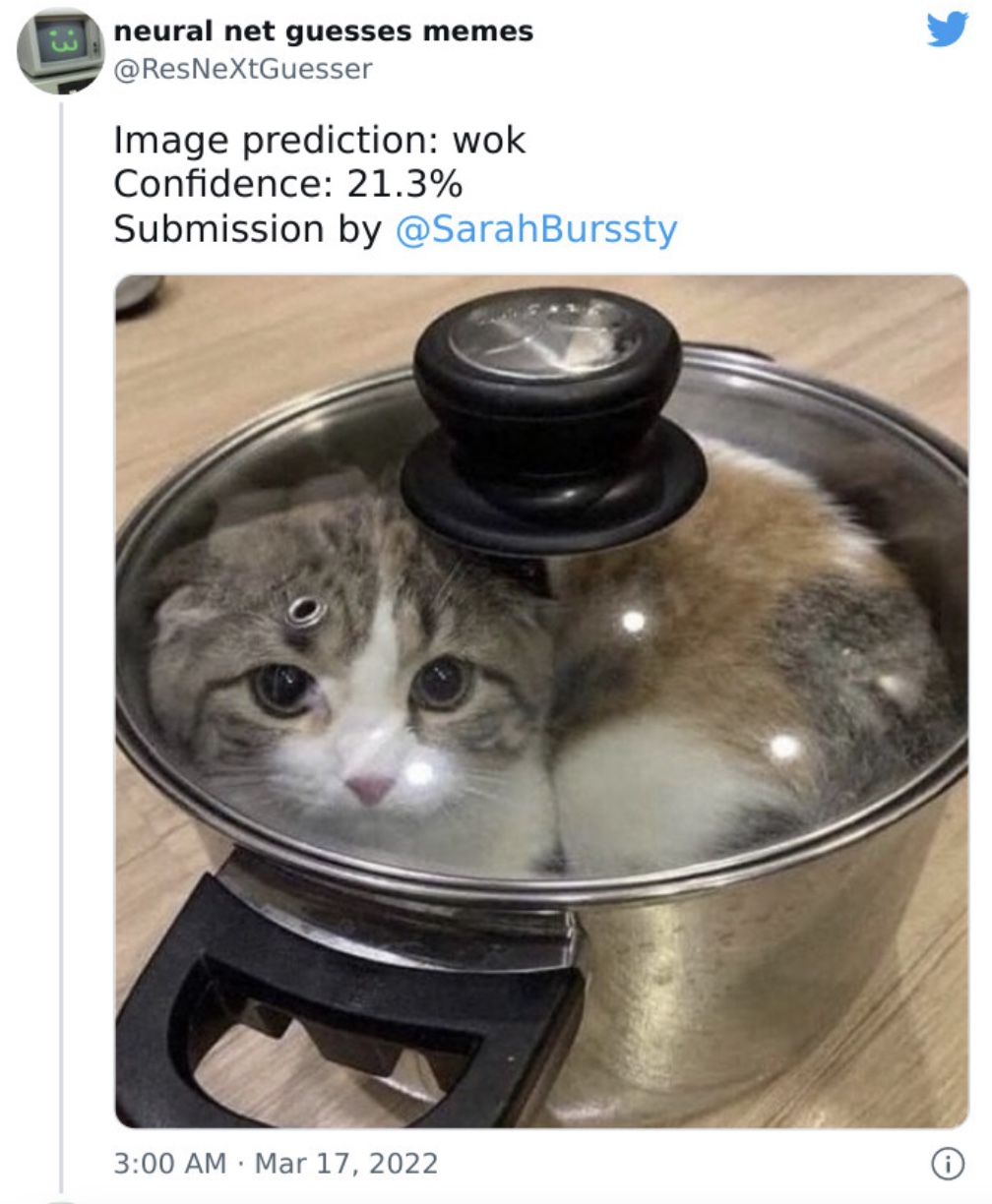 9. K..inda?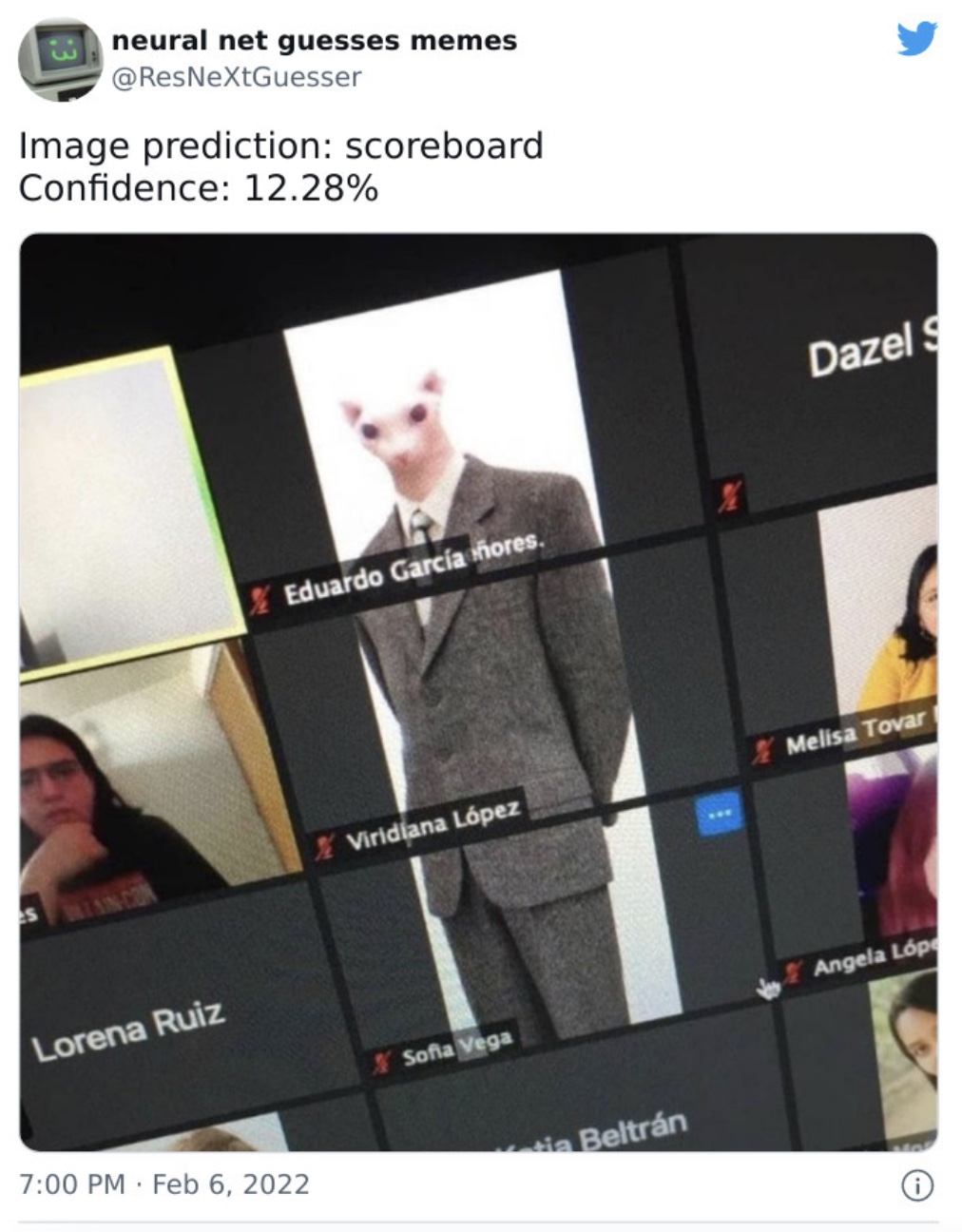 10. I have questions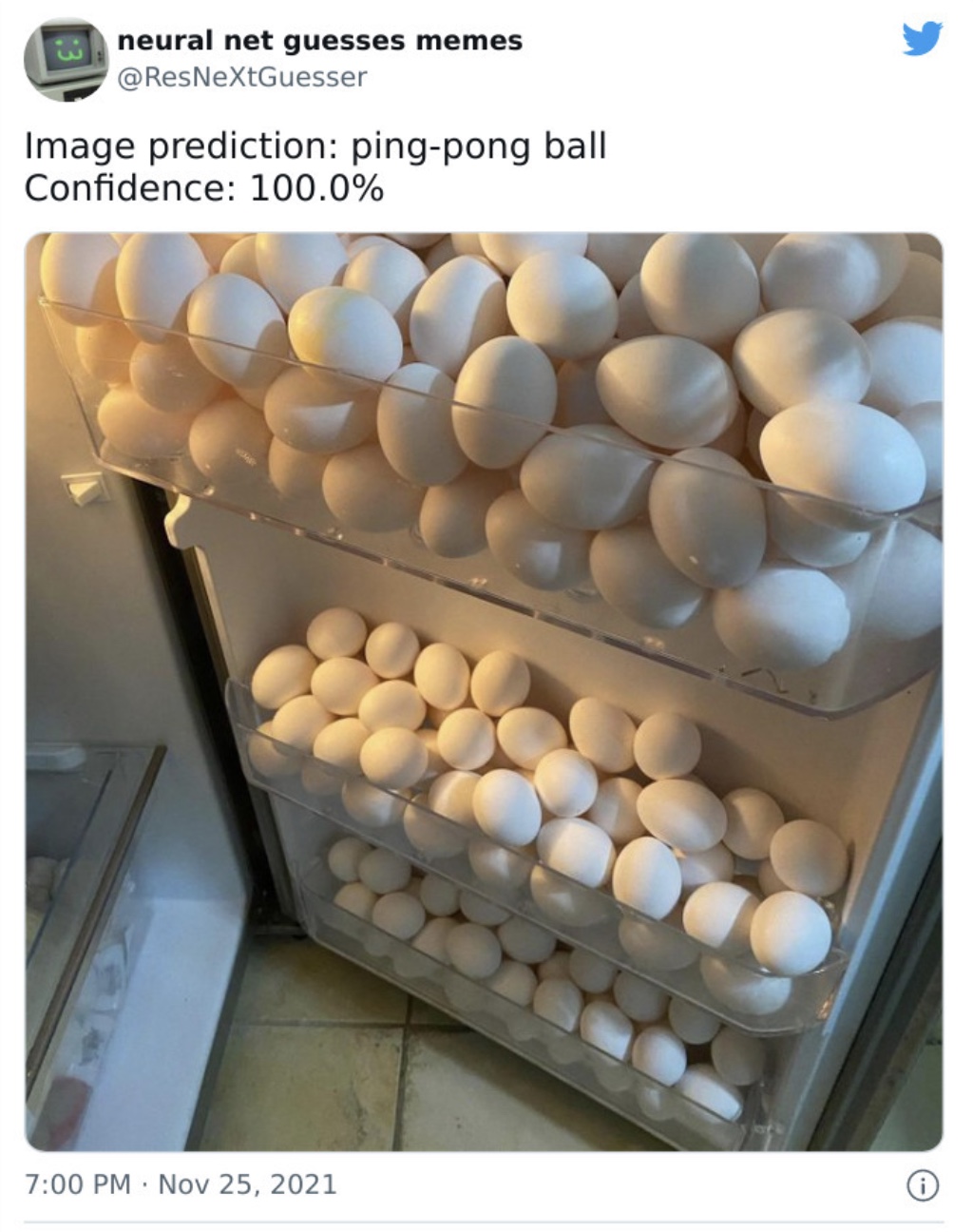 11. Okay, I see it
12. What a mix up
13. Well.. Yes!
14. I'm so proud of it
15. H..ow? Do you see it?
16. Correct!!!
17. Should be more confident.
18. Hahahaha, I get why it thought that.
19. Dude, believe in yourself, bot!
20. V Wrong