If you've ever wanted to take a bite out of a wicker basket then Triscuits are for you. Other than that, I don't really know much about them.
Lucky for us, @sageboggs knows more about Triscuits than anyone has ever cared to, and he's dropping some knowledge.
OK, buckle up. I wanna talk to you about Triscuit. pic.twitter.com/Tg7334OSbc

— Sage Boggs (@sageboggs) March 26, 2020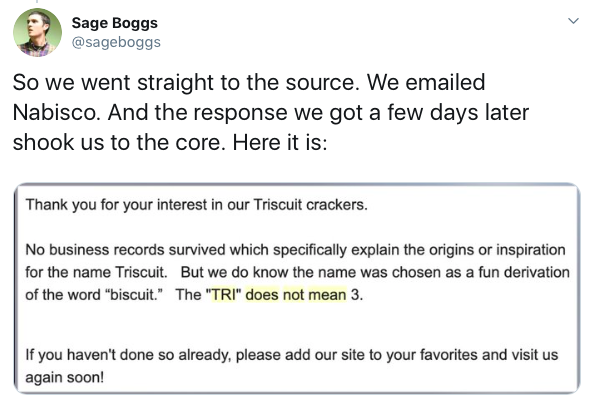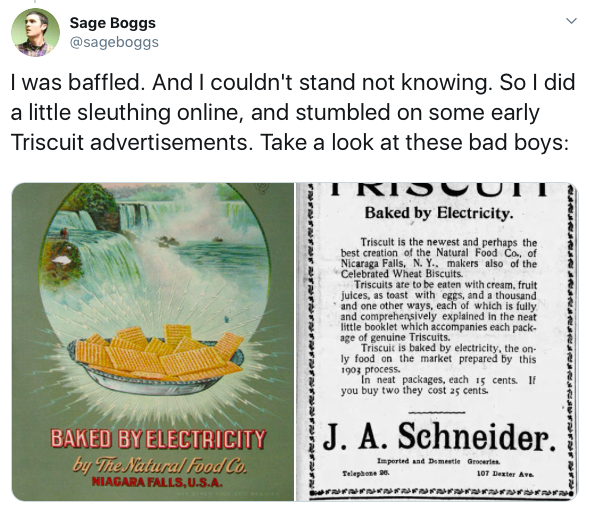 And what will Twitter do now that this information has been bestowed upon them???



And my personal favorite: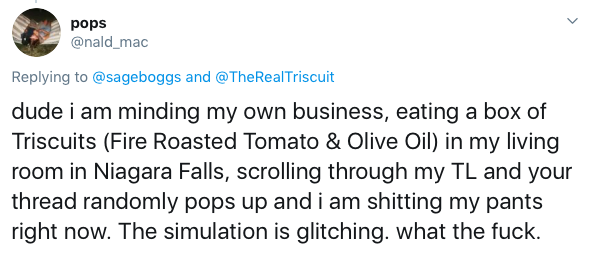 More funny tweets: