What's that? Another truly horrid week of work is FINALLY over with?? Stellar work—you did it!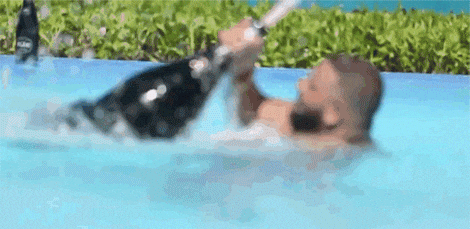 You're a true legend. That's why we collected all of the funniest tweets from the hilarious women of Twitter and parachuted them into this post. Don't even think about thanking us, we do it for you.
Now go ahead and chuckle and scroll and laugh out loud and let your bullsh*t melt away, just remember to smash that next page button AND WASH YOUR HANDS.
Enjoy!
1.
this has been me since the CDC said not to touch your face pic.twitter.com/C3mUiZmzdq

— Aparna Nancherla (@aparnapkin) March 5, 2020
2.
I might not be girlfriend material but I'm definitely pic.twitter.com/QderUhkbHg

— Cat Wall (@cat_wall_) March 4, 2020
3.
I have been laughing at the sign on the back door of this Tim Hortons all evening pic.twitter.com/KnlLhc6ghb

— Sarah Hagi (@geekylonglegs) March 5, 2020
4.
funhog ranch…………. thank u pic.twitter.com/6U4hYjZORn

— Kristen Arnett (@Kristen_Arnett) March 3, 2020
5.
Etsy remains undefeated pic.twitter.com/6dLNEMQf1j

— honest jabe (@jaynooch) March 4, 2020
6.
Today I'm choosing to put all my anxious energy into worrying that the Tik Tok teens are going to bring back low-rise pants

— Rachel Wenitsky (@RachelWenitsky) March 3, 2020
7.
fuck i forgot to get anything done today and also for the past 20 years

— dirt prince (@pant_leg) March 3, 2020
8.
a few weeks ago I faked an Irish accent at the bar & ended up meeting a guy from Ireland that night. since then I contemplated if he was faking it or not & I just found him on tinder and his bio says if he gets drunk enough he fakes an Irish accent. I've found my soulmate y'all!!

— Kelly O'Connor (@heyitskellyy) March 3, 2020
9.
and they say chivalry is dead pic.twitter.com/gtq9cLnMSt

— lili michelle (@lilsmichelle) March 1, 2020
10.
men ???? pic.twitter.com/beVUcT5xHT

— abi (@abishenton) March 1, 2020